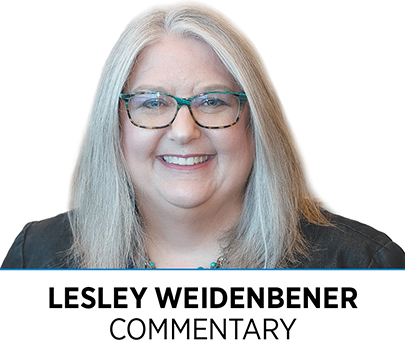 Among my favorite things to do as a journalist is to talk to people who are unsure how to communicate with reporters and editors, whether it's when they are pitching a story or have been called for information or a comment.
I get it. Just like most of us don't really understand how a manufacturing process works or how molecules in a lab become medicine, readers generally don't understand how journalists take in information and send it back out for public consumption.
That's why I accept as many invitations as I can to speak to groups about understanding the media and the reporting process. It's good for me to try to think about such interactions from multiple points of view. And I hope such talks demystify the way we operate a bit.
Most often, I'm talking with people who have somewhat regular interactions with reporters or who are trying to cajole reporters into writing a story about a person, a program or a company. A few years ago, I wrote a tip sheet for working with journalists and I thought it might be worth sharing an abbreviated version of those tips here.
Be an accurate source of information. It's tough to get past a situation in which you've provided incorrect information—particularly if the reporter believes it was provided with an intent to deceive. Reporters are sympathetic when you've provided information in good faith that turns out to be wrong but expect some future skepticism. On the other hand, establishing yourself as the go-to person for numbers and data puts you in a great position to help keep stories accurate.
Be available. Reporters often are accused of bias, but in my experience, where bias exists it is in favor of people who return calls, regardless of their position or their politics. Consider responding even if it's simply to say "no comment" or to explain you're referring a question elsewhere.
Know the reporters who cover you. Don't wait for a huge story to come along to get to know the reporter who covers your industry or your community. Have a coffee date, talk about the weather or your kids. Then, when the tough conversations come later, you and the reporter are thinking of one another as people.
Use cheat sheets. You probably already create talking points or cheat sheets to help your own folks handle complicated situations. Use them to your advantage by sharing them with the media. Reporters attending a press conference or a board meeting are trying to process a lot of numbers and information quickly. Providing them with the basics in writing makes it easier to make sure the numbers are right.
Don't go into hiding. Someday, you might have to talk to a reporter about something you don't want to talk about. Don't put it off. Consider your reaction when you see a company or organization is repeatedly "unavailable for comment" when a scandal is unfolding. It almost never looks good. Instead, try a background briefing with a few on-the-record comments. That can go a long way to mitigating a bad situation.
Always report an error. Even small ones. You don't want to see it repeated. Good reporters and editors want to correct their mistakes.
So that's an abbreviated version of my tips. I am confident you have some for me too, and I want to hear them. Drop me a line at lweidenbener@ibj.com or comment on this column at IBJ.com.•
__________
Weidenbener is editor of IBJ. Email her at lweidenbener@ibj.com.
Please enable JavaScript to view this content.