Need to get to the emergency room? If you're taking an ambulance, get ready for a long ride. You might have to go clear across Indianapolis, or even into a neighboring city, instead of the nearest hospital.
At emergency rooms across central Indiana, "No Vacancy" signs are flashing on at unprecedented rates, the latest indication that hospitals are struggling with a growing nursing shortage and, to a lesser extent, that the pandemic is roaring back to life.
Emergency rooms are often overflowing with patients, prompting hospitals to divert ambulances to other hospitals for hours at a stretch.
In July alone, Methodist Hospital went on diversion for 72 hours, nearly triple the number of hours in May and June.
Franciscan Health Indianapolis has been on diversion more than one-third of the time in recent months, compared to a normal rate of less than 5%.
At Community Health Network, ambulances are increasingly diverting from one hospital to another within the network, adding dozens of miles to the trip.
At Eskenazi Health, hackers attempted a ransomware attack on Aug. 4, forcing the hospital to shut down its network and divert ambulance traffic for days.
And on one particularly harried day, July 26, at least 10 large hospitals in central Indiana went on diversion at some point, causing ambulance drivers to look high and low for a place to take their patients.
"It's unprecedented," said Dr. David Dunkle, president and CEO of Johnson Memorial Health. "We're all in the same boat. We're all short-staffed. We're all trying to cope."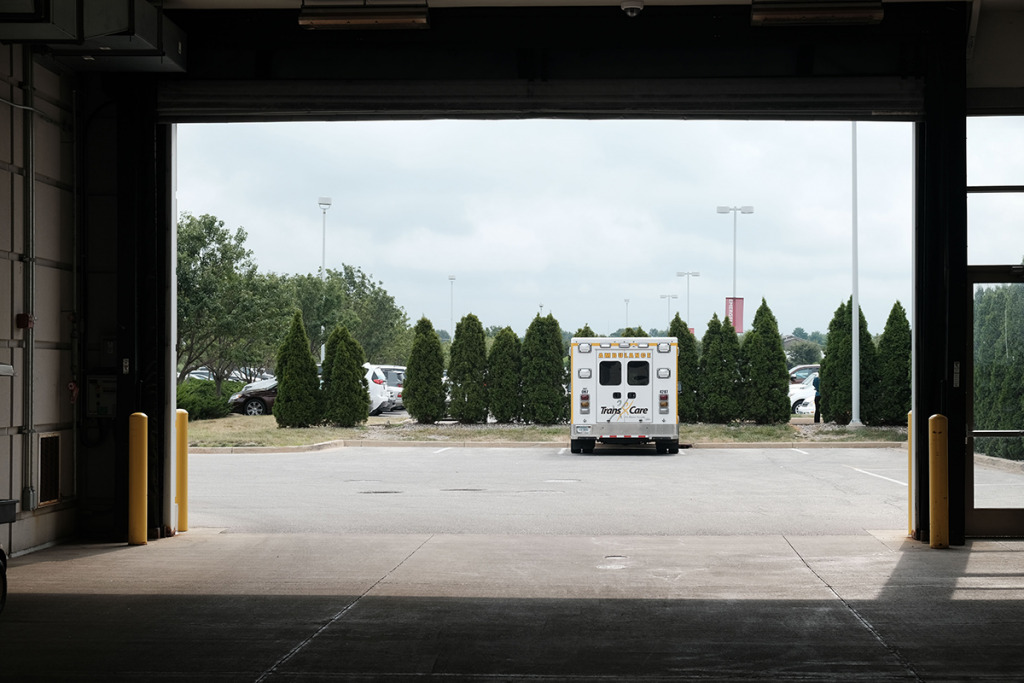 Hospitals are scrambling to fill open positions, caused by nurses and other patient-care workers taking overdue vacations, quitting, retiring or moving into administrative positions.
Nurses are leaving bedside care in large numbers to take other roles, or quitting to take jobs at higher-paying contract jobs at outside nursing agencies. Others are taking mandated leaves after testing positive for COVID-19.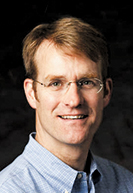 "We have hundreds of vacant positions across our system, which is significantly higher than normal," said Dr. Christopher Doehring, vice president of medical affairs for Franciscan Health Indianapolis.
Hancock Regional Health, which runs a single hospital in Greenfield, said it is not exempt from feeling overwhelmed and understaffed. But for now, it has yet to divert ambulances, said Dr. Julia Compton, president of Hancock Physicians.
"We are experiencing high levels of burnout with physicians and nurses, as are others in health care," she said. "For the first time in many years, we are working with agency nurses due to shortages which are unprecedented in our careers."
The staffing shortage is causing some hospitals to take beds out of service, leaving less room on nursing floors for emergency patients who need to be admitted. Those patients end up waiting for hours on a bed in a back room or hallway in the emergency department until there is room.
This is all taking place while the pandemic is gathering strength and threatening another major surge.
COVID on the rise
Hospitalizations from COVID-19 in Indiana climbed as high as 1,318 this week, more than triple the number from just a month ago.
In the past month, the number of COVID-19 patients at Indiana University Health, the largest hospital system in the state with 16 hospitals, doubled—to about 130 cases.
Still, it's a fraction of the hospitalizations when the pandemic was in full surge last fall. IU Health was treating about 500 patients at the peak in December.
In recent days, COVID-19 patients represented just 2% of all patients at Methodist and University hospitals, two large downtown hospitals operated by IU Health. That's down from 17% in December.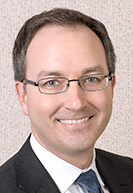 But hospitals are also dealing with an influx of patients who have returned for surgeries and other procedures they had put off last year. That's filled up many units, leaving less flexibility in the health care system.
So when ambulances call around for an emergency room accepting patients, sometimes it takes longer and longer to find a place.
"Every hospital in the metro area has been on diversion at some time or another, and so have we," said Dr. Ryan Nagy, president of Methodist and University hospitals at IU Health.
Community Health Network said its emergency rooms "sometimes get saturated," causing patients to wait longer to get treated or admitted, and leading to diversions until the medical staff feels it can handle more patients. "We may go on diversion for a few hours to try to relieve that valve," said Dr. Robin Ledyard, Community's chief medical officer.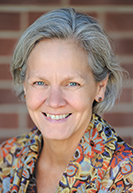 Eskenazi Health said it has recently seen more than 300 patients a day in its emergency room, the highest number since before the pandemic. "We recognize the critical role we play in the community and consider ambuslance diversion a last resort," spokeswoman Michelle O'Keefe said.
Diversion secrets
But exactly how often hospitals divert ambulance traffic, and for how long, remains a tightly controlled secret. No federal or state agency tracks that information, or requires the hospitals to report it.
In central Indiana, a group of hospitals have formed a public-private partnership called the MESH Coalition (shorthand for Managed Emergency Surge for Healthcare) to monitor and track diversions.
But the group declined to share its data with IBJ, even in the interest of public safety and transparency.
"This is hospital proprietary information and would need to be obtained from the hospitals of interest," Executive Director Jennifer Pitcher said in an email to IBJ.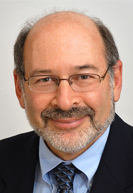 The lack of public data and transparency concerns some experts. They say the public has a right to know how often hospitals divert ambulances, and how that affects patients who might be suffering from a heart attack or severe injury.
"I do not think this is a good public policy," said Dr. James Feldman, professor of emergency medicine at Boston University School of Medicine. "We should have accurate data for such a prevalent practice, to understand its effects on patients."
Charleen Hsuan, assistant professor of health policy and administration at Pennsylvania State University, has studied hospital diversions for several years and says the information is uneven and often out of date.
"Unfortunately, our health care system is extremely fragmented," she said. "Not every hospital in every state uses the same system to declare diversions, so for some hospitals, this might pose a bigger issue. In addition, especially if the data are on the patient level, there may be confidentiality issues as well."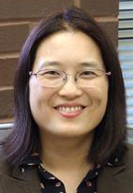 The National Association of EMS Physicians, based in Overland Park, Kansas, said hospital diversions have a cascading effect, as ambulances travel from one hospital to another, waiting for an emergency room to accept their patients.
"Hospital diversions inevitably lead to 'EMS parking' or 'wall time,' in which ambulances sometimes wait for hours to transfer their patients," said Dr. Michael Levy, the organization's president.
That results in ambulances getting stacked up, sometimes for an hour or more, at hospital doors, resulting in fewer ambulances available to the community, he said.
Can't refuse care
The Indiana Department of Homeland Security warns on its website that a hospital declaring diversionary status "is simply a request for EMS to consider an alternate hospital destination." It says hospitals may not refuse care for a patient presented to their doors.
"If the patient's condition is unstable and the hospital requesting diversion is the closest appropriate hospital, ambulance service personnel should notify the hospital of the patient's condition and to expect the patient's arrival," the website says. "This procedure should also be followed when a patient demands transport to a facility on diversion."
In the Indianapolis area, the situation can be quite nuanced. Hospitals don't always close down their ERs to all kinds of patients at once. Emergency management people say hospitals might divert one or two types of patients, who request specialized care, while accepting others.
"One hospital might have a psychiatric diversion, but they're still taking trauma patients and burn patients," said Brian Van Bokkelen, spokesman for the Indianapolis Emergency Medical Services, the largest provider of emergency, pre-hospital medical care in Indiana. "It just depends. Hospitals go on diversion for various reasons throughout the day."
He called the July 26 incident, when at least 10 hospitals were on diversion more or less at the same time, "very much an anomaly." Those hospitals included some of the largest in the Indianapolis area, including Methodist, Eskenazi, Ascension St. Vincent Indianapolis, Community North, Community South and Franciscan Health Indianapolis.
When every hospital in a region goes on diversion at once, ambulance drivers are forced to either take a patient to the next city or go to one of the hospitals on diversion and wait until it can take a patient.
"If you're asking in the sense of a doomsday scenario—are people going to be lined up in the streets, or no one can get medical care?—the answer is no," Van Bokkelen said. "Diversion is more of a courtesy. At no point is anyone going to say, 'You absolutely cannot bring your patient here.'"•
Please enable JavaScript to view this content.