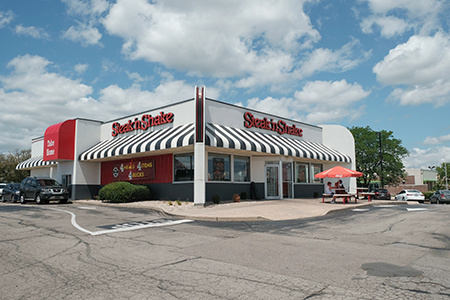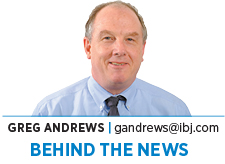 Sardar Biglari created the mess at Steak n Shake. Can he get the company out of it?
The latest quarterly results further push the needle toward "no."
Biglari, a San Antonio-based hedge fund manager, has exuded supreme confidence since gaining control of the Indianapolis-based burger chain in 2008 at the tender age of 30.
From the start, he wasn't one to take other's counsel. Months after Biglari took charge, a board member—Wayne Kelley, son of former CEO E.W. Kelley—resigned, declaring in a regulatory filing that "the advice of board members has not been sought, either before or after major decisions affecting the company."
As Biglari declared in February in his annual letter to shareholders of his holding company, Biglari Holdings Inc., "As the sole capital allocator, I employ neither analysts nor advisors."
In addition to owning Steak n Shake, Biglari Holdings has an 11% stake in Cracker Barrel Old Country Store Inc. and owns the steakhouse-franchising firm Western Sizzlin, an insurance company and Maxim men's magazine.
For years, Biglari's outsized authority seemed well-earned. He turned around Steak n Shake in the teeth of the Great Recession with relentless discounting—a strategy that led to an incredible 29 straight quarters of same-store sales gains.
But that run ended in 2016, and the performance has progressively worsened since, with the company losing $10.7 million in 2018 and $21.9 million in the first half of this year.
Here are the big hurdles he faces to right the chain, which has 307 company-owned stores (down from 413 before a closing spree started this year) and 213 franchised outposts:
Get lenders off his back.
Steak n Shake owes $183 million on a loan it took out in 2014. It comes due in March 2021 and has a $5 million interest payment due next month.
Biglari Holdings has plenty of resources to rescue Steak n Shake—including $836 million in cash and investments as of June 30.
But there is a hitch: Biglari Holdings is not a guarantor on the debt. Sardar Biglari said at the company's annual meeting in April that he made the conscious decision not to do so, forgoing the lower interest rate he would have received if he had.
Standard & Poor's in July lowered Steak n Shake's already-horrid credit rating—CCC, which is eight notches below investment grade—by another notch, to CCC-. According to S&P, companies in that range have at least a one in two likelihood of default.
"The negative outlook on SnS reflects our view that the company may be unable to meet its financial obligations because of its weakened liquidity and could pursue a restructuring … in the next six months," S&P said in a July 19 report.
Win back customers.
Steak n Shake's traffic counts are in a tailspin, declining 13% over the last three years, 7.7% in the first quarter and 9.2% in the second quarter.
Sardar Biglari's critics say customers are staying away because his relentless focus on low prices, including four menu items for $4, has so strained restaurant operators that the dining experience is suffering.
But at the annual meeting, Biglari said the company must make and serve food faster—a shortcoming it wants to address by investing millions of dollars in new milkshake machines.
"To be a market leader in the fast food business, we should have paid greater heed to becoming, well, fast," he said in the February shareholder letter.
The percentage drop in traffic likely would have been even worse had the company included the 106 restaurants it closed this year—presumably its weakest locations. In the calculation, Steak n Shake counted only company-owned locations that had been open at least 18 months and remain open.
Fix franchising problems.
The company maintains that 103 of the 106 closings are temporary. It says they will reopen after Steak n Shake identifies and trains participants in its new "franchise partnership" program—which gives would-be entrepreneurs an opportunity to operate a single store for $10,000.
That's a fraction of what traditional franchisees would pay. But single-store operators don't actually own the busiiness, and they have to share profits.
Steak n Shake announced the program last August and says it hopes to transition all the company-owned stores to single-store operators within three years.
The program is off to a slow start, however. According to Nation's Restaurant News, only one previously closed restaurant, in St. Louis, has reopened.
In a regulatory filing, Biglari Holdings stated, "Steak n Shake is actively working to identify franchise partners for these closed stores. However, no assurances can be given that Steak n Shake will be able to secure suitable franchise partners or that its strategy will restore profitability."
Steak n Shake in recent years also has invested heavily in ramping up its traditional franchising program, but that effort also is sputtering.
Ten new franchised locations opened in the first quarter, but another 10 closed. The story was similar in the second quarter, with five opening and another five closing.
Many franchisees say they are losing money—not the kind of performance that's likely to spur other prospective franchisees to jump aboard.
A lawsuit filed in April 2018 by a Virginia Beach, Virginia, franchisee charges that Steak n Shake forced it to adhere to such low menu prices that all nine of its restaurants were losing money.
The franchisee gave up the legal fight last spring, after cutting its losses by shuttering restaurants.•
Please enable JavaScript to view this content.