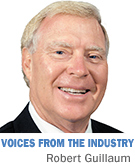 Retaining college grads. Stopping the brain drain. Developing high-performance high schools.
How do we answer these needs and issues with limited funds? Is it possible that a critical work-force element might be neglected? What if this neglected element produced higher grades, higher lifetime wages, and more productive families and adults? What if it created much better chances for success among high-risk or at-risk children?
While stopping the brain drain and retaining top talent represent important issues, new research shows that Indiana should be considering an investment with a surprisingly high rate of social, educational—and, yes—economic development return. Perhaps unexpectedly, this issue focuses on a new and highly profitable investment in early education—focusing on children from pre-kindergarten to fifth grade.
Generally thought to be of lesser importance than major investments in high-school-level educational issues, public and private investments in the earliest grades generate strategic results that affect a whole range of benefits.
Many in education and industry today call for greater public and private investments in grades 8-12, trying in particular to improve science and math academic performance.
While addressing these issues is important, could educators be missing a critical opportunity to create a highly competitive work force for the mid-21st century?
As recently reported by the National Conference of State Legislatures, public investments in early education are showing a rate of return in double percentage points. In some cases, this investment returns more than $8 for every dollar invested in terms of higher performance and greater direct contributions to industry and society.
A report from the Minneapolis Federal Reserve Bank showed that investments in early education provided a result that far exceeds the typical return on most public project investments. Another long-term study originating in Michigan showed even higher returns on investment, particularly among children who were typically considered at risk. The High/Scope Perry Preschool Study documented a rate of return on public funds of more than $17 for every dollar invested in early care and education.
The long-term results of this study are nothing short of dramatic, considering that many of those receiving the benefits of early education investments were considered at high risk of societal failure.
In addition to the personal benefits of receiving a strong start in early education, those in education programs with high-quality levels of early education had higher rates of employment. More graduated from high school and, despite initial projections because of their socio-economic background, they also experienced significantly fewer arrests.
Evidence is mounting that key work-force skills such as motivation, persistence and self-control are developed at early ages. Given that many children increasingly face adverse environments at home and in society, developing such skill sets early on represents a critical success factor for future generations.
The authors of these reports thus make an important case. Starting early with investments in high-quality education is in reality a high-performing investment in future productivity and public safety as much as it is in a higher quality of life for those receiving the quality educational opportunity.
It obviously is important to develop advanced work force and learning skills in grades 8 and up. However, the argument to give more attention and more funding to high-quality early education has gained much ground and credibility.
Is creating and sustaining educational opportunities and skill development in grades 8-12 important? Of course it is. But Indiana educators, legislators and parents alike must reconsider the importance of investments in early education. If we can achieve balance in this important dimension, we and our children will receive far-reaching societal and economic development benefits that transcend typical public investments.•
__________
Guillaume, a longtime educator and administrator, is CEO of Anderson Preparatory Academy, a charter school operated with Ball State University. Views expressed here are the author's.
Please enable JavaScript to view this content.