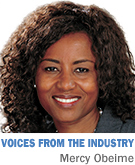 When I was asked to discuss how primary care providers will handle the influx of patients from the expansion of coverage under federal health care reform, I reflected upon recent experiences: a medical mission trip to Guatemala with Timmy Global Health and discussions about the unique health issues of gay, lesbian, bisexual and transgendered populations, neonatal care, and global health.
I was awed by the progress of health care worldwide, especially in medical technology and understanding complex health issues. However, I am discontented about health care policy, access, education, literacy and delivery.
In 1946, the World Health Organization defined health as "a state of complete physical, mental and social well-being and not merely the absence of disease or infirmity." Today, our country struggles to embody this definition.
Many of my colleagues around the world believe our nation's problems have easy solutions that are dwarfed by a complicated political system.
Part of the problem is that policymakers and the media rely on data as gospel without a complete understanding of how health care is actually provided.
A myth is that, through the Patient Protection and Affordable Care Act, the poor and uninsured will monopolize all the resources available to the insured population, when the real problem is the structure and distribution of funding.
I have practiced medicine at the Franciscan St. Francis Neighborhood Health Center for more than 16 years. About 70 percent of our patients lack health insurance. I have learned that often these patients qualify for publicly funded health services such as Wishard Advantage, Medicare or Medicaid, but for varied reasons never took the steps to access these programs until a serious medical problem arose.
Among those who participate, some do not follow through with their recommended treatment plan. Many underserved patients have so many barriers preventing access to care that an "insurance card" cannot possibly be regarded as the sole solution. Community health centers, located within underserved areas, have mastered the art of caring for these patients and remain the best places to care for them.
So how do we solve this conundrum of structure and distribution of funds? By making large-scale changes to the way we practice medicine.
Traditional practice, based on fee-for-service models, no longer provides adequate time for providers to address patient education or to assess the complicated psycho-social problems that often dwarf the physical ailments that spurred the patient to seek care in the first place.
This time crunch leads to tremendous waste of resources and often to the misconception that those who experience poor health outcomes are solely responsible for their condition. In fact, by practicing more comprehensive medicine, we can guarantee more successful outcomes for everyone and even reduce the cost of health care services.
Team-based health care, such as the medical home model, is led by a physician supported by various allied health professionals. It provides continual, comprehensive care with a goal of maximizing outcomes. At our clinic, we rely upon physicians, social workers, mental health counselors and dietitians to provide for the diverse needs of our patients.
The medical home model also reduces waste by saving physician time—the most expensive time—by increasing the use of physician extenders such as physicians' assistants and nurse practitioners.
As a palliative medicine physician, I have also found that Americans have an incredible fear of death. This results in excessive drain of resources and increased suffering in the form of futile care at the end of life. Increased education of providers, patients and the community at large could have a huge impact in this area.
Regarding the fear of provider shortage, in the past decade we have overcome shortages of nurses and pharmacists. Americans become motivated when a demand exceeds a supply. We always find a solution and this problem will be no exception.
There are already unused resources available in the form of scribes, an emerging health occupation, who can dramatically reduce the time a provider spends on paperwork, allowing more time for patient care. Scribes, and other creative solutions, will help us extend services to all who seek them, come 2014.
We are awaiting the Supreme Court decision, but the fact that some states have proceeded with implementation already suggests that, regardless of the outcome with "Obamacare," the practice of medicine is due for a necessary change.•
__________
Obeime is director for community and health affairs at Franciscan St. Francis Health. Views expressed here are the writer's.
Please enable JavaScript to view this content.