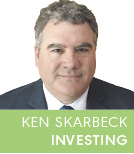 Hailed as the second generation of the internet, blockchain technology is set to disrupt many aspects of our everyday life.
Originally developed as the record-keeping technology behind the digital currency bitcoin, blockchain's open-ledger system is predicted to transform finance and many other industries.
Today, it takes days to move money between participants and across the world with different currencies. Confirmation is needed to reconcile transactions between intermediaries like banks, which can delay commerce and errors are made. Blockchain promises instant settlement of payments, error-free and trusted, through its encrypted technology.
Blockchain is best described as a worldwide distributed ledger. Distributed meaning it runs on computers with no central database. The system is open to public view and encrypted, and is controlled by individuals, not intermediaries.
There are numerous potential applications for blockchains. The Depository Trust & Clearing Corp., which serves as the central bookkeeper and trade clearing system for Wall Street, is testing blockchain technology to instantly settle security transactions.
Blockchain could cut trading costs by one-third, or $16 billion, and cut bank capital requirements by $120 billion.
A recent forecast also predicts the loss over the next decade of 2 million banking jobs devoted to processing.
In theory, blockchain technology could replace DTCC, although the organization argues that U.S. regulators still would require oversight by a central body.
Widespread adoption of blockchain technology is years away, but startup companies include Gemini, Coinbase, Ethereum, Everledger, Circle, Ripple, Tierion and MIT's Enigma. Transactions are made with cryptocurrencies, like bitcoin, ether and digital dollars—which are digital currencies that use encryption to facilitate secure transactions.
The technology will be disruptive to banks and credit card companies, and businesses in the "sharing" economy like Paypal, Spotify, Uber and Airbnb, to name a few. There will be a scramble to adapt or succumb to a new way of conducting business.
The elimination of the need for intermediaries carries huge implications, if transactions can be settled immediately between buyer and seller.
In the first generation of the internet, creators of intellectual property failed to receive full value for their work. Musicians, journalists, photographers, scientists and others were beholden to record labels, publishers and universities. In addition, they lost sales to digital piracy.
Blockchains will allow registries of music, artwork and other intellectual property to carry certificates of authenticity that facilitate a digital transaction made directly between the artist and the buyer.
Blockchain could allow a person working as an Uber driver the ability to contract directly with the rider and completely bypass the Uber network.
Some envision blockchain transforming functions such as recording birth and death certificates, settling insurance claims, and even counting votes. The "Internet of Things" will need blockchains to manage trillions of daily transactions.
Of course there are skeptics.
The SWIFT Institute, a UK-based cooperative that provides advice on financial transaction platforms, published a white paper this month citing a danger of unrealistic expectations.
Users might not adopt blockchain if it affects their competitive positioning. Plus, getting a large number of competing companies to agree on something so significant is difficult. Other concerns are cost and uncertainty over who is going to double-check the accuracy of blockchain.
While blockchain technology remains in its early stages, dismissing it as a fad could have disastrous implications for many industries.•
Skarbeck is managing partner of Indianapolis-based Aldebaran Capital LLC, a money-management firm. He can be reached at 818-7827 or ken@aldebarancapital.com.
Please enable JavaScript to view this content.