How should student testing change in Indiana?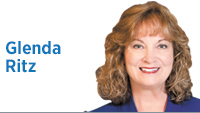 I travel throughout Indiana every week, and everywhere I go, I hear the same thing from students, parents and educators: Indiana schools spend too much time testing and not enough time on teaching and student learning.

I ran for public office because I was concerned about the amount of time Hoosier students were spending on high-stakes, pass-fail tests. I saw it first-hand. One day, a girl in the third grade told me that she did not need to check out a book to read, simply because she passed her IREAD test. That day, I decided to run for superintendent of public instruction and fix Indiana's inefficient, expensive and unnecessary testing system.

The first thing we need to do is get rid of ISTEP. When it started 30 years ago it had its place, but years of expanding federal and state regulation due to No Child Left Behind resulted in unneeded growth and reliance on the high-stakes expansion of standardized tests.

Fortunately, the law was repealed last year and replaced with one that gives states flexibility in how they design their assessment systems. Indiana needs to take advantage of this flexibility. Specifically, we need to reduce testing time and cost, while increasing transparency and fairness for everyone.

Indiana needs an assessment system that is student-centered, transparent and provides quick and valuable feedback about how students are performing throughout the year. This system would provide individualized support to students by identifying high performing students so that they can continue to grow as well as those that need additional support to catch up to grade level. Simply put, we need a system that is the opposite of the current ISTEP.
The federal government has also said that we no longer need to subject our children to one large and burdensome test at the end of the year. We need to take advantage of this crucial flexibility.

Replacing one large test with smaller assessments given periodically over the course of the year will reduce stress in our schools while saving hours that would have been wasted on unnecessary testing. Instead, we can use that time to teach. Even better, by utilizing technology, we can give individualized assessments that quickly determine a student's own performance rather than where they score on a pass/fail exam.

This would be better for students, better for teachers and better for taxpayers. By building an assessment system that quickly and efficiently lets teachers and parents know where a student is performing, we can reduce testing time by eight hours and save over $12 million a year. As a lifelong teacher, I know that those dollars would be best spent in our classrooms rather than going to an out-of-state testing company.

The federal government has given Indiana flexibility to design a testing system that works for our state. By focusing on a system that is student-centered and efficient, we can finally develop a test in Indiana that is good for students, schools, parents and taxpayers. Indiana needs to take advantage of this opportunity.•

__________

Ritz, a Democrat, is the state superintendent of public instruction and is running for re-election. Send comments to ibjedit@ibj.com.