How should student testing change in Indiana?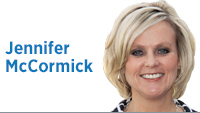 The state of Indiana has no greater responsibility than ensuring all Hoosier students have access to a world class education which embraces the skills needed in a global society.
As a classroom teacher, building principal, and experienced district superintendent, I have spent the last two decades serving children and families at every level of our state's public education system.
As a candidate for state superintendent, I have had the unique opportunity to meet and talk to Hoosiers from across the state and hear directly from our teachers, educators, administrators, parents and students.
I listened—and one of the issues I hear about the most surrounds assessment and accountability.
When it comes to testing, the last four years have been very difficult for Indiana schools and students.
Each year, it seems the ISTEP+ test has become much longer and is fraught with constant miscues, missed deadlines and technology problems that cost schools and teachers money, frustration and valuable instructional time.
We deserve better. With ISTEP+ ending, we need a better assessment system and a Department of Education that can successfully administer it. The days of excessive testing must end.
Last month, I announced my Indiana Lesson Plan. It is a comprehensive plan to refocus the Indiana Department of Education on what is important—the students and educators who need support. One of the key objectives is establishing and administering a statewide assessment and accountability system that is meaningful and manageable and centered on our children.
Even after ISTEP+ ends, Indiana must still have a gauge of how students are progressing toward their targets. These state-mandated summative assessments must be shortened and take less than 1 percent of instructional time per grade level.
Furthermore, it is important the state's K-12 assessment system be balanced and aligned to our Indiana state standards.
Finally, I am concerned an online-only test option may create hardships for districts that lack devices and/or broadband capacity. This decision requires careful consideration.
Indiana already has convened a state mandated panel of qualified experts to make recommendations as to what should replace ISTEP+. I am hopeful the members of the panel will carefully evaluate all options, including a state-developed test or one of the many off-the-shelf options.
Aside from the panel's efforts, it is disappointing the current state superintendent did not successfully partner with stakeholders to implement solutions after three years of plagued state testing. It is just more of the same from our current state leadership, which has relied on political squabbling and gridlock instead of building the durable partnerships and professional relationships necessary to accomplish goals.  
The time for gridlock must end. It is time to move forward. Instead of pointing fingers, the Indiana Department of Education must work for our students. We can do it, but it will require a renewed and steadfast commitment to put politics aside and ensure students are our priority.• 
__________
McCormick is the superintendent of Yorktown Community Schools and is the Republican candidate for state superintendent of public instruction.Send comments to ibjedit@ibj.com.
Please enable JavaScript to view this content.