Ernest Disney-Britton was in the room in April 2019, when major grantmaker Central Indiana Community Foundation announced a new strategy focused squarely on equity and anti-racism.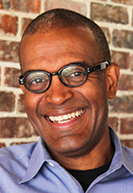 "Black people talked about race, brown people talked about race, but white people tended towards a color-blindness—and this was the moment CICF gave us, as a city, permission to talk about race," said Disney-Britton, vice president of community impact and investment at arts funder Arts Council of Indianapolis.
Within four months, the Arts Council centered its annual "Start with Art" event on racial equity, keynote speech and all. Within 14 months, it launched the $20,000 Equity Ambassadors program—directly inspired by a similar CICF program—in which artists themselves evaluate the Arts Council's artist-related programs and services.
"We knew that we needed some way to do an external evaluation of artists' services, and the CICF ambassadors became a road map for meeting that problem that we'd already identified," Disney-Britton said.
The Arts Council's four artist-ambassadors started work last year and are turning in detailed quarterly reports, with recommendations like pushing weekday grant-application deadlines back to the weekends to accommodate more applicants' schedules.
CICF's Artist Ambassador program, launched in 2019, brought a group of local creatives together to look at how the organization's funding could support Indianapolis artists, with an emphasis on non-white, LGBTQ+ and disabled creators. And that initiative followed CICF's pilot Community Ambassador launch in 2017, during development of CICF's equity strategy.
The model is one element of many in CICF's five-year, five-part strategy for Marion County. But the organization's approach has hinged on two elements: a years-long process of community relationship-building and refocused, equity-oriented funding priorities. These changes, and the thought leadership surrounding them, have other area not-for-profits rethinking their own procedures and how they share power with those they serve.
Old-line enthusiasm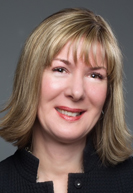 The Harrison Center, a near-north-side arts not-for-profit, has been around for two decades, and CICF has been a partner and funder nearly all that time, according to Joanna Beatty Taft, founding executive director.
Diversity has always been a priority, she said—an inaugural summer academy cohort was half white and half not—"but, we didn't understand equity. We're still learning."
"Ultimately, I've learned through CICF that I am not equitable if I have all the power," Taft said. "And that it doesn't matter how nice you are. I am not equitable if I'm making all the decisions, if I have all the money."
In the center's partnership with Public Advocates for Community Re-entry, a Black-led initiative helping people after incarceration, Taft said her organization focuses on sharing resources toward an annual fundraiser and recovery walk rather than taking the lead. The center has also hired a diversity, equity and inclusion officer and is bringing on a non-white curator to introduce "other voices at the table that have the power to make decisions," Taft said.
The changes recall the nature of CICF's ambassador model, which expands decision-making power beyond the usual white-led players.
CICF's Community Ambassador program launched in 2017 with 36 people. Participants collected information from their communities via interviews, comment boxes, graffiti walls, surveys, observations or journals, according to Indy-based creative agency SmallBox, which trained the ambassadors in research design methods.
'They listened'
Until she joined the ambassador program, near-east-side resident Valerie Davis thought of herself as simply a "concerned neighbor" who attended community meetings regularly and often. But to gather the information CICF wanted, Davis talked to area organization leaders; put a comment box in a local coffee shop; and brought in hot dogs, music and plenty of sticky notes for residents to write down their thoughts.
CICF began its longer-term, six-member ambassador program in 2019, which Davis joined. She, the other ambassadors, an adviser and CICF staff had already invested more than a year in building relationships when the pandemic hit. By then, they were ready.
As CICF embarked on its financial response to the crisis, grantmaking officers reached out to the ambassadors about applicant organizations from the areas they represented.
"I could not believe that the grant officer would actually reach out personally to me and say, 'Hey, Valerie, this person's in your area. What do you know about them, what are they doing?'" Davis said. "And they would actually send me the grant [application] and let me read it. But what astounded me was that they listened to what I said."
That—listening to the members of the communities a program is supposed to serve—is key to CICF's evolved approach, according to Opportunity, Equity and Inclusion Vice President Pamela Ross.
"It becomes a thing of, 'How are you shifting power?' and, 'How are you sharing power?'" Ross said. "We know what the data says. What we don't get into is how we're going to learn something different through the lives of the people behind the data, and how you actually put power into their hands so that they can really be the decision makers—so that we're not the leads, and we're actually the support."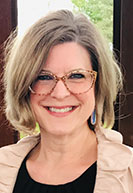 At the Arts Council, CEO and President Julie Goodman, along with Disney-Britton and the organization's other leaders, drew from CICF's art-centric version of the ambassador concept to ask artists themselves to evaluate how the organization was serving the artist community. The Arts Council plans to incorporate feedback from a total of five reports into its next strategy, and will experiment with the recommended changes, like the grant-application due dates.
"We'll see what happens, what the feedback is from the artists, whether or not it's a good change, but it's important to have that external feedback because, if we hadn't done that, if we didn't have the artist ambassadors … we wouldn't have known to change [the application deadlines]," Disney-Britton said.
New and grassroots
Not every current CICF partner is a community anchor with historical ties to CICF.
Some do work that didn't directly fall within CICF's old mission "to inspire, support and practice philanthropy, leadership and service in our community." But that has changed with the mission statement and series of changes to funding priorities and guidelines.
Elements like criminal justice reform and dismantling systemic racism weren't among the organization's traditional focuses, but they became priorities when CICF included them in its strategic plan for Marion County. Ross emphasized a series of grants to organizations like The Bail Project or numerous reentry programs.
CICF has also funded much of the equity work at the Hoosier Environmental Council, said Environmental Justice Coordinator Paula Brooks. Because industrial pollution tends to disproportionately hurt poorer and non-white communities, Brooks' work in recent years has included tackling harmful development projects and groundwater cleanup in historically marginalized neighborhood, and teaching residents about zoning, land use and development.
Other organizations simply haven't been around that long or are grassroots groups with less visibility and fewer resources than more-established not-for-profits.
TaHona Kween Zackery leads The Kween Project!, an organization she founded in spring 2019 to help others manage and recover from traumatic experiences and mental illness. The Kween Project! was among 51 organizations awarded money through CICF's pandemic-era Neighbor Relief Fund. Zackery offers a stigma-breaking program, a support group, a support line and workshops facilitated by local partners.
Zackery gets help from an assistant and a brand manager but has kept things small-scale. She's still running the project with the $35,000 grant from more than a year ago.
Being chosen "is significant because we're grassroots, and we come from the community," Zackery said. "We have a broad scope of being able to talk to our neighbors … to know what's needed. It was very refreshing for these grants to be made available to grassroots organizations so we could supply something for our community—especially in my field [of mental health], services that are not available, but are definitely needed."
CICF's new focus means organizations already doing equity-focused work are hopeful it'll be easier to get the financial support to continue.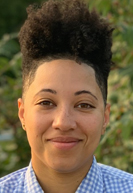 The foundation hosted an event about dismantling systemic racism in October 2020 that came right as the Indianapolis Neighborhood Resource Center kicked off a task force to create a strategy centered on anti-racism. The not-for-profit, which provides training and consultation for grassroots groups, has received CICF grants on and off for years, said Brittanie Redd, board president and task force co-chair.
"It was exciting to see we might have financial support to pursue this work, because, in order to become an anti-racist organization, you need funding and resources," Redd said. "When CICF makes bold statements of addressing systemic racism, it's not going to be an uphill battle to fund it."
Going forward
The groundswell of on-board organizations is growing.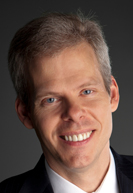 "Frankly, [CICF is] not alone among our funders who have said this is a priority for us in supporting cultural institutions," said James Johnson, CEO of the Indianapolis Symphony Orchestra. "They want to know: What are you doing to change the organization in terms of your stakeholders? How are you impacting training and recruitment and how are you making a difference in programming?"
"I'm hopeful that we will be supported in the future on these initiatives," Johnson said. The symphony has been working to broaden its selected music, programming and staff by showcasing a diverse range of emerging living composers, advertising roles differently and offering subsidies for audition-related travel through a partnership with orchestral diversity group the Sphinx Organization.
Ross said CICF, as it evaluates grant proposals, will keep pushing for organizations to match their staff to their communities and engage residents in decision-making, and will continue building relationships with organizations closer to the ground.
"We're expanding the opportunity to get to know new organizations, and for them to get to know us and for us to learn something," Ross said. "Too often, you go for the larger organization thinking that they're more capable of stewarding funds and that they'll do a better job, but they end up doing things uninformed. So, if we're going to take risks, we're going to have to take risks equitably."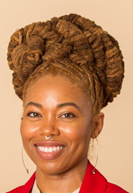 By forming relationships with residents and groups that are in tune with their communities, organizations like CICF can help drive more equitable change throughout the region, said Stacia Murphy, director of equity, outreach and strategic partnerships at Indy Chamber. Through a partnership with Washington, D.C.-based Brooking Institution's Inclusive Economic Development Lab, the chamber helped build the business case for inclusive growth in central Indiana.
"In my opinion … funders have a lot of responsibility for the way a community pivots and changes," Murphy said. "If they start to give money to things that will actually move the needle, then people will try to help."
'An investment into us'
The approach also pushes donors to focus on what resources a community already has and how they can be amplified, said De'Amon Harges, the Community Ambassador program adviser. Harges is creator of Riverside-based community organization The Learning Tree and is a faculty member at DePaul University's Asset-Based Community Development Institute.
"We recognize the power we do have to change things," Harges said. "It's often in reverse, that donors were coming in to help folks who didn't have something, but what we have discovered is that what donors and what CICF give is an investment into us."
Davis, meanwhile, has advanced from engaged volunteer to community advocate. She's now on the advisory committee for the Central Indiana Racial Equity Fund, a special focus fund that CICF, Eli Lilly and Co. and the Lumina Foundation founded in June 2020.
"Now, I'm on the committee that's actually giving the dollars away to these people to prevent crime," she said, and address disparities in the criminal justice system.
"The big players, the ones that always have come to the table and always get the money … it hasn't worked—so let's move on," Davis said. "I'm speaking up and saying, 'Hey, I do know about this group over here, and they are doing the work, even if you don't see them in the paper or on TV.' So I'm really excited about being involved. It's a whole new world, and who knew it would be opened up to me?"•
Correction: This story has been corrected to accurately reflect Pamela Ross' position at the Central Indiana Community Foundation. She is vice president of opportunity, equity and inclusion. You can see all of our corrections here.
Please enable JavaScript to view this content.