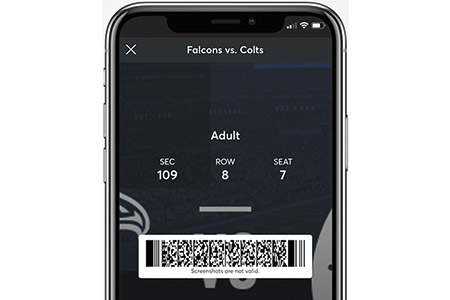 As more entertainment venues transition to digital-only ticketing, state lawmakers are weighing whether to require a paper option.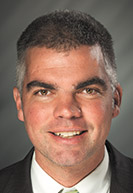 It's an issue state Rep. Bob Morris, R-Fort Wayne, is passionate about after failing to get language passed into law during the 2019 Indiana General Assembly. He plans to file legislation again next year.
Morris says some Hoosiers don't have smartphones or prefer to have a physical ticket in hand when attending an event, and he wants to prevent venues from eliminating that option.
But event organizers say paper tickets can easily be manipulated and duplicated—especially those that are emailed to buyers in a PDF format to be printed. In those situations, buyers can print a PDF ticket multiple times and then sell those copies to unsuspecting individuals. All of the copies are technically valid and would scan, but only the first person through the gate would get in.
And when a concert or game is sold out, venue managers have no choice but to send unhappy fans away.
Digital tickets are different—and venue officials argue more secure—because technology embedded into the barcode can prevent easy duplication that comes with printing or taking a screenshot and reselling copies.
And even at events where digital-only policies already are in effect—including Indianapolis Colts games—attendees can still go to the box office if they have issues with their smartphones or if they'd prefer a printed ticket.
To Morris, that's not the solution—box office lines can be long and sometimes attendees are asked to provide the credit card used to make the purchase, which would be a problem if someone resold the tickets.
"Let's give an option for a paper ticket," Morris said. "I don't think that's asking for too much."
Stakeholders on all sides of the issue—venues, primary ticket-selling platforms, secondary ticket markets and lawmakers—say their goal is to put the consumer first. But opinions vary about how to achieve that.
State lawmakers on the Interim Public Policy Committee listened to more than three hours of testimony about the issue recently—with the topic drawing interest from some of the biggest venues around Indianapolis, including Lucas Oil Stadium and the Indianapolis Motor Speedway, and some of the biggest companies in the industry, including San Francisco-based StubHub, Chicago-based Vivid Seats and West Hollywood, California-based Ticketmaster.
The venues say they want state lawmakers to stay out of the ticket-selling business and that requiring a paper ticket would tie their hands in fighting fraud.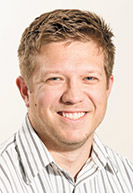 "We strongly oppose legislation that affects the distribution of our tickets," Ruoff Home Mortgage Center General Manager Andrew Newport said during the hearing.
Newport called PDF tickets an "antiquated technology."
Ticketmaster, which controls the majority of the primary ticket-selling market and has a platform for reselling tickets, is also opposed to new regulations.
"Let's not turn what should be a market issue into a political issue," said Andrew Bianchi, the state public policy director for Ticketmaster.
The Indiana Sports & Live Entertainment Coalition—which includes Ticketmaster, Ruoff Home Mortgage Center and a number of similar entities—sent a letter to lawmakers expressing opposition to any regulation, saying it would "constrain our businesses and limit innovation."
But ticket-resale platforms see the issue differently. They say that if digital-only becomes the norm, and other consumer protections aren't in place, companies like Ticketmaster could control both the primary and secondary market. That's because the technology behind the digital tickets could require someone to transfer or resell the tickets only through Ticketmaster.
With paper tickets, individuals can resell them in person or through online marketplaces by typing in the barcode on the tickets.
"Resale is important and inevitable," said Laura Dooley, head of government relations for StubHub. "It's not whether resale is good or bad. It's who's getting control of resale."
Morris said his goal is to make sure Hoosiers are protected from fraud and have the rights to do what they please with any entertainment ticket they purchase.
"This is really sticking up for the hardworking Hoosier that works to basically bring his friends and family to a game," Morris said.

Better protection?
New security measures in digital ticketing now allow event organizers to issue digital tickets with encrypted barcodes that scramble and change automatically. So the same ticket can have a different code at different times.
That means sending friends screenshots of tickets won't get them into the game or concert. But it also means someone can't take a screenshot and duplicate the ticket to cheat unsuspecting purchasers.
Proponents of digital tickets say the technology drastically cuts back on fraud.
Dan Emerson, chief legal officer with the Indianapolis Colts, told lawmakers the team had zero problems with fraudulent tickets during the first three home games this year—and he attributed it to elimination of PDF tickets.
Mel Raines, senior vice president of facilities operations for Pacers Sports & Entertainment, said she thinks the days of printing a PDF ticket are almost gone.
"We are phasing that out," Raines said to lawmakers. "I see a significant amount of counterfeit PDF tickets."
But "significant amount" doesn't add up to many per event. She said that out of 13,000 to 14,000 people who came to the Justin Timberlake concert on April 2, only about 100 people had issues with bad tickets. That's less than 1%.
Christian Hassold, who since 2006 has written about the politics and economics of ticket sales on his Ticket Economist website, told IBJ that fraud isn't really happening on websites like StubHub. Instead, it happens when tickets are sold through social media or Craigslist, which can make buyers and their ticket sources hard to trace.
"The problem is that you're trying to regulate people who at the end of the day are not going to be regulated," Hassold said.
Hassold said that one way to protect consumers could be to cap the fees any of the ticket-selling platforms can charge. That way the new technology won't give resale sites a monopoly that allows them to control prices.
Ticket resale platforms say they offer buyer protections and guarantees in case someone ends up with a fraudulent ticket from a bad actor.
But representatives from sports and performing arts venues say those companies aren't the ones taking the blame when customers show up for a sold-out concert or game with a counterfeit ticket and can't get in. Those people, instead, leave angry at the venue and don't get to see their favorite team or artist.
"I want to make sure the customer experience is 110% perfect," Indianapolis Motor Speedway President Doug Boles said. "It falls on our lap, and nobody cares more about our customers than I do."
No transfers?
Intertwined in the issue of paper-versus-digital tickets is the growing concern—at least among operators of secondary-market platforms—about the rise of non-transferable tickets and primary-ticket platforms that require tickets to be resold on the original platform.
That can be damaging for websites like Vivid Seats, SeatGeek or StubHub that rely on people having flexibility when it comes to reselling the tickets they have purchased.
Dooley said that if tickets can only be resold on a specific platform, that would provide the reseller a monopoly that gives it the ability to charge whatever fees it wants.
But requiring that a ticket be resold through Ticketmaster—or not resold at all—allows a venue to continue to track who will be attending, which can be beneficial for marketing and security purposes.
Such restrictions remain rare. Newport said fewer than than 1% of tickets sold last year for the Noblesville amphitheater were non-transferable. And he said those were all at the request of the performers, who sometimes choose that option to protect against stalkers or dangerous fans or to ensure computer bots can't quickly buy up a huge block of tickets to a show and resell them at much higher prices.
Newport said that to be competitive in booking shows, he needs the ability to abide by artists' wishes. "This is a client concern for me," he said. "Artists have a lot of power in our business."
Officials from other venues who testified before lawmakers said one advantage of the non-transferable option is it keeps ticket prices at face value.
Ticket resale platforms have been criticized for the rising costs of tickets. Fans tell stories about being unable to attend a concert or event because buyers controlled by computers bought thousands of tickets in a matter of seconds from the primary seller and then resold those tickets at a much higher prices in the secondary market.
Congress passed a law in 2016 making it illegal for someone to use computer software to get around purchasing barriers, such as a limit on the number of tickets one customer can buy. But enforcing that is difficult.
And experts in the ticket-sales market say the higher prices genuinely reflect high demand for a particular concert or game. Hassold said his research has shown that the secondary market overall allows consumers to buy tickets below face value.
"Ticket scalping at the end of the day is actually good for consumers," Hassold said. "The only time we hear about the market being bad is when someone pays an egregious price to see someone who's super-popular."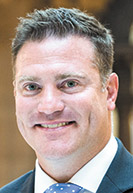 Hassold said paper tickets actually help keep ticket prices reasonable as an event nears, since those have to be sold by a certain time in order to be shipped to the buyer. But digital tickets can be sold hours before an event, allowing a seller to wait to sell it at a high price just hours beforehand.
What's next?
The issue may boil down to what a purchaser actually is buying—is it the ticket itself, or is it just a license to attend an event, with the venue retaining ownership of the ticket?
"Who owns the ticket—is it the Colts or is it me?" Morris said. "I felt if I buy it, it's me."
And if you own the ticket, Morris said, you should be able to do whatever you want with it, whether that be give it to a family member, attend the event yourself or sell it to someone else in person or online.
But some venue representatives argue that the ticket only gives someone a right to be in a certain seat at a certain time.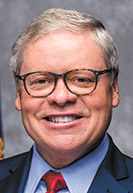 "A ticket is a license," Emerson said. "It's a license to attend and enjoy our intellectual property—the football games that we put on."
State Sen. Chris Garten, R-Scottsburg, said during the legislative hearing that his concern about the transferability issue revolves around the ownership question.
"If I buy something and it's mine, and I want to give it to somebody, I should be able to give it to somebody without having to go back through and get charged to give it to somebody or needing permission to give it to somebody," Garten said.
Republican state Sen. Ron Alting, who chairs the interim committee and the Senate Public Policy Committee, seemed open-minded to legislation to protect consumers. But the committee did not make any formal recommendations.
"If there's one person that's defrauded, that's one person too many," Alting said.•
Please enable JavaScript to view this content.