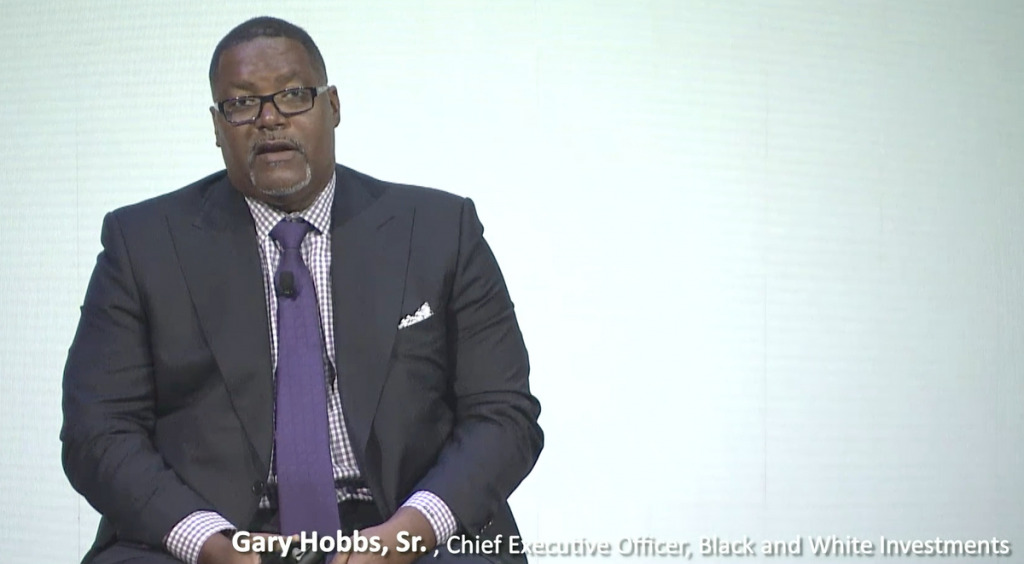 Apartment developers are likely to continue leaning on incentives in the years ahead for their projects as the city looks to shake off the effects the coronavirus pandemic has had on development, experts at a Real Estate & Construction panel discussion said Thursday.
Gary Hobbs, president of Indianapolis multifamily builder Black and White Investments LLC, said he believes subsidies are "crucial" for moving projects forward—particularly those that are focused on affordable and workforce housing for central Indiana renters. But acknowledged the pandemic has put pressure government budgets and officials who must decide what projects to underwrite.
"Cities are looking at their budgets, and [with] the effects of the pandemic putting the strain on the city's budget, they're gonna be having to make some tough choices," he said.
Hobbs was one of six panelists at IBJ's Commercial Real Estate & Construction Power Breakfast panel discussion, which took place virtually. Click here to watch the entire event.
The other panelists were Isaac Bamgbose, president of New City Development; Jenna Barnett, executive managing director at Newmark Knight Frank; Kevin Hunt, president and chief operating officer at Shiel Sexton; Tim Michel, managing principal at Cushman & Wakefield's Indianapolis office; and Jared Scaringe, a first vice president in CBRE's local industrial brokerage office.
Several panelists, including Hobbs and Bamgbose, said incentives are important because they attract more development to the city.
"I can say for sure the types of developments that we're doing—BWI and others—in order to really make the numbers kind of pencil out in most cases, we're going to need that" additional support from the city, Hobbs said.
While incentives can take many forms, a common method is the use of single-site tax increment financing districts, which utilize the growth in property taxes. The districts recapture that money to pay back bonds the city issues to support the project.
Opportunity zones, which offer substantial tax breaks to those who invest their capital gains in a real estate development or business in a designated census tract, are also likely to continue being utilized, said Hobbs. Marion County has several such zones.
Hobbs said he remains optimistic about multi-family developments in general across the city, but noted that Indianapolis needs additional affordable housing. Most incentive-backed projects in Indianapolis have an affordability component requirement.
BWI has multiple projects under construction, including the 1202 Meridian along South Meridian Street, directly south of Interstate 70. The start of construction on the $23 million project—expected to mostly be comprised of affordable and workforce housing—was delayed by several months, but Hobbs said he expects work to begin yet this year.
TWG Development, another local firm, is planning to invest $58 million to build a 253-unit apartment project just north of the interstate along Meridian Street. The firm is asking the city for assistance for the Old Southside project with the promise of at least 20% of the units being available for individuals making about 60% of the area's median income.
The firm has several other projects in the works throughout the city, often eyeing incentives to help offset costs.
Hobbs said while BWI took a "big hit" from the pandemic, the market has since bounced back, with investors becoming more willing to put their money into new projects that aren't hotels and restaurant developments.
"The multifamily space, I think, is one of those sectors that are a little safer for many investors [compared] to hotels and restaurants and so forth," Hobbs said. "I continue to be optimistic here that because housing is a fundamental need—especially affordable and workforce housing, and there's just a huge gap there in terms of where the need is—that our particular sector is going to continue to be strong and perhaps get even stronger over the next year or so."
Please enable JavaScript to view this content.