Two area developers on Monday night asked the Carmel City Council to approve $21 million in tax increment financing to support $96 million in new mixed-use residential real estate projects.
Carmel-based Novo Development Group LLC asked the council to consider $5 million in TIF-backed bonds for its planned $18 million Proscenium II project in the northeast quadrant of the South Rangeline Road and Executive Drive roundabout. And Indianapolis-based Tegethoff Development LLC requested $16 million in TIF bonds for The Signature, its planned $78 million project at the northeast corner of Old Meridian and Main streets.
Carmel Redevelopment Commission Director Henry Mestetsky said the projects could each further the city's goal of including condominiums in new apartment developments.
"This is a watershed moment for us in Carmel," Mestetsky said. "It's going to be a lot of fun negotiating all future deals, because this is what they're going to be judged against, as far as for-sale components."
The tax increment finance bonds are not expected to increase taxes or put the city at risk for their issuance, Mestetsky said.
Each one was sent to the council's finance committee for additional review.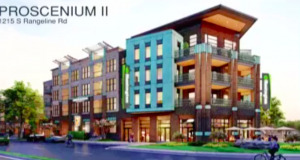 Proscenium II

Tony Birkla, owner of Novo's holding company, Birkla Investment Group, said his company uses the former Walgreens store at 1215 S. Rangeline as offices for the Proscenium project across the street.
Novo is planning to redevelop the Walgreens site with Proscenium II, an $18 million, four-story building with 42 luxury apartments, seven owner-occupied penthouse units, 15,000 square feet of retail or office space and 120 parking garage parking spaces.
Birkla said Huntington Bank is expected to occupy 4,000 square feet in the first floor, and a future taproom also is interested in locating in the building.
The $80 million first phase of the Proscenium across the street features a 100,000-square-foot office building, a 15,000-square-foot restaurant building, a 600-space underground garage, 196 luxury apartments and a 22-unit condominium building.
Part of the intent behind the expansion is driven, in part, by the fact that the Proscenium's condominiums sold at higher-than-expected prices.
"We were stunned by the amount of success we've had on that project," Birkla said.
The Signature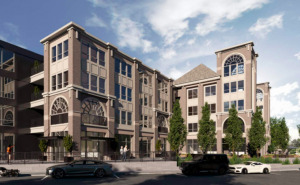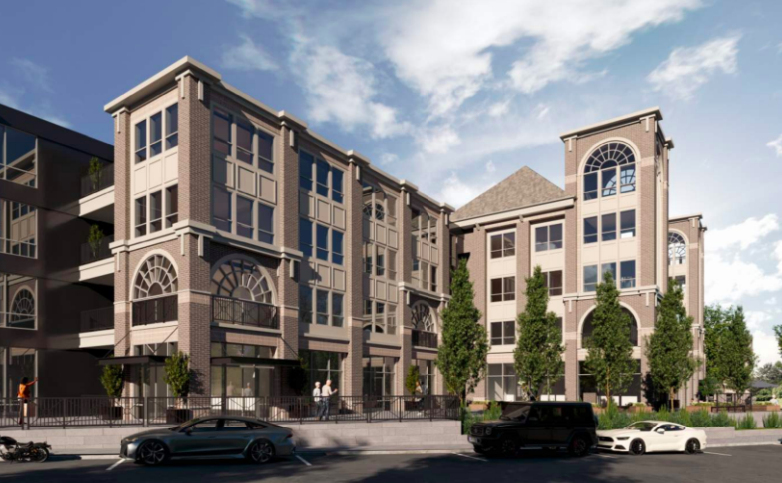 Tegethoff brought updated figures for its planned The Signature at Carmel project to the Carmel City Council meeting Monday.
Materials provided at Monday's meeting showed the previously described $65 million project has grown to $78 million. The Signature has been designed as a four- to five-story building with 295 apartments, eight condominiums, an interior 374-car garage and 15,000 square feet of office or retail space.
Council members asked whether that project's garage could help alleviate scarce parking at The Olivia mixed-use development across the street, and Mestetsky confirmed the parking would be open to the public.
Please enable JavaScript to view this content.