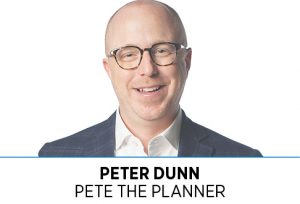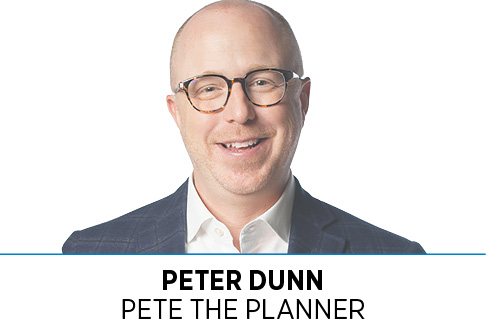 I was ecstatic the moment I heard the news.
Just two months earlier, I had made the prediction to a friend and used it to justify my conspicuous abstention. In fact, when the radio report finished, my fists flew into the air in haughty celebration.
Not only had I just saved $500, but I had avoided my kryptonite trifecta: traffic, parking and crowds. The Broadway show "Hamilton" was coming to the big screen, and I was vindicated.
Being right is an amazing feeling. By my count, I've been correct roughly a baker's dozen times. Yet this time around, I was right because I waited, which usually doesn't work out so well.
Don't mistake waiting for patience. There's a giant difference between the two, and knowing the difference can save your financial life.
Patience is strategic, if not pragmatic, while waiting is a gamble.
Recently, I've noticed the same trend I happen to notice every four years: the ol' "If so and so gets elected, his sweeping policy change is going to fix my financial life."
In the last two weeks, I've had no fewer than five people tell me they're not paying attention to their student loans because "they'll likely be forgiven" upon the election of one of a few different people. I'm not suggesting these student-debt magicians won't win. However, I am suggesting people who are waiting for it to happen are being foolish.
The same type of foolishness can arrive alongside the fortune of a wealthy loved one.
"My parents are pretty wealthy, so I'll be all set when I get my inheritance" is a phrase I've heard in some form, more than 100 times. Nearly every time, my face morphs into the straight-faced emoji.
This isn't patience. This is waiting.
You need to understand the difference. For instance, saving for the entire amount of a refrigerator purchase, instead of buying on credit, is patience. Waiting until you lose weight to buy life insurance is, well, waiting.
Refusing to save money for your kids' college education because "college prices are so high they have to fall" is waiting. Paying off your car loan before trading it in for a newer model is patience.
Not setting money aside for taxes until later in the year is waiting. On the other hand, matching your portfolio to your risk tolerance is a form of patience. And, of course, deferring your purchase of Reese's Peanut Butter Eggs until the day after Christ has risen in order to buy them at a significant discount is a form of patient brilliance.
See how this works?
I'm honestly concerned that hundreds of thousands, if not millions, of Americans are deprioritizing paying off their student loans and/or delaying saving for their kids' college education in the hope that campaign-trail sales pitches become policy.
Please don't mistake my viewpoint as one critical of these promises (for that's not my point and I don't need the extra hate email this week).
Would wiping out student loans and making college free help millions of Americans? Sure. Do I think making financial decisions around these hopes is a mistake? Yes. Yes, I do.
If you have the means to address your student loan debt right now, do it. And if today you're able to set money aside for your kids' education, do it. Don't wait for a series of actions to solve your problems like some sort of financial Rube Goldberg machine.
Whether I believe the people making these giant promises will get elected and then will be able to work with Congress to get these policies in place is irrelevant. In the same vein, whether your parents choose to leave you money (and still will have all that money once they die) is irrelevant. Waiting for a series of fortunate events to rescue you is a mistake.
Your inclination might be to take this column and use it as evidence of why you don't like a particular group's mentality, but the reality is, this isn't a column about politics. This is a column about waiting.
Take time to explore the important tasks you've yet to complete in your financial life, and ask yourself whether you're waiting or you're being patient.
And to all those people who tapped their equity line last fall to buy "Hamilton" tickets, you should have been patient.•
__________
Dunn is CEO of Hey Money, a subscription-based financial-problem-solving company, and Your Money Line, an employee-benefit organization focused on solving employees' financial challenges. Email your financial questions to askpete@petetheplanner.com.
Please enable JavaScript to view this content.