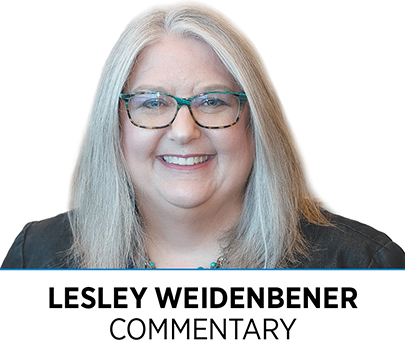 It's hard to write an opinion piece without irritating someone.
Taking a position by its very nature means there are people on the other side—or usually many sides—of an issue who will disagree with you. If that's not the case, if everyone agrees, then you're hardly taking a position at all.
So it's no surprise that IBJ received some emails and messages last week that chided us for our position on vaccine mandates. The editorial said IBJ doesn't support government-mandated vaccines; however, we support the right of companies and organizations to mandate vaccines for their employees. And, in fact, the editorial said IBJ appreciates "the steps companies across Indiana—and the nation—have taken to require employees to be vaccinated."
"We think the fastest way to persuade more Americans to become vaccinated is to make it inconvenient and troublesome to be unvaccinated," the editorial read.
The critiques of our editorial came from opposite sides of the issue, which, frankly, is always kind of fun. (I'm a former political reporter and always got a kick out of getting complaints from both sides of the aisle that a story leaned too far the other way.)
We heard from readers who said mandating vaccines only in the workplace doesn't go far enough. In fact, I heard that from some folks in our own office. Some said that, without everyone vaccinated, there's no chance of defeating COVID-19.
That might be true. I honestly don't know. But anyone who reads IBJ regularly knows that our editorial board (which is composed of three editors and the IBJ publisher) shies away from urging government mandates. I'm not going to say we've never done it, but it's in no way our default position.
Others were appalled that we would endorse private companies' right to impose vaccine mandates—or that we would favor vaccinations at all. "This policy of 'your body, my choice' is dated and misguided," one reader told us.
He argued that—because people who have been vaccinated can still catch the virus and spread it, often without knowing it, since the vaccine can lessen symptoms—urging vaccinations is actually detrimental in battling the pandemic.
Our primary goal in taking a position in this area was twofold: supporting a company's right to make decisions its leaders think are best for their employees, and trying to increase vaccinations to reduce the toll the virus is taking on the health care system. Unvaccinated people make up the vast majority of those who land in the hospital with COVID, which eats up capacity for people who have other health care needs.
We are interested in all your reactions to our editorials and other opinion columns, and we welcome your emails, letters and comments at IBJ.com. (Interestingly, while this editorial sparked some emails, it had garnered no comments at IBJ.com by the time we went to press on Wednesday. Maybe this will spark some.)
And it's important to know that the decisions we make about editorials—and the decisions about what Viewpoints or other columns we run—have no bearing on our decisions about what we cover and how we cover it. It's a point of pride (and sometimes a frustration to those we cover) that we never tilt our news coverage toward whatever position we might take in an editorial. In fact, our reporters don't even know what an editorial is going to be about until they see it printed in the paper or posted at IBJ.com.
Thanks for reading IBJ and for caring enough to send us your opinions. We love seeing them.•
__________
Weidenbener is editor of IBJ.
Please enable JavaScript to view this content.