Sharpen Technologies, an Indianapolis-based developer of cloud-based customer service software, came out of the gates fast this year, and despite a pause in March has continued to experience dramatic growth right through the pandemic.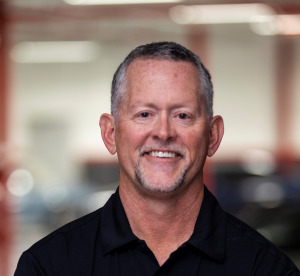 The company is reporting 236% year-over-year revenue growth through the first half of this year and is projecting similar growth during the second half. The growth through June came despite the fact that the company's business nearly ground to a halt for a period in March as the coronavirus pandemic erupted in the U.S.
"We had to lift and shift to work at home. And we had a challenging period where we had to figure out the market," Sharpen Technologies Chairman Mike Simmons told IBJ. "By the second quarter, we were back on our projections. We came into the year forecasting big growth."
Many of Sharpen Technologies' customers saw their business significantly interrupted this spring and summer by the pandemic. Sharpen officials said their software has helped many of those customers to kickstart and accelerate their business in today's work-at-home environment.
Simmons doesn't think Sharpen's growth will slow anytime soon, as the company is projecting to double its revenue again next year.
Simmons said the "growth tear" started last year after the company made some management changes and brought in new team members.
In the last few years, Sharpen Technologies has changed its focus. In 2016, most of the firm's revenue came from providing small business systems. Today, more than 90% of its revenue comes from providing systems to call centers.
This year, Simmons said, 70% of Sharpen Technologies' growth is coming from new customers. Some of those wins are coming against much larger competitors, he added.
And Sharpen has landed some big fish. For instance, Radio Systems Corp., the largest manufacturer of pet products in the U.S. and parent company of PetSafe, SportDog and Invisible Fence Brand, signed a deal with Sharpen this year.
The pandemic seems to be accelerating growth, Simmons said.
"Eighty percent of our customers are still running [on-premise] gear and moving to the cloud," he explained. "The working-at-home situation everyone was forced into by the pandemic has accelerated that process."
Having call center employees work from home is "impossible with on-premise system," Simmons said. "The technology wasn't designed for that. With what Sharpen Technologies offers, it makes it much easier for call center employees fire up from home."
Simmons said the company's growth will get a boost by the release this week of Performance Tiles, a new feature within its Performance Management platform. Performance Tiles offer agents real-time visibility into their work, providing scoring metrics against specific targets and larger peer groups.
For its beta customers, Performance Tiles has improved call center wait times, first-time resolution and other "core metrics," Simmons said.
"People are seeing improvements literally in the first week," he said. It's very easy to implement and quite impactful. We think the implementation of this is groundbreaking."
Performance Tiles not only helps call center employees to measure their own work, but offers managers a better way to monitor their employees—even when working remotely, Simmons said.
Using the program, one leading financial technology company with more than 1,000 agents estimated an $800,000 annual savings after a 4.7% improvement in call time. A software company saw a 12% reduction in call time, improving service levels by 12% and reducing staff costs by 8%, according to Sharpen data.
And, Simmons said, Sharpen's offerings are designed to make call center's jobs easier and more enjoyable, which in turn reduces turnover, a major problem for call centers globally.
"We try to make tools that makes employees happier and more fulfilled and reduce turnover," he said. "That's the area where we really excel. We work hard to give call center employees the very best experience."
The price of Sharpen's software and services varies based on the customer size, but Simmons said it can be as little as $40,000 annually, with the average annual contract running between $200,000 and $250,000. Typically, the deals run on a two-year contract.
The privately-held, venture-backed firm keeps its revenue figures and other business-related data close to the vest, but Simmons said the company has added "a good number of customers" this year and now has more than 250. The firm is still in growth mode and not yet profitable, he added.
To keep that growth rolling, Simmons said the company will likely look to raise more capital in the next year or two. The company, founded in 2011 and known as Fathom Voice until 2016, closed on a $15 million round of growth capital in March 2019.
"If we continue to grow, there will be plenty of capital available to us," Simmons said. "We're not in a position right now where we're contemplating that."
While Sharpen Technologies' growth would certainly make it an acquisition target, selling the company is not on Simmons' radar.
"We're very focused today on growing the business here," he said. "We don't think in terms of an exit."
The company, which has 75 full-time employees, is in hiring mode, specifically looking for sales and engineering workers, but Simmons admits the pandemic is complicating the hiring process.
"We want to be prudent in our growth plans and not get over our ski tips in terms of hiring employees," Simmons said. "We are actively hiring, but at a little slower pace than originally planned."
Still, he said, the "thought of doubling our team by the end of next year is not unreasonable. As a growth company, once we get through this malaise, our hiring would track with our revenue. If we hit our sales numbers, we'll have to add that number of people."
While growth for Sharpen Technologies appears all but assured, getting back into the office any time soon is not.
"As of now, we don't have a plan to get people back in the office until after the end of the year," Simmons said. "We're in a post-vaccine model. First quarter of next year, I think, is the earliest we would be back in the office. Q2 may be most likely. We are as productive as ever, but we'll be excited when we can get people back to the office safely."
Please enable JavaScript to view this content.