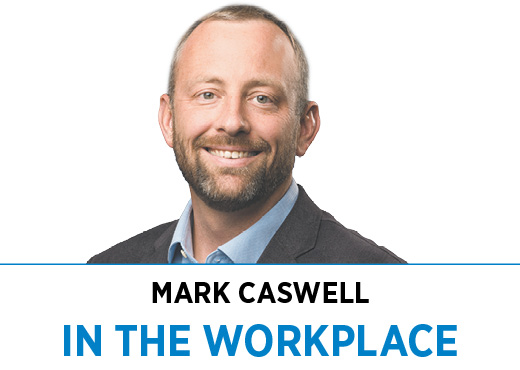 In the early days of a business, almost everyone is a generalist. Generalists have a little bit of knowledge across a wide swath of topics and can dive into anything at any time and provide value. After all, that's what small and early-stage businesses need.
But as the business grows, you discover your unique value proposition and begin to tackle bigger, more complex problems—requiring incredible depth of skill. Eventually, the business scales to the point where no single person can see everything happening (even the CEO), let alone be involved in it all. And a shift happens.
All of a sudden, the business needs more specialists. Specialists have an incredibly deep well of knowledge about one particular area, often earned through years of focus. And that level of depth on an ongoing basis is often what's needed for a growing business to be successful. Simultaneously, the business needs fewer generalists. In fact, too many generalists can even cause harm.
This shift requires thoughtfulness as a leader. You must guide people, process, structure and culture through this transformation. Helping your talented generalists find their part in the new organization requires special attention. After all, as the needs of the ship change, the makeup of the crew has to change as well.
◗ Generalist-to-specialist transitions
For generalists who are used to having a hand (and an ear) in everything, becoming more removed from the inner workings of the business can be painful. Some generalists might be willing to make the deep dive into a specialist role; others might not. For those that are, you must guide them through the mental transition it takes to feel fulfilled and valuable with a narrower job description. In my experience, there are two key characteristics of this transition: trust and passion.
Trust comes into play because, by the very nature of the term, a specialist is not involved in everything. Specialists must learn to rely on others and work as a team. Passion, on the other hand, is essential because it is nearly impossible to "go deep" in an area you dislike. You must have a natural curiosity about the topic, enough to dig 10 layers deep over not just months but years.
◗ Creating connective leaders
Every business needs a few generalists, even as they become increasingly rare. Interestingly, there is a hidden type of generalist that is one of the most important roles in a business—independent of title. It isn't something you can define in a job description but is incredibly important: the connective leader.
Connective leaders are the people who intuitively and informally cross boundaries in the organization. It's more than being social; it's thoughtfully connecting people and ideas that would never find their way to each other on their own. It's also connecting people through time, passing along company history to newer employees.
Created and leveraged intentionally, connective leaders drive value, innovation and collaboration. They are harbingers of upcoming change and cultural shifts. They can informally drive successful initiatives in ways formal project plans never can. However, if left unmanaged or frustrated, connective leaders can also cause damage. After all, they are willing to talk to just about anyone about their frustrations.
Fortunately, it isn't hard to manage a connective leader. You must first tell them you see them as such, and the importance of their role. You must then keep them informed and engaged with periodic conversations to ask for bi-directional advice and share ideas. While not difficult, it does take intentionality.
◗ Managing generalists and specialists differently
I once heard that a great parenting couple has two roles. One parent defends the child against the world, while the other defends the world against the child. This is not dissimilar to the management of generalists and specialists.
For specialists, you must defend them against the world. They need time and space to focus. Distractions take away from depth. Managers must create that time and space, eliminating distractions wherever possible. You also need to ensure they feel empowered to do the same.
For generalists, you will often find that you must defend the world against them. While usually from good intent, generalists will naturally run out into the organization and try to touch and move as much as they can. They will create distraction. As such, they need structure, but also more information and context than you would give a specialist. Generalists are "big picture" people; their strength is seeing how individual parts work together to form the whole. Give them a 30,000-foot view (with healthy boundaries) and watch them thrive.
◗ The bottom line: Businesses need both, even as the mix changes
Specialists are not better or worse than generalists; generalists are not better or worse than specialists. But there are times when having more of one than the other is better for the business. The right mix of generalists and specialists will always be shifting as the business grows and changes. The key is knowing what you need and how to give people what they need to thrive.•
__________
Caswell is CEO of Resultant, an independent technology, data analytics and management consulting firm based in Indianapolis.
Please enable JavaScript to view this content.