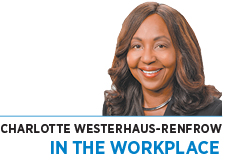 The day and time for the negotiation has arrived. You are fully prepared to do battle: Your goals are well-defined, you know what you want to achieve, your questions are prepared, and you've even anticipated answers to questions your opponents are likely to ask.
Within minutes of opening the negotiation, however, it is apparent that your opponent is not as well prepared or knowledgeable about how the negotiation process works. This is certainly not what you expected. What do you do when your opponent is unprepared to do battle? Should you take advantage of the situation?
In poker, there is a saying that goes like this: "Play stupid and win smart." Likewise, in a competitive negotiation, your opponent might attempt to get you to underestimate his or her negotiation skills by asking amateur or obvious questions. This tactic encourages you to let your guard down while skillfully disguising the other side's smarts. As a result, you keep talking and provide more strategically valuable information than your opponent does.
So, what should you do? Rule number one is simple: Do not assume anything. False assumptions, and worse yet, acting on deeply ingrained ideas and stereotypes about the other side's negotiation style, experience and aptitude can be costly and downright dangerous.
One of the best ways to thwart this tactic is to remember that information is power. Thus, find out as much as you can about your opponent's negotiation reputation and skill set before you sit down at the table. Watch for clues such as body movement, speech patterns and reactions to what you say. In addition, do not get bogged down in the inertia of an opponent's endless barrage of questions by providing answers that could potentially hurt your negotiation position. Instead, patiently listen to the questions, then continue to be laser-focused in implementing your planned negotiation strategies.
Second, it's important to understand both parties' grasp of the industry's negotiation process as well as how the negotiation might impact future relationships.
For example, let's consider a sales manager whose best deals are made when solutions satisfy mutual long-term goals and interests for both sales and the purchasing director across the table. If you are the sales manager, you have successfully negotiated renewed contracts for guaranteed sales with a purchasing director the past several years. The purchasing director trusts your competence and good intentions.
However, this purchasing director recently retired, and you are now negotiating a large renewal contract with a new purchasing director, who is also new to the industry. To your surprise, you discover the new purchasing director's primary goal departs from industry standard and, instead, aims to obtain the best price for every item purchased, with few concessions and little information sharing with you. As a result, you cannot formulate a best offer.
When something like this happens, consider educating the less-knowledgeable purchasing director about the objective industry-wide standard for successful negotiations. The more clarity, trust and commitment you can build into the process, the less likely your counterpart will distrust you. You can also attempt to normalize the process by providing examples of benefits his or her company reaped in past negotiations when the process included mutual communication of information about shared goals and interests.
However, if the negotiation is unlikely to require a future working relationship between you and your opponent, you can—and in some cases, should—attempt to gain a competitive advantage by being less open and accommodating. In these contexts, it is important to be strategic in what information you share with the other party. Do not be dishonest or insincere, but you don't have to put all your cards on the table.
Finally, you might be the one with more experience now, but this might not be the case the next time you face your previously "clueless" opponent. Great negotiators are self-made, which means that, with time and practice, the amateur negotiator sitting across the table from you today might become a skilled and formidable winner—just like you.
First impressions, particularly if they are negative, can disproportionally affect your counterpart's perception of you now and in the future. Or as Maya Angelou once said, "I've learned that people will forget what you said, people will forget what you did, but people will never forget how you made them feel."•
__________
Charlotte Westerhaus-Renfrow is a clinical assistant professor of business law and management, and faculty chair of the Undergraduate Program at the Indiana University Kelley School of Business at IUPUI.
Please enable JavaScript to view this content.