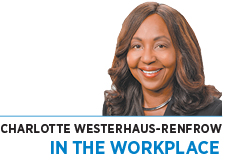 Providing feedback is one of a manager's most dreaded tasks. In a 2017 Harvard Business Review article, leadership consultants Jack Zenger and Joseph Folkman discussed surveys they conducted with more than 7,500 managers. Of those, 44% told them it was stressful or difficult to give negative feedback. But even knowing that, 37% of those managers said they never gave positive reinforcement to employees.
Zenger and Folkman concluded managers should "proactively develop the skill of giving praise as well as criticism," explaining this shows you are an employee's advocate first, "which should also make giving criticism less stressful and more effective."
In a 2013 Harvard Business Review article, Daniel Goleman explained that it's imperative to give both positive and negative feedback, concluding with this: "Bottom line: Don't focus only on weaknesses, but on hopes and dreams. It's what our brains are wired to do."
Giving constructive feedback that focuses on employees' goals and helps them do better work—and be better people—is imperative, especially during this pandemic, and allows each employee to thrive.
Everyone deserves some grace during this year unlike any other. Your employees are likely under more stress than ever, with added responsibilities, like teaching school-age children or taking care of other children at home—or just living life during a pandemic.
Even as we settle into a new routine, regular feedback becomes perhaps even more important now—because we aren't all in the same place at the same time, and we don't overhear conversations or see body language on a daily basis.
It seems more workplaces are keeping employees remote longer than originally expected, and this move to a remote workplace creates its own set of challenges. Since many of us aren't working together in person, try to give feedback on a regular basis to keep employees up to date. Schedule regular check-ins and find out what each employee has planned each day or week, so you can talk to employees and let them know at that moment what is expected.
If you're relaying news your employee isn't going to want to hear, like performance warnings or furloughs, don't let the fact that you're not in person create a disconnect from empathy. In fact, if you're giving feedback, try to do it over a video screen rather than phone, email or another form of correspondence. No matter what, try to have a personal conversation, however you can (even if this is in a group setting for bigger companies). This allows you to directly relay news to the other person, let them respond to you and have a dialogue.
Empathy is imperative in these types of situations—especially if you want to keep up morale with remaining employees or those you would like to call back after a furlough. Employees feel greater loyalty and are inspired to work harder for managers who are compassionate and kind.
Moreover, rather than seeing feedback situations as something you need to just get through, see the conversation as an opportunity to create a virtual feeling of connection. It is critical for managers to pay close attention to an employee's nonverbal cues, such as facial expression, tone of voice, eye contact and posture.
This also means you need to take the time to be present and able to fully concentrate and engage with the people in front of you on the screen. If you are not fully present, you probably will not hear, understand and skillfully respond to expressed problems or concerns.
Knowing the right way to give feedback (especially to a remote workforce) creates a less stressful and more enjoyable work environment—and a more stable and productive work environment for everyone. •
__________
Charlotte Westerhaus-Renfrow is a clinical assistant professor of business law and management at the Indiana University Kelley School of Business at IUPUI.
Please enable JavaScript to view this content.