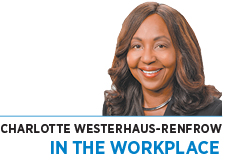 In today's 24-hour news cycle, profiles of successful large companies led by celebrity CEOs and managed by large boards of directors often dominate the headlines. In fact, many of these now-large companies started very small—and others started as an "all in the family" operation.
Family businesses are important for the U.S. economy. 2018 data from SCORE, a network of business mentors, shows family businesses ("operated by two or more family members, with majority ownership in the family") employed 60% of the U.S. workforce and generated 64% of the gross domestic product.
The same survey shows 74% of family-owned businesses reported having strong values and positive company culture—yet they face challenges with succession. According to SCORE, just 13% of family businesses remained in the family more than 60 years.
Plan for succession
Successful transitions of family businesses from one generation to the next can be tough. Bridget Weston, acting CEO of SCORE, suggests you think about four things as you prepare.
1. Embrace your family's business history. Weston says it's imperative not only to know and understand the financial history and challenges, but also to consider the original vision and goals and how they are a pathway for growth for the next generation.
2. Consider the future. Succession planning will help you think about the business beyond tomorrow and for years to come.
3. Communicate plans. Weston recommends communicating to all, especially if you plan to add new technology or implement new ideas for growth. Doing so ensures everyone is on the same page and understands your intentions and rationale.
4. Be sensitive. Change is tough for every generation, reminds Weston. If you're taking over a business and changing anything about how it's managed, think about how those changes will impact those who managed before you.
Effects of nepotism
In succession and promotions, consider the effects of nepotism or favoritism toward family members or friends. Ensure any hiring of family members or friends is ethical—and with merit. Family business consultant David Bork writes about what he calls "good nepotism"—essentially ensuring the individual who is hired or promoted deserves it and holds the same values as current leaders or employees.
The good news is that nepotism in family business can be and often is beneficial. Wayne Rivers, president of the Family Business Institute, wrote that you must remember several cautions when hiring relatives: Promote and give raises on merit. Enforce all policies fairly. Don't give entitlements to employees just because they're related. Perhaps most difficult? Be willing to fire a family member just as you would a non-family member.
Handling conflict
There's also always the question of how to handle a disagreement in a family business. It's easy to bicker around the table at a holiday meal or complain about your family member to a sibling or spouse. But in a family business, how do you manage the personal side when it's blended with business? Where is the separation? What about those who work for you who aren't in the family?
Despite best intentions, ongoing disagreements and family feuds are not fun and games and can turn into a full-on Hatfield-and-McCoy disaster.
Business is personal. And in a family business, even more emotions might be tied to an issue than in a business where no one is related. In their article on conflict resolution, Frank E.A. Sander and Robert C. Bordone discuss guidelines for negotiating in a family business. One of those guidelines? Striving for transparency. They recommend acknowledging challenges and emotions—and addressing difficult issues upfront. They also recommend consulting a neutral adviser if needed.
The job of operating a family-owned business can be complicated but productive when there is a concerted focus on common interests, objective conflict-resolution strategies, and fair hiring and promotion practices.•
__________
Westerhaus-Renfrow is a clinical assistant professor of business law and management at IU Kelley School of Business at IUPUI.
Please enable JavaScript to view this content.