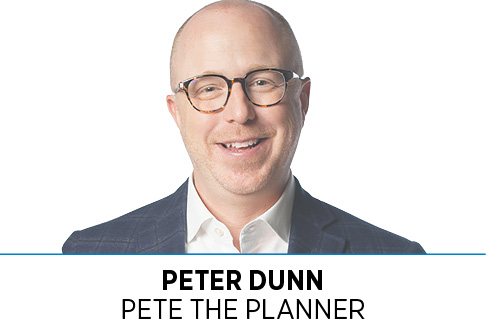 It wasn't long ago when the worst thing to happen this time of year at work was for your co-worker to present you with an aluminum-foil-wrapped brick chock-full of candied fruits and nuts. Awkward. Unsatisfying. Yet fleeting.
But in the last couple of decades, a new menace has been lurking, leaving a much worse taste in the mouths of many—holiday job cuts.
'Tis the season for "Pete, I just got laid-off emails." Like clockwork, these emotional emails begin to roll in around Nov. 1 as companies make year-end profitability goals by cutting payroll. I'll save the appropriateness debate for others; I'm concerned only with picking up the pieces.
Whether you see it coming or not, hearing that your job is no longer your job is shocking. And the sooner you can begin to put a plan together to pick up those pieces, the happier you'll be with the outcome.
It's important to take inventory of exactly what it is that you lost when your job went away. Of course, your income is gone, absent a severance package. But don't forget health insurance, life insurance, disability insurance, access to a retirement account, and sometimes a pension. I don't list these losses to salt your wounds. Instead, I hope to illustrate a painful reality: You might not think so, but the loss of income is the least of your problems.
To summarize where we are so far, you've just lost your job during the holiday season, and then some know-it-all has tried to explain that the lack of income isn't the primary concern. I know you currently feel neither heard nor helped, but we'll get there.
The very moment you learn you've lost your job, become a benefits expert. I'm well aware most people don't fully understand the benefits their employers provide them, but your benefits are exactly what provide you long-term stability. Your retirement plan and pension (if you have one) provide financial stability, while your insurance benefits prevent life's cruel whims from making stability a pipe dream. This is especially true if you have a medical condition that makes life and disability insurance prohibitively expensive or even impossible to obtain in the general marketplace.
The average person has no idea how much his or her employer subsidizes health care premiums. If you're in a position to negotiate your exit and the extension of coverage, and you have regular medical needs, make insurance a priority.
Before we get to income, which is where I know your mind is, we should touch on panic. My telling you not to panic isn't exactly helpful. No one is going to hear that advice and think, "Thank God Peter Nicholas Dunn told me not to panic." The truth is, some people need to turn down their intensity as they react to adversity, while others need to crank it up. Being too calm and collected might not provide you the urgency required to solve such a harrowing problem. Find the right mix between taking your time and acting quickly.
There's no doubt that the sudden disappearance of income requires triage. And as much as this next piece of advice burns, it will make all the difference: Go right to your bank statement. I'm well aware scrutinizing your spending and bills immediately upon learning about the loss of your income is akin to stepping on a scale moments after consuming your Thanksgiving feast, but you need to quantify the stakes. Too often, people let emotion dictate the magnitude of their reaction.
After taking into account any available severance, and simultaneously filing for unemployment benefits, downsize your lifestyle. I understand your urge might be to operate "business as usual" and keep your lifestyle the same so you don't experience unnecessary stress, but this is necessary stress.
If an earth-shaking moment like unemployment isn't enough to reset your consumer decisions, what is? Re-evaluate your expenses and make incredibly tough decisions. This requires both courage and humility. But it pays off when you increase your chances at short-term stability and lay the groundwork for a new, healthier definition of success once you show up on the first day of work at your new gig.
Finally, don't look for your retirement account to save the day. Leave it alone, and focus on your bank statement.•
__________
Dunn is CEO of Your Money Line powered by Pete the Planner, an employee-benefit organization focused on solving employees' financial challenges. Email your financial questions to askpete@petetheplanner.com.
Please enable JavaScript to view this content.