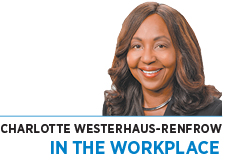 When it comes to the workplace, one stark reality of the COVID-19 pandemic is clear and unmistakable: Employers across the country are requiring hundreds of thousands, perhaps millions, of employees to work from home.
Remote work is not new. Gallup data indicates that, before the onset of the coronavirus pandemic, 31% of employees spent 80% of their time working remotely from home and/or another location. This trend will exponentially increase with COVID-19. Remote work for many employees is the new normal. Of course, most employees don't have the luxury of working from home. According to the U.S. Bureau of Labor Statistics, only 29% of Americans' jobs allow them to work from home.
But for those who can have employees work from home, some companies and organizations have been caught flat-footed in their attempts to quickly train newly minted remote employees on the latest and most relevant computer skills, including video technology services. In addition, many workers lack access to and/or are unable to use the requisite technology to do their jobs.
Hiten Shah, an entrepreneur and adviser to remote-work companies, told The Atlantic, "Right now, remote work isn't working for most companies … that's because we spent the last 120 years learning how people can be productive in an office."
Many supervisors are accustomed to the management style of, "What I see is what I get," and don't know how to hold remote workers accountable. As a result, since managers cannot see employees, they fear their staffs are frittering away hours every day when they should be getting things done. Moreover, even when employees are extraordinarily conscientious in getting their jobs done, managers might not know how to adequately evaluate remote employee performance.
There is, however, a proverbial silver lining. Numerous studies have found that remote workers are more productive, less distracted, tend to be happier and less stressed than their on-site or in-office workers. Here are some practices that can enhance and help maintain employee efficiency and success in the workplace:
◗ Communicate, communicate and communicate
A 2020 State of Remote Work survey conducted by Buffer and AngelList found the biggest struggle with working remotely was collaboration and communication. To thwart this dilemma, managers should use videoconferencing technologies instead of just phone calls to stay in touch.
In a study conducted by Forbes Insights involving more than 300 executives, researchers found the majority agreed "videoconferencing significantly improves the quality of communication" and "videoconferencing also improves the degree of understanding."
Research published in the Harvard Business Review found the most successful managers with remote workers "are good listeners, communicate trust and respect, inquire about workload and progress without micromanaging, and err on the side of overcommunicating."
◗ Set clear expectations
In general, a common component that weakens employee engagement is unclear expectations.
A May 2016 Forbes article featured this useful advice from Victor Lipman: "If expectations are completely clear, and preferably mutually agreed-upon, it helps to bring the entire remote working arrangement into clearer focus." Setting expectations and assigning clear-cut tasks are motivators for remote workers.
◗ Enhance engagement
Let's be honest. Some managers—and even fellow employees—don't trust remote workers to get their jobs done outside the four walls of the office.
To be fair, working at home requires extraordinary discipline and new habits to maintain a constant level of optimal performance. In order to boost engagement and foster new and productive work habits, it's a good idea to keep in touch with remote workers.
Frequently check in to see how remote workers are feeling about their work. Are they overwhelmed? Need help with work or have any questions? Need assistance with home, personal or family issues? At the same time—maintain that balance. Don't micromanage, especially if employees are consistently getting work done.
◗ Diminish loneliness
Another finding from the 2020 State of Remote Work survey is that remote workers struggle with loneliness. Although spending significant time away from co-workers is not the only cause of loneliness, it can be a significant contributor.
Even before COVID-19, mental health experts identified loneliness in the United States as a "dangerous and growing epidemic." This trend of social isolation will surely increase.
Stay cognizant of this and check in with employees on those videoconferencing tools to bring the team together. To diminish loneliness, have a "virtual-in-office" day when all employees are encouraged to participate. Set an hour where your video screens will be on and you can chat or check in. Small details like this can keep loneliness at bay—or at least work to alleviate it.
These are unprecedented times. Managers and leaders are in a new position to encourage remote workers and to support them through uncertainty.•
__________
Westerhaus-Renfrow is clinical assistant professor of business law and management at Indiana University Kelley School of Business at IUPUI.
Please enable JavaScript to view this content.