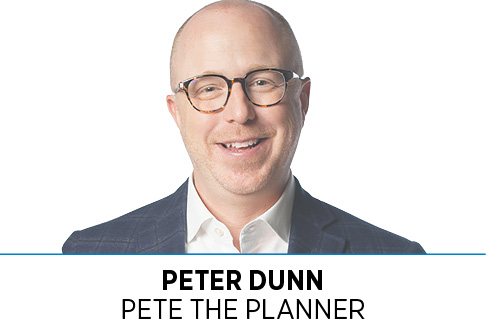 "You see, I was a child of the Depression," an elderly relative once shared with me. "We had to make do with what we had, and nothing more," they continued with a seriousness that sounded both respectful of their former reality and still slightly fearful. The more I learned about this person, the more I deeply understood how much the Great Depression affected nearly every aspect of their life.
Is that what's in the cards for you and me as it relates to COVID-19, and more specifically the economy it's left in shambles? I think so. And if you give me a moment to explain, I kinda hope so, too.
No, I'm not a sadist. Instead, I'm someone who appreciates the sensibility of the Greatest Generation. They were pragmatic, they were tested, and they were stable. Their stability grew out of adversity, which is exactly the opportunity in front of all of us right now.
Fortunately, or unfortunately—I haven't decided which one yet—I've been on the front lines witnessing consumer and personal finance decisions for roughly 20 years. Collectively, our financial sensibility has been heading in the wrong direction during this entire time. I could certainly write a book as to why, and I just might, but the consequences of our imprudence will be long-lasting.
Fear and greed have always been the bumpers guiding our financial decisions, but greed has had an unprecedented run. It looks like fear will now have its say, just as it did after the Great Depression. The impact could mean less accumulation of things and more accumulation of money. We might stop constantly upgrading all the things in our homes, and even our homes, too, although the current housing market isn't exactly supporting my hypothesis.
My grandparents had one house in which they raised their kids, and then their grandkids. As one of their grandkids, I've had three houses, and I'm not old enough to have grandkids. My grandparents' home was just called a home. My homes have been called a starter home, a transition home, and a family home. And if I follow the pattern, I'll have an empty-nester home or a forever home at some point, too. Meanwhile, my grandma still lives in the same house.
My grandparents vacationed when it was prudent and didn't when it wasn't. Today? Vacations have become something resembling a right. What's odd is, my grandparents made a series of seemingly frugal decisions, in spite of having three distinct income streams at retirement (pension, Social Security, and personal assets). You and I, on the other hand, make our consumer and personal finance decisions in spite of having just one and a half(ish) income streams at retirement (what's left of Social Security, and personal assets).
That math doesn't work. Yet, we've chosen to ignore it, because we lack the sensibility to accept it. And here's the thing with math—it doesn't really care if you ignore it. It will just simply leave you behind.
The Great Depression scared the pants off the Greatest Generation. In order to cope with that, they began to value, then strive for, stability. This didn't make them cowards or worrywarts. Instead, it was the catalyst (along with their service during World War II) to being considered the Greatest Generation.
The pandemic is not over yet, nor is the economic fallout, but I do believe Americans' financial sensibility could conceivably shift in a healthier direction. A few factors give me this sense, and a few realties make it more difficult. The recent "nesting" trend, which has Americans spending money on making their homes more livable, could theoretically cut down on the number of houses people own in their lifetime. There are also reports of discretionary spending taking a dive, although I'm not sure that's voluntary.
We also are facing some challenges the Greatest Generation did not. For instance, health care costs are still increasing at an astronomical clip, and the wealth gap is growing faster than the popularity of video calls.
I'm not asking you to pull yourself up by the bootstraps. That tired classist trope has sailed. Rather, I'm suggesting you leverage your freshly found fear of instability and use it to take another look at the short- and long-term math. That's what the Greatest Generation did. The unthinkable happened, they lived their lives with the knowledge that it could happen again, and they knew they'd be prepared if it ever did.
I want that. I want that for you, and I want that for me.
The Great Depression was a horrible time for our country, but something good came from it. I'm simply holding out hope that something good will come from what we're all experiencing right now, and I'm hoping it's our newfound sensibility.•
__________
Dunn is CEO of Your Money Line powered by Pete the Planner, an employee-benefit organization focused on solving employees' financial challenges. Email your financial questions to askpete@petetheplanner.com.
Please enable JavaScript to view this content.