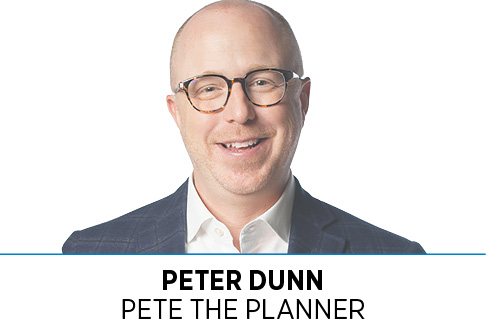 Dear Pete,
I don't know whether these thoughts are occurring to me due to all the time I'm taking off of work over the holidays, but I'm seriously considering retiring sooner rather than later. I'm about 80% sure I can make it work, but I'm not sure that justifies retiring. I'm tired of working and I just want to be done. Before I put in my retirement notice, how do I know I can actually do this?
–Richard, Indianapolis
Our entire financial lives, we guess. Sometimes our guesses work out well, and sometimes they don't. You could argue that your entire financial life has been a big 40-plus-year exercise in trial and error. You've learned what you're good at, what you're bad at and what scenarios tend to be high-risk given your personality and weaknesses. And while pushing the limits of housing, transportation and vacation affordability has been exciting, guessing about your ability to successfully retire isn't something you should do.
First and foremost, anyone considering retirement should sit down and talk to a licensed financial planner. They will help do a 30,000-foot flyover to see whether it's even possible for you to land this plane right now. Your age is certainly a big factor, and depending on what it is, it might allow or restrict you from accessing various bits of money and government programs such as Social Security retirement and Medicare.
Important ages, as they relate to retirement, include 55, 59-1/2, 62, 65, 67 and 70, to name a few. Each of these ages means something quite significant to your ability to retire. You wouldn't be alone if you navigated these ages and their various implications poorly. Your financial planner will make sure you aren't inadvertently or foolishly making a decision ignorant
of an age milestone.
Once you've had this discussion with your financial planner and she's able to confirm the viability of your retirement, on paper, it's time for one last game of trial and error. However, this time around, we're going to lower the stakes by installing a giant safety net.
You need to practice being retired.
And, no, I don't mean you should start eating dinner at 4:30 p.m.—not that there's anything wrong with that. You need to take the projected retirement income your financial planner calculates for you and live on it for three months, before actually retiring.
This entire concept was the subject of my book "Mock Retirement," which was published in 2013.
The goal of your mock retirement is to verify that you can actually survive on your projected retirement income. I came up with the idea when I was a financial planner because too many of my clients were assuming they'd be willing to change pesky little behavior challenges once they retired, but soon realized how difficult it was to change habits they'd developed over years, if not decades. The result was spending way too much money during the early years of retirement, which, as you might imagine,
isn't reversible.
Richard, you can avoid regret and heartache by restricting your spending to your projected retirement income for three months. If, during these 90 days, you're able to live the life you want to live for the next few decades, without cheating the exercise, then you should feel quite confident your retirement plan will work. If, however, during your mock retirement, you are struggling to live the life you intend
to live in retirement, take a long look
in the mirror.
You can't assume all your financial blemishes will get fixed simply because you flipped the retirement switch. If your mock retirement fails, your real one will too. Use the mock retirement to identify problems that need to be addressed before you retire for real. Fix what needs fixing, then do
another mock retirement.
Under no circumstance would I recommend retiring without first proving it will work, via a mock retirement, Richard. Once your financial planner signs off on your plan and you successfully navigate a mock retirement, then you can seriously consider putting in your retirement notice.
One last note: If your financial planner indicates doubt in your plan, don't fight her. She knows what she's talking about. I've seen way too many people refuse financial live-saving guidance because of hurt feelings.
Happy retirement, Richard. Well, when it's time.•
Dunn is CEO of Your Money Line powered by Pete the Planner, an employee-benefit organization focused on solving employees' financial challenges. Email your financial questions to askpete@petetheplanner.com.
Please enable JavaScript to view this content.