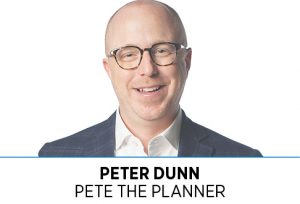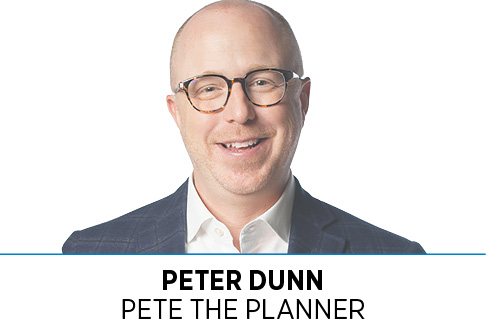 I stared incredulously as the details started to flow. It was the most extreme case of false (financial) confidence I had ever witnessed, and the genesis of the resolution was painfully playing out right in front of my eyes in a 10-foot-by-10-foot conference room. Regret, desperation and sadness hung in the air.
"Why would all these people let me make these financial decisions if they were so bad?" Recalling the particulars feels almost punitive. The guy had a mortgage he couldn't objectively afford, two cars he couldn't objectively afford, six figures in credit card debt, and a 401(k) loan big enough to buy another car he couldn't objectively afford. This was some 10 years ago, and the thought of the conversation still makes me sad.
His painful question was a fair one, though, and frankly, a somewhat reasonable conclusion.
You've got to wonder: What is the basis for financial confidence, and how can it lead you astray? I'm suggesting people's financial success can be impacted by what they choose to place their confidence in. And that's explicitly why false financial confidence vicariously terrifies me. What I've learned is that it's frequently rooted in denial, ignorance and delusion.
As a brief reminder, confidence in your actual level of financial stability is what we're really talking about here. You either have more financial stability than you do confidence, you have the proper amount of confidence in your stability, or you have too much confidence in your actual financial stability. Today we're focusing on overconfidence.
Please allow me to shine a bright light on how and why you might find yourself overconfident.
Without a doubt, income is the most common lever of financial confidence, and there are various ways people leverage their income to justify spending decisions. "I make $XXX,XXX; I think I can afford this $120 sweater without creating a problem" is a familiar refrain. Some version of this justification is often thought about or even spoken aloud. Another version of this idea is measuring your income against an anchor point and then finding confidence in that comparison. Maybe you're comparing your income to that of your neighbor, co-worker, sister or even your father. That comparison can be enough to fill you with confidence.
Permission-based confidence can also be a problem. The finance department at the car dealership and the mortgage broker are not fiduciaries. If they indicate you're in a stable enough position to make a particular payment, you should not feel a ping of confidence in your actual financial stability. Their risk tolerance has very little to do with your actual financial stability. And just because American Express gave you a $45,000 credit line doesn't mean you have the actual stability to withstand $45,000 worth of debt.
This is a tough concept to get your head around. If a multibillion-dollar organization thinks you can afford to take on $45,000 worth of debt, why wouldn't you believe them?
Let's get uncomfortable.
The most complex lever in financial overconfidence is what was modeled for you in your childhood and adolescence. If you were the beneficiary of your parents' stability, it's quite possible you appropriated their confidence. And depending on your parents' intentionality and your own comprehension, it's entirely possible you never fully understood the actual financial stability that supported that confidence.
As I'm in the midst of raising a 13- and 10-year-old, I think about this frequently. I'd much rather them take the recipe for stability with them than the confidence they have in a lifestyle they had nothing to do with.
The final element worth exploring is the general faith you place in your ability to problem-solve. "Don't worry; we'll figure it out" is built more in faith and confidence than in actual financial stability. You can MacGyver through financial problems in your 20s, 30s and 40s, but when you start facing systemic financial challenges in your 50s and 60s, confidence ain't gonna do it.
The best way to suss out an overconfidence problem is to ask incredibly vulnerable questions about your financial life of someone—most likely a financial adviser—you trust. If this exercise is fun, you're doing it wrong. In fact, the conversation should feel like it's on the verge of taboo.
Plain and simple, what gives you financial confidence? Honestly, I'd love to know. Email your answers to askpete@petetheplanner.com, and let's see where we all land.•
__________
Dunn is CEO of Your Money Line powered by Pete the Planner, an employee-benefit organization focused on solving employees' financial challenges.
Please enable JavaScript to view this content.