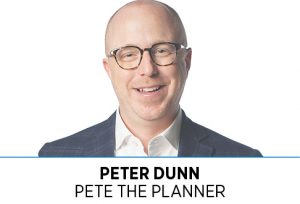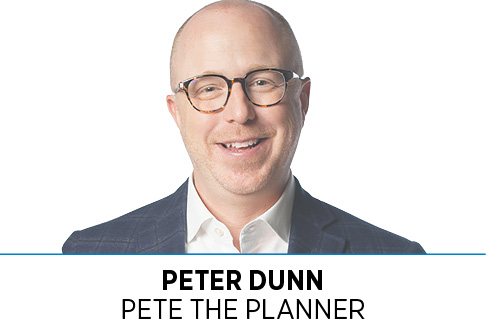 Dear Pete,
My husband and I realized we may have a weird little conundrum. We got into a zone in our early and mid-50s in which we lived frugally in order to secure a sustainable retirement. Now we're retired, and we're afraid we're squandering some very active and healthy years due to the frugal habits we created leading up to retirement.
In other words, we'd like to loosen the constraints a bit and enjoy our retirement, but we don't know where to start, especially given the constraints of the pandemic. Have you ever dealt with something like this before?
—Pam, Zionsville
Absolutely. And I agree it's a weird problem, but it's a problem, nonetheless.
It's important you adopt a simple mantra that will lead to a better understanding of both your concern and your attempt to resolve it. A less-than-ideal situation is worth addressing if it bothers you, no matter whether it's a good problem to have or a bad problem to have.
The fact is, financially stable people have different challenges than financially unstable people do, and there's nothing shameful or guilt-inducing about that. You're not disrespecting someone who is struggling by addressing your own challenges. I've found it's much more difficult for people to make progress when they feel the urge to martyr their feelings for no particular reason.
Technically, what happened was, you decreased your lifestyle in order to ensure a particular outcome, you achieved that outcome, and now you haven't given yourself permission to enjoy the fruits of your labor. Like you and I agree, it's kind of a weird problem. Yet, nothing's gone wrong … yet.
Here's where people in your situation turn a good problem into a bad problem. They open up their purse to spend money on things or experiences that don't bring them joy. I'll give you a personal example. A vehicle could never bring me joy, so I don't allocate a great deal of money toward transportation. If I had extra money to blow, and I chose to buy a very expensive car, it wouldn't bring me an ounce more joy. Therefore, I'd shy away from that type of decision.
There are people out there who want the best of everything, regardless of whether that everything brings them joy, simply because they have the money to do it. That's a bad idea because it doesn't increase their joy, nor satisfaction. You've expressed your desire to increase satisfaction. So do it. But don't waste your time, and money, on expenditures that won't provide the satisfaction you seek.
Tactically, it's worth evaluating what type of additional spending will bring you what you're looking for. First, is there a category of spending you eliminated in your mission to create stability that you've always sort of missed? Maybe this is spending more liberally at the grocery store or the wine shop. Maybe it's attending more concerts or local theater performances. Next, determine whether there's a whole new category of spending that might add value to your life. This could be anything from charitable giving to golf lessons. This allows you to experience new things without over-committing dollars.
You're likely wondering where a big-ticket item comes into play. You know, a two-month trip to Europe, a recreational vehicle, a kitchen remodel or a lake house.
The key to evaluating the need for big purchases requires two distinct exercises. First, have your financial adviser re-run your financial plan, minus the purchase price, to see if the cost would compromise your stability. Then you need to realistically acknowledge whether that purchase would create any other burdens as you continue to age. Too often, I see people make 20-year purchase decisions when there's not 20 years' worth of utility to have.
All things considered, this is why I believe spending money on experiences is your best bet. Take the family on a big trip, dine out (or curbside) more, or buy season tickets for the Pacers or Indiana Repertory Theatre. People think a big-ticket purchase will feel better, and feel better longer, than it actually does.
And at the risk of sounding like I'm auditioning to write greeting cards, life is not about what you acquire; it's about what you experience. You've already acquired a sustainable amount of money; now use it to experience more life.•
__________
Dunn is CEO of Your Money Line powered by Pete the Planner, an employee-benefit organization focused on solving employees' financial challenges. Email your financial questions to askpete@petetheplanner.com.
Please enable JavaScript to view this content.