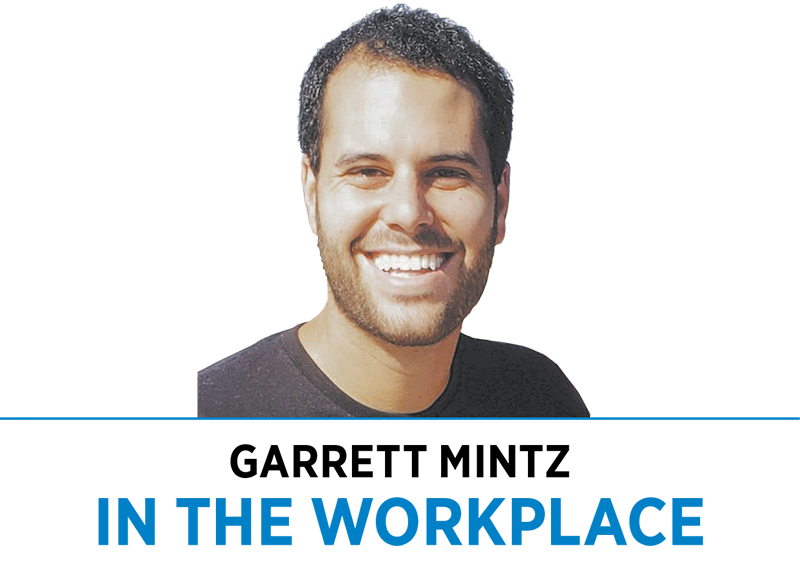 As a business leader, you must constantly set new goals and work toward accomplishing your current goals. Those goals need to be big enough to ensure consistent growth while remaining tangible, realistic and achievable.
But managing how your team goes about accomplishing those goals requires you to be flexible and open to suggestions and improvements—or risk falling behind.
Oftentimes, your team is working toward accomplishing an aspirational, quantifiable goal—for example, reaching $1 million in annual revenue. There are many ways to accomplish that goal, and it might be tempting to remain on your current path to get there.
But sometimes, the plans that got you where you are now are not the plans that will lead you to your ultimate goal. Let's take that $1 million revenue goal. If your sales are growing 10% month-over-month, it looks like you are well on your way.
But you might be missing crucial factors. You might not notice until it's too late that your product isn't high-enough quality to retain those clients, which is causing you to lose 20% of clients after three months. You are essentially pouring water into a leaky bucket.
The cost to make the quality adjustments might be expensive, but the leaky bucket will make achieving your $1 million goal harder (if not impossible) and make the next important milestone even more difficult to achieve.
Let's look at the example of Pixar Animation Studios and "Toy Story 2."
Pixar was a young and quickly growing company at the time it was making "Toy Story 2" and it hadn't yet established the type of quality procedures necessary for making consistently high-quality films. Like most startups, Pixar was flying by the seat of its pants.
Therefore, the production of the much-anticipated sequel was not nearly as smooth as the studio's first two movies: "A Bug's Life" and the original "Toy Story." In fact, "Toy Story 2" almost got the ax—twice!
Pixar was making "A Bug's Life" and "Toy Story 2" at the same time, so it had to split its teams to focus on the projects and hire an outside film director to direct "Toy Story 2."
The Pixar team was so focused on releasing "A Bug's Life" that it essentially gave free rein to this new director. By the time "Toy Story 2" was ready for a final review, Pixar encountered a huge problem: The movie just wasn't very good. It simply wasn't emotionally gripping or well put together.
The short-term risk of releasing it in that form was losing the millions of dollars spent producing the film. But the long-term risk was a far bigger deal—losing Walt Disney Co. as a financial and commercial partner.
So, Pixar decided to pivot. It scrapped the entire first draft of the movie (losing millions of dollars) and started over.
In the second go-around, production was going well: great story, great characters, great emotion. But then a technical glitch nearly destroyed the movie—literally. The developers at Pixar were working on improving some small visual features and that involved writing over existing code. But a developer entered an incorrect command that started deleting every file it encountered.
Fortunately, Pixar had a lifeline. One of its employees who was pregnant was working from home, and every week, she backed up the entire movie on her home hard drive. Developers dashed to her house to find a backup. It was all there!
The movie released to great success and laid the groundwork for Pixar to create "Monsters Inc.," "The Incredibles," "Finding Nemo" and so many other movies that became instant classics.
It's an example of why focusing on quality matters.
Pixar had an original goal: Make two movies with Disney. But it wanted more. It could have stuck to the original version of "Toy Story 2," but that could have led to lost business and opportunities down the line (the equivalent of a leaky bucket).
Instead, Pixar executives realized they needed to refocus. They created what they call the Brain Trust, a quality-control team that meets with directors weekly to ensure that the movies they are directing are on track and high-quality.
They also implemented technical systems that ensured work was backed up—and that the backups are backed up.
Pixar could have released a subpar "Toy Story 2." But that would not have kept the company on the quality path needed to sustain the success of its business for years to come.
The point: Having goals is a great first step. But to maintain your success, you are going to need to be vulnerable enough to acknowledge that what you are doing now isn't perfect and will need to be improved. Knowing when and how to adjust and pivot is critical to your success as a leader and as a company.•
__________
Mintz is founder of Ambition in Motion, a Bloomington-based firm that helps companies increase employee engagement and collaboration by implementing corporate mentor programs.
Please enable JavaScript to view this content.