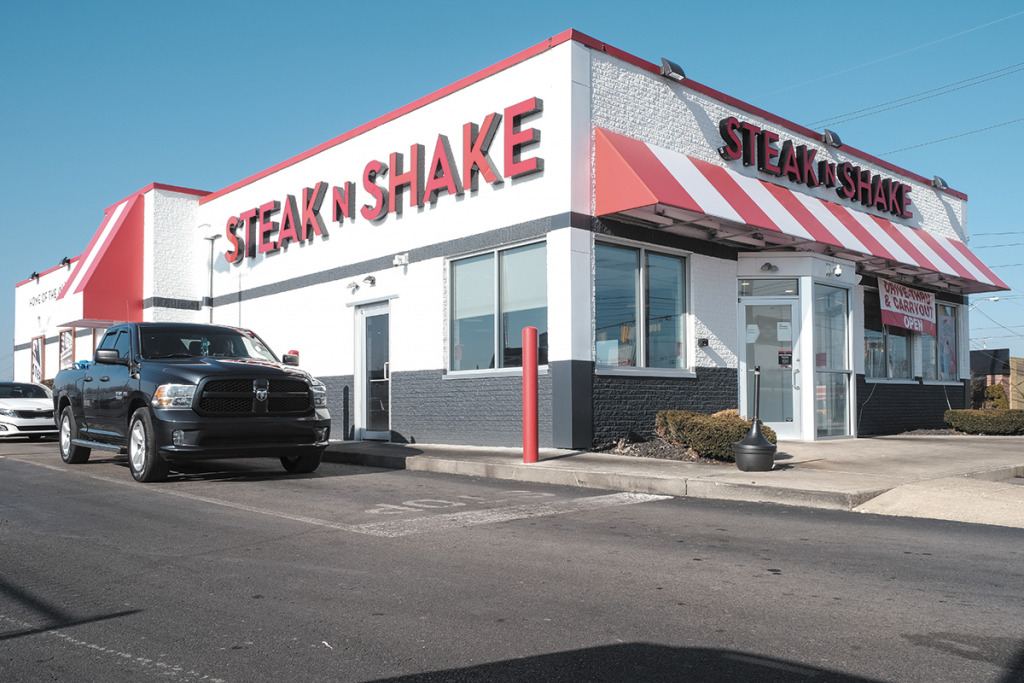 Now that COVID-19 is lifting, Indianapolis-based Steak n Shake is beginning to reopen its dining rooms, most of which have been shuttered since the pandemic hit in March 2020.
The company disclosed the reopening plans in its first-quarter financial report filed Friday with the Securities and Exchange Commission. But if you are expecting the in-restaurant dining experience to be anything like it used to be, you are in for a big surprise.
The chain, which already had announced it would reduce costs by switching from table service to counter service, now says it will reduce expenses further through "a self-service model."
Sardar Biglari—CEO of San Antonio-based Biglari Holdings, parent of Steak n Shake—foreshadowed the changes in his annual shareholder letter released in late February.
"We intend to equip units with advanced self-service. What will be most evident to our returning patrons is that instead of ordering at the table, or even at a counter with an attendant, our guests will now initiate their transaction at a kiosk," Biglari wrote. "We are embracing efficiency and transitioning the service model to empower our guests to place and pick up their own orders."
Steak n Shake has fought back to profitability during the pandemic by drastically cutting expenses. But the moves also have drastically cut sales.
In the first quarter of 2021, Steak n Shake earned $5.4 million on revenue of $68.3 million. That compares with a loss of $6.6 million on revenue of $111.1 million in the same quarter a year earlier.
Steak n Shake returned to profitability in the final quarter of 2020, earning $7.5 million. In the first three quarters of last year, it had lost $12.1 million.
Steak n Shake has 253 company-owned restaurants, 50 of which were temporarily closed as of March 31. It has 108 locations run by single-store "franchise partners" and 189 locations run by traditional franchisees.
The chain in February said it had unshackled itself from stifling debt, paying off the remainder of a $220 million loan that was set to come due March 19. In a March press release, Steak n Shake declared it now is "debt-free, making Steak n Shake one of the strongest companies in the restaurant industry."
But later that month, Steak n Shake's lenders sued the company, contending it still owes more than $8.5 million in fees and interest on the loan.
Steak n Shake has not responded to the suit, and Biglari Holdings did not respond to a request for comment from IBJ.
In his shareholder letter, Biglari suggested more changes are in the offing for Steak n Shake, which was founded in Normal, Illinois, in 1934 and moved its headquarters to Indianapolis in the 1970s.
"Steak n Shake is in an era of radical transformation," he wrote.
He said the conversion to self-service and related dining-room remodelings will cost $100,000 to $200,000 per restaurant but will bolster the chain's profitability long term.
Please enable JavaScript to view this content.