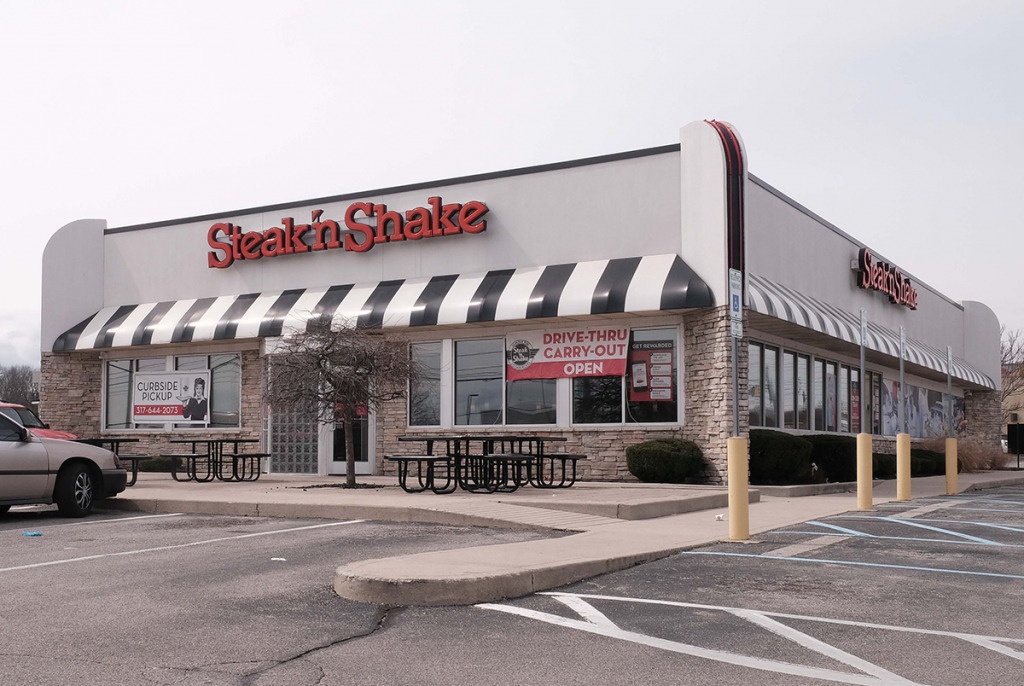 Steak n Shake's lenders have filed a federal lawsuit against the company, saying the Indianapolis-based burger chain still owes more than $8.5 million in fees and interest on a $220 million loan the company had said it paid off in February.
The chain, which owns or franchises more than 500 restaurants, declared in a March 9 press release that it now is "debt-free, making Steak n Shake one of the strongest companies in the restaurant industry."
But 15 days later, in a lawsuit filed in federal court in New York City, Wilmington Trust, which represents the lenders, took issue with that characterization.
"Contrary to Steak n Shake's position, Steak n Shake is not 'debt-free' and the credit facility has not been 'retired' because there are millions of dollars in 'obligations' that Steak n Shake still owes," according to the 20-page lawsuit.
Wilmington argues that Steak n Shake n Shake had violated various terms of the credit agreement starting as far back as December 2018. Doing so, according to the suit, triggered language in the agreement causing the interest rate to increase and requiring Steak n Shake to pay Wilmington's costs and expenses.
The suit says Steak n Shake owes $4.8 million in additional interest, as well as $3.7 million to cover Wilmington's costs and expenses.
San Antonio-based Biglari Holdings, Steak n Shake's parent, has not filed a response to the suit. A message left by IBJ at Biglari Holdings headquarters was not returned.
The early weeks of 2021 were drenched with drama for Steak n Shake, as observers speculated the company, which has suffered years of struggles and lost a combined $29 million in 2018 and 2019, would land in bankruptcy.
The company borrowed the $220 million in 2014, when it was riding high. It said it whittled the balance to $153 million as of Sept. 30 of last year, in part by buying back debt at a discount from lenders jittery that they would not be paid in full.
Steak n Shake had said that its parent company, Biglari Holdings, had no plans to back the debt—a position that gave the restaurant company leverage to strike those discounted-debt deals. But in the end, Biglari Holdings did step in with cash to rescue Steak n Shake, just weeks before the March 19 deadline to pay off the loan balance.
After making the payment, Steak n Shake sued Fortress Investment Group, which had bought up most of Steak n Shake's debt and tried to use that position to take control of Steak n Shake.
The suit alleged that Fortress obtained confidential financial information about Steak n Shake in mid-2020 during negotiations on potential real estate deals and then misused that knowledge when it became the largest lender.
"This scheme has cost Steak 'n Shake millions of dollars and countless hours of management attention at a critical time," the complaint said. "Fortress must be held to account for its breach, and for its bad faith conduct."
However, Steak n Shake dismissed the suit April 2. The filing does not say why.
Please enable JavaScript to view this content.