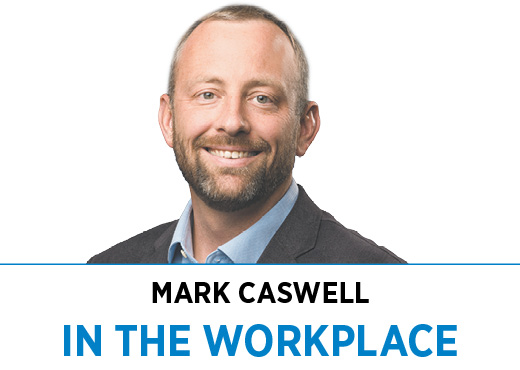 Burnout continues to run rampant in our workforces. A Microsoft survey of 20,000 global workers found that about half of all employees and managers report feeling burned out. Microsoft's chief people officer even went so far as to call this moment a "global human energy crisis."
Clearly, we're still struggling to live and work in a sustainable way.
The concept of "work-life balance" might be partly to blame.
The problem
The language we use shapes how we see the world. The problem with "work-life balance" is inherent in the phrase. The word "balance" implies opposing forces. One force acts in opposition to the other. In a sense, they are enemies. When we believe "work" and "life" to be opposing forces, or enemies, we naturally arrive at a set of conclusions that are pretty toxic: "Work" is negative and in opposition to "life." This mindset colors our entire perspective—work becomes something we must tolerate and avoid in order to enjoy and maximize life.
A better way forward
I prefer the phrase "work-life congruence" because it puts "life" and "work" on the same team instead of pitting them against each other. Unlike "balance," "congruence" implies compatibility and harmony.
If we approach work with the assumption that it offers us something good that fits into our lives in a positive way, we can build our relationship to work in a much healthier way. We can recognize that work itself can be fulfilling and that all the other things we love to do are unlikely to be possible without work.
For example, I was once told that work is fundamentally about creation. As creative beings, we are most fulfilled when we are creating order from chaos, in whatever way that means to us. In fact, we are some of the only creatures in the universe that can. In a sense, it is our purpose. After internalizing this, I started to see the problems and frustrations at work in a different light—as part of my purpose, rather than something toxic to be avoided. I still have my frustrating days, but that bigger picture is helpful.
"Congruence" also offers us flexibility to experience seasons in work and life. In certain seasons, we will focus heavily on work, while other seasons we'll focus more on other aspects of life. If we think of work and life as congruent forces, working and flexing together, it gives us the freedom to flow between them with confidence. Being OK putting in a heavy effort at work for a period but also being comfortable (and not feeling guilty) backing off for a bit.
In the process of selling our company in 2019, a few of us on the executive team were putting in a lot of extra effort. In fact, it was 120 hours a week for about four months straight. That was hard and stressful but also incredibly fun. We learned more than we ever could about our business, outside capital and enterprise valuation.
However, the biggest challenge was when it ended. Once the deal closed, I should have felt fine going back to normal, but I didn't. I inherently assumed I had to keep up the pace. It was a good friend at work who reminded me that it was time for a different season, one in which I focused on my family, my health and my hobbies. That transition made all the difference.
How to get there
◗ Embrace congruent thinking. The phrase "work-life congruence" is useful because it helps us think about how we spend our time in a different light.
We see the world through the lens of our mindset. If we're operating from the perspective that work is inherently negative, our relationship with work will evolve from a negative place. But if we approach work and life from the posture that both can be fulfilling forces for good, suddenly our perspective shifts to one of gratitude and abundance. Changing your mindset is half the battle.
◗ Write out a plan. It won't be perfect, but it's helpful to write out what a congruent life could look like. What do you love about work? What do you love outside of work? How do the two support each other? Where do they have the potential of working in opposition? What boundaries and rules do you need to establish to keep them congruent? What input do your family, friends and co-workers have?
◗ Honor your seasons. Everything is temporary. Seasons—both stressful and joyful—end. Approaching our work and lives from a place of congruence gives us permission to simply be in what is. Freedom is found in accepting the inevitability of seasons. But it also takes courage to embrace this flexibility. Open space and time can feel uncomfortable, just as hard seasons at work can be stressful. But congruence allows for and celebrates this, knowing nothing lasts forever.
The pressure we put on ourselves to "balance" life and work often prevents us from enjoying life and work in equal measure. But coming from a place of congruence, we can find harmony, acceptance and freedom in whatever season we find ourselves.•
__________
Caswell is CEO of Resultant, an independent technology, data analytics and management consulting firm based in Indianapolis.
Please enable JavaScript to view this content.