Danny Milisavljevic cemented his place in astronomy history as an undergrad, but he now can make a much more profound contribution as the leader of a group of 40 scientists studying a nearby star that went supernova.
Milisavljevic, 42, an assistant professor of physics and astronomy at Purdue University, orchestrated a proposal for the James Webb Space Telescope, which launched in late December as the high-powered successor to the legendary Hubble Space Telescope.
His group will scrutinize Cassiopeia A, the remnants of a supernova explosion about 11,000 light years away, to glean a better understanding of the unimaginably violent forces that create the building blocks for life as we know it. He and his collaborators will begin to receive data this summer.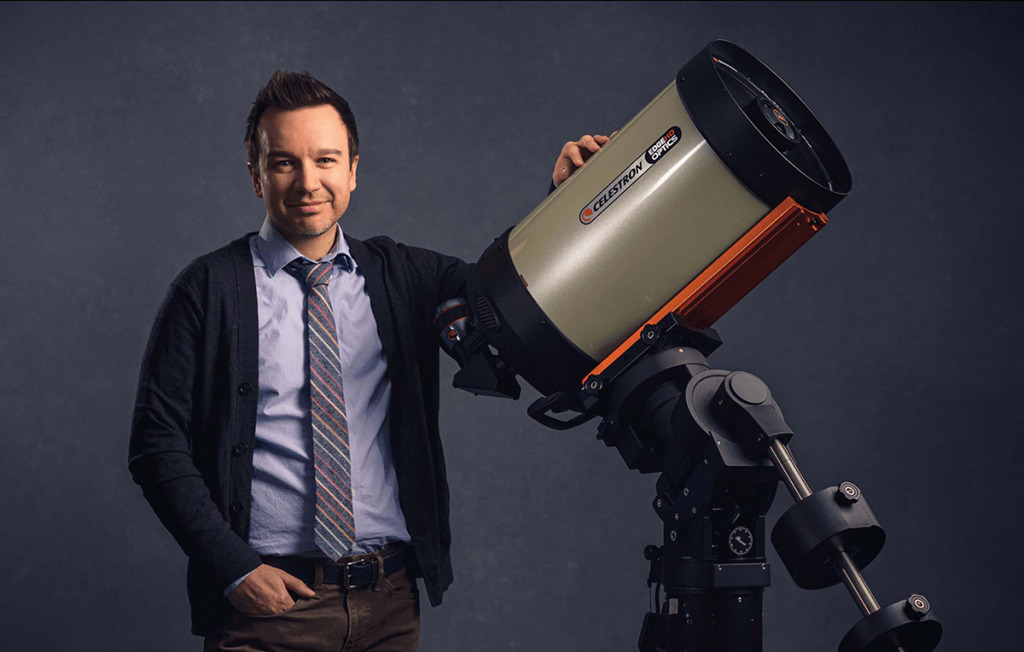 You already have a claim to fame—naming one of Uranus' moons. How did that happen?
When I was an undergrad, I helped a group of scientists find new moons around Uranus and Neptune. I got to name one because I was the first person to discover it in the survey. [The convention for naming Uranus' moons is to use Shakespearean characters.] I named it Ferdinand. I got a BBC stage production of "The Tempest" and I was watching that, and this character, Prince Ferdinand, struck me. He fell in love at first sight. And the etymology of Ferdinand apparently means "bold adventurer ready for travels." And I said, "That's me; I want this."
One of your specialties is stellar evolution. Why?
Supernovae are among the most important processes in our universe. There's one that's happening every second. And the energy associated with one explosion—in one second, it releases about the same energy or more than the sun will release during its entire lifetime. And this drives a lot of the universe's evolution. The galaxy formation, evolution, birth of new stars, and all this raw material that makes life possible. So I think it's terribly important as citizens of the universe that we understand this fundamental process that makes our existence possible.
What are you trying to learn from Cassiopeia A?
We have two big questions. What type of star was there originally before the explosion? And how did the explosion happen? The light from the original explosion would have reached earth around 1680. By now, the stellar debris has cooled to temperatures that will be emitting in the mid infrared wavelength. That's where Webb is sensitive in particular. There'll be certain elements like iron that the explosion made that trace out how the explosion distributed itself. This is a key to unlocking how the explosion proceeded.
Most supernovae are very far away, and the ones that we can observe look like stars. They're unresolved. So if I want to unpack three-dimensional information from an unresolved source, it's almost impossible, or at least it's ambiguous. But by looking at an example in our own back yard, I have absolute confidence that by mapping where the stellar debris is, this is a rare opportunity to get a front-row seat to see a supernova explosion.
Is your involvement in this project good for Purdue?
At the very least, we're gaining attention. And I will say that it's been wonderful—I've been contacted by people I haven't heard from in decades, from high school, even elementary school, as my name has been associated with the mission. And, yes, I get to throw in the Purdue name along with that.•
Please enable JavaScript to view this content.