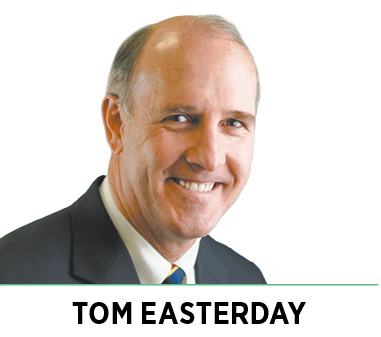 Sustainability is defined in many ways. The EPA says that, "To pursue sustainability is to create and maintain conditions under which humans and nature can exist in productive harmony to support present and future generations." Regardless of the definition you choose, sustainability comes down to being a good environmental steward by reducing your company's negative impact on the environment. And being a good environmental steward is good for business.
Any time you put something into the land, air or water, you create potential risks to your operations—risks of non-compliance with laws and regulations, risks of legal actions and risks to the reputation of your business. These risks, and the uncertainty they create, can be mitigated or avoided by being a good environmental steward.
In addition to helping eliminate risks to your operations, being a good environmental steward has many other benefits to businesses large and small. Having a successful environmental stewardship program can boost employee morale, enhance a company's brand image, promote creativity and innovation among employees, increase community awareness of environmental stewardship and generate cost savings.
Based on my experience at Subaru of Indiana Automotive, I know having a strong environmental stewardship program can be very good for a company's bottom line. At SIA, we generated a net savings of more than $1 million per year from our environmental stewardship activities, due primarily to activities related to achieving zero-landfill status and energy-reduction goals.
SIA began identifying all its waste streams in the process of establishing an environmental management system to achieve ISO 14001 certification. With the ISO 14001 environmental management system in place, SIA set a goal of achieving zero-landfill status. On May 4, 2004, SIA became the first auto manufacturing facility in the United States to become zero-landfill. SIA has put nothing into a landfill since that date. That means, if you stopped for a cup of coffee this morning and threw your cup away, you have put more into a landfill than SIA has in the last 15 years.
SIA was able to achieve and continues to maintain its zero-landfill status by having a strong environmental management system, encouraging and using innovative ideas from its associates, and remaining dedicated to achieving its monthly and annual sustainability goals.
In the United States, 260 million tons of waste is generated each year, including paper, cardboard, plastics, food and many other forms of waste. The average American produces over four pounds of waste per day. Nearly half of that goes into landfills.
Any business can establish an environmental stewardship program. The program should consist of identifying your waste streams, establishing a system for managing your environmental stewardship activities and setting measurable goals.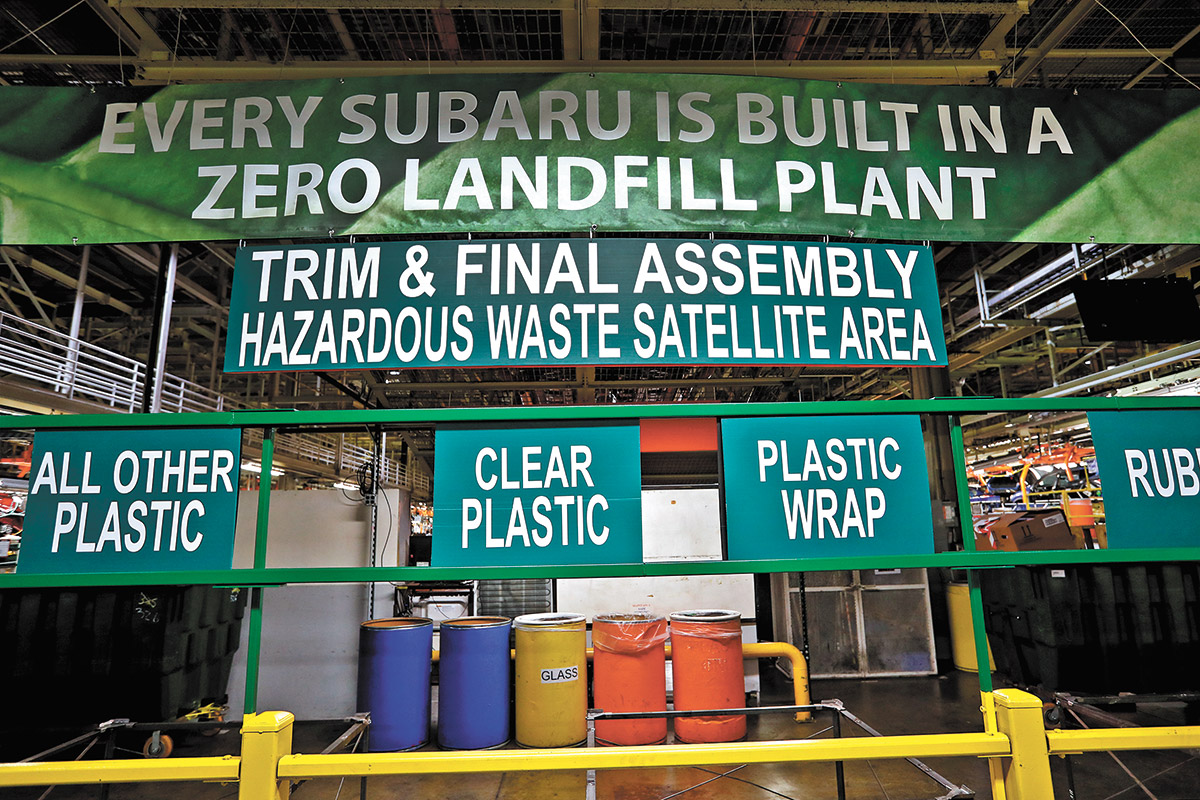 Seeking the creative input of your employees is also essential to a successful environmental stewardship program. Not only do employees generate a number of great ideas, the effort enhances their spirit of teamwork and makes them feel good that their company cares about the environment—and not just the bottom line. To begin your environmental stewardship activities, start with the basics—reduce, reuse and recycle.
Every business should be reducing or eliminating waste, as it generates cost savings, as well as being good for the environment. Going paperless and reducing unnecessary packaging are common forms of eliminating waste.
Possibly the best way to generate a "green dividend" that's good for the environment and reduces your costs is to eliminate wasted energy. There are many ways to reduce energy usage, such as using energy-efficient CFL or LED bulbs, purchasing energy-efficient equipment, powering down computers and office equipment when not in use and making better use of natural lighting.
If a material can't be eliminated, try to reuse it. Many materials can be reused for their original purpose, such as packaging. Supplying employees with reusable water bottles can generate substantial savings over providing bottled water, and it avoids plastic waste.
If a material cannot be reduced or reused, try to recycle it. Recycling should be the last option as it uses more energy and often requires transportation. Although it's the last option, recycling is a great way to capture the "low-hanging fruit" and build enthusiasm for your environmental stewardship program. Placing recycling bins around your office or facility to encourage recycling of paper, plastic bottles, aluminum cans, plastic caps and glass is a visible sign to your employees and customers of your commitment to environmental stewardship.
Not putting anything into the land is only one part of a successful environmental stewardship program. For example, at SIA, many other actions have been taken to significantly reduce what goes into the air and water. SIA now tracks monthly sustainability impact targets such as waste generated, waste discharged (recycled), energy reduction, travel efficiency and the number of continuous improvement ideas ("kaizens") submitted by associates for enhancing biodiversity and reducing air emissions, water usage, waste and energy consumption.
There are several steps companies can take to reduce their environmental impact and abundant sources of information to aid in that effort.
Sustainability is important for preserving our resources and our environment, and it can have many other benefits for business, too. Being a good environmental steward is not only the right thing to do, it's also good for business.•
__________
Easterday is the former senior executive vice president, secretary and chief legal officer at Subaru of Indiana Automotive Inc., which builds four Subaru vehicles at a plant in Lafayette.
Please enable JavaScript to view this content.