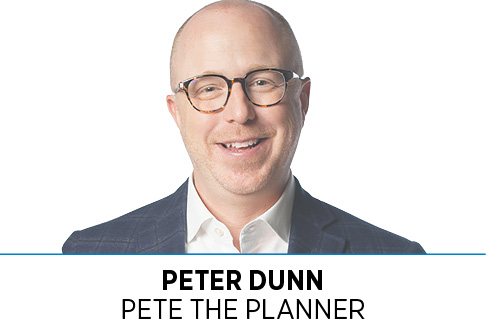 I'm not a great negotiator. Well, I'm a decent negotiator in my professional life, but I'm a hot mess in my personal life. I've read at least two books on negotiating, and I still struggle to leave a negotiation involving my personal finances feeling like I achieved my goal. I know this about myself, but that self-awareness doesn't exactly ease the sting of consistently losing personal negotiations.
Alas, when I awoke last Saturday morning, it was time to see if time had been kind to my skills. So, I went car shopping at 9 a.m. as the dealerships opened—which, under normal market circumstances, isn't enjoyable for me, but factor in the supply-chain problems in the automotive industry, and all leverage was apparently lost.
Before we go much further, please understand that I'm being critical of neither the auto industry nor the salespeople I interacted with. Instead, I'm exploring the raw power of supply, demand and leverage.
If there were a giant supply of automobiles, especially in relation to the demand for them, the leverage would be with the buyer. If there are virtually no vehicles available, and the demand for vehicles exceeds supply, the leverage lies with the dealer, primarily as a means of survival.
The car supply was so low that, the second I started to push back on an expense or some random part of the car-buying process, I was either directly or indirectly told my reluctance would simply leave me without a car, and someone else would happily purchase that particular vehicle without any fuss. All I had to do was to look at the empty showroom, sparse car lot and long line of customers waiting to talk to a salesperson to validate the assertion.
The dealers didn't have to (couldn't) be flexible at all, and I was forced to be flexible if I wanted a vehicle. About a decade ago or so, dealers had to be flexible in order to move cars off their lots. Even the government got involved at one point. Remember Cash For Clunkers? There was a ton of supply and not much demand. The government sweetened the pot by offering incentives to spark demand.
Again, I don't blame the dealers for doing what they have to do to survive, but this weekend was still shocking. It got me thinking about all the various ways we both have all the leverage and no leverage at all, depending on the market at hand.
For instance, prospective college students still have a tremendous amount of leverage when it comes to college choice and cost. The demand for college falls short of the number of seats at colleges across the country. Therefore, colleges are fighting for students' attendance (and dollars). This means prospective students have more choices, and they can potentially secure their number one choice at a better price.
The housing market over the last few years has been quite informative as to the powers of supply and demand. Forget the list price. Above-asking became the norm, but reports suggest that trend is cooling with rising interest rates. If you simply had to make a home purchase in the last couple of years, with no way to delay the purchase for practical reasons, you fell prey to demand. Leverage favors the other side when time constraints get involved.
Your goal should be to make sure your major-purchase timelines are flexible enough that the supply-and-demand factors fall in your favor and don't back you into a suboptimal outcome.
It reminds me of the time my mother basically chased down a delivery truck at Children's Palace to buy my sister and me Cabbage Patch Kids in the early 1980s. The demand was sky-high, the supply was relatively low, and flexibility wasn't exactly an option. In 1983, at a boyish 6 years old, I was gifted the now infamous Rebekah Sue. You get what you get, and you don't throw a fit, I was told.
As the economy continues to swing in the wind, brace yourself for an increasing number of jarring consumer experiences. Do yourself a favor and don't put yourself in a position in which you lose even more flexibility due to timing issues. Too often, we go out into the marketplace at the last second, expecting to have the same experience we've had in the past. Yet the dynamic shift in supply and demand, specifically in the automobile industry, makes for a rough buying experience.•
__________
Dunn is CEO of Your Money Line powered by Pete the Planner, an employee-benefit organization focused on solving employees' financial challenges. Email your financial questions to askpete@petetheplanner.com.
Please enable JavaScript to view this content.