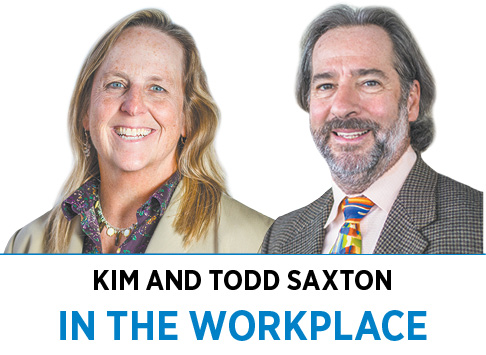 As the Tokyo Olympics wrapped up, we were struck by the way competition and innovation are entangled even in this setting. Yes, we were also trying to figure out if it was 2020 or 2021, but that is a digression.
You might have missed it, buried deep in the multiple channels and time-zone differences, and between swim sets and track runs, but sport climbing made its inaugural appearance in the Olympics this year.
What exactly is sports climbing, you might ask? Surprisingly, many of the Olympic competitors in the event were asking themselves the same question. In fact, not only was sport climbing new to the Olympics, it was a new event envisioned for this Olympics. The challenge featured a mashup of three previously separate types of competitions: speed climbing, bouldering and lead climbing, all of which fall loosely under the umbrella "rock climbing."
Speed climbing typically involves a known course. As the name suggests, fastest is best. Athletes use muscle memory and agility to scale the wall as quickly as possible. It is about repetitive motion and explosive strength. This is akin to business, where we repeat processes over and over, so everyone knows exactly what to do and when. You can almost be on autopilot. That repetition brings productivity gains.
Bouldering, on the other hand, typically involves an unknown course. Adaptation and creativity, as well as athleticism, are required to succeed. Athletes need to be very focused on the "now" of their current handholds and footholds, but they also need to be mindful of the journey several steps ahead and the navigation to complete the course. This is akin to innovation and startups in business. You typically know something about where you are heading, but getting there brings bumps, turns, unexpected challenges and pivots.
Lead climbing is the most like traditional outdoor rock climbing, with the goal of scaling as many holds as possible. It covers a very challenging course that few are expected to summit, but a point is awarded for each hold. In business, this is like managing the quarterly metrics and milestones for well-established organizations. The better the quarterly metrics, the better the performance. Climbers have historically focused either on speed, or bouldering/lead. With this mashup, they had to achieve high performance on all three events. Certainly, the Olympics is not devoid of multisport events. Triathlon, biathlon, the pentathlon (yes, the one with horseback riding on an unknown horse), the decathlon and others all require diverse skill sets and a range of amazing athletic competence. But these events typically existed as multisport before being elevated to Olympic status, and athletes trained as such.
But Saxtons, you might ask, why are you writing about rock climbing at all? Have you invested in a climbing-wall venue? Are you rock-hound enthusiasts? Or just huge parkour nerds? None of the above, although parkour is pretty cool. What drew us to the topic were the interesting parallels of the types of climbing to entrepreneurship and venturing.
Many of us play a role in supporting the next generation of entrepreneurs—whether that's as professors, mentors, investors, incubator/accelerators, government support groups or friends and family members. It is tempting to think of this as an exercise in muscle memory and speed. "Follow this sequence as fast as possible to stay ahead of the market," like speed climbing.
While some might wish otherwise, it is impossible to create a recipe for successful venturing—there is no step-by-step set of moves to scale to success. Successful entrepreneurs follow a journey that is much more like a combination of bouldering and lead. The course changes with every climb. Entrepreneurs must program in pauses and recovery time (as with lead), as well as creativity and balance between the now, next and navigation (like bouldering). Of course, some moments require rapid scaling akin to speed climbing. However, most of the journey requires creativity and adaptability as the entrepreneur navigates uncertainty.
Coming back to the Olympics, Janja Garnbret of Slovenia won the gold medal in women's sport climbing. Japan took both the silver and bronze, with Miho Nonaka and Akiyo Noguchi, respectively. On the men's side, 18-year-old Spaniard Alberto Ginés López won the gold in an upset. Nathaniel Coleman of the United States won silver, and Jakob Schubert of Austria won bronze.
We respect and appreciate the climbers who jumped in and tackled Olympic sport climbing this year. They were true innovators in raising the appeal and visibility of climbing. As you embark on your own innovation journey, remember that following the same path as climbers who preceded you is unlikely to result in success!•
__________
Todd Saxton is associate professor of strategy and entrepreneurship and M. Kim Saxton is clinical professor of marketing at the IU Kelley School of Business at IUPUI. The Saxtons are co-authors of "The Titanic Effect."
Please enable JavaScript to view this content.