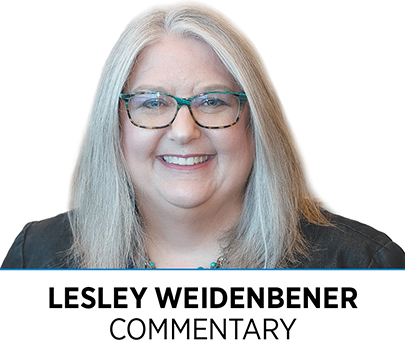 Arguments at the General Assembly—whether driven by policy or personality—are rarely one-sided. In fact, they are almost never just two-sided.
The issues tackled by the Legislature are multi-faceted and often driven by logic as well as emotion, facts in addition to fear.
And so during my more than two decades as a reporter at the Indiana Statehouse, I witnessed many heated debates—the vast majority of which stayed within the boundaries of decency and respect and served to illuminate competing but legitimate views on questions and problems facing Indiana and its communities.
Those debates are the ones most likely to lead to thoughtful laws or at least build on some shared understanding that could lead to better laws down the road.
And then there is the other kind of debate—the type that races right past empathy and civility and is fueled by defensiveness, emotion, frustration and anger. The Legislature has seen some of those kinds of conflicts as well—battles with wounds that remain raw decades later and make civil discourse difficult even on issues for which unity should be easy.
That is the type of conflict that appears to have exploded on Feb. 19 in the Indiana House, where a few Republican members booed Black Democrats who had come to the podium to decry a GOP-authored bill they described as "racist."
I don't know whether the legislation at issue—which addresses school district boundaries—is a good idea. I don't know whether the Democrats' description was spot on or was an exaggeration of the impact or intent of the bill. I'm not surprised that those who support it reacted negatively to its characterization as racist.
But I know this: Booing another lawmaker who is making a sincere argument at the podium is never appropriate.
We're not talking about those lighthearted moments on a late night when an Indiana University grad gets up to announce a big win on the hardcourt, only to be booed by the Purdue fans in the room.
That's camaraderie. This was anything but. It was scary, divisive, disappointing and heartbreaking. It was just wrong.
The dispute in the House spilled into the hallway, where lawmakers had to separate Republican Rep. Sean Eberhart of Shelbyville and Democratic Rep. Vanessa Summers of Indianapolis. Eberhart said Summers called him a racist and verbally attacked him, according to a story in The Indianapolis Star. Summers accused Eberhart of trying to physically attack her.
House Speaker Todd Huston, a Republican from Fishers, has said since then that he needs to do a better job managing the chamber, keeping the debates that take place on the floor civil.
We agree. Plus, lawmakers on both sides of the aisle—and on all sides of issues—must find ways to communicate their concerns, their frustrations and their fears without resorting to jeering or name-calling.
There is a rule in the House that has existed in some form or fashion for decades, maybe longer: "Comments shall be confined to the question under consideration, shall avoid personality, and shall not impeach the motive of any member's vote or argument."
It's a good rule. It's about respect. It leaves room for a member to criticize a piece of legislation as racist or as having a racist outcome, but makes it clear that he or she shouldn't describe the author as racist or ascribe the author's motive to racism. And it gives the author permission to vigorously defend his or her bill, but not to taunt someone who is speaking against it.
That's civil debate. And it's the only kind worthy of our elected officials.•
__________
Weidenbener is editor of IBJ. She can be reached at lweidenbener@ibj.com.
Please enable JavaScript to view this content.