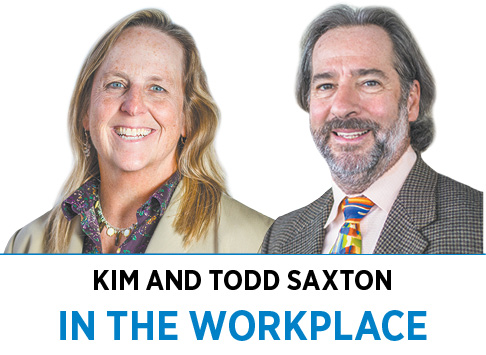 Should Peloton make its own bikes? Should Rent the Runway also be the world's largest dry cleaner? Should Costco own chicken farms? This is the classic build-or-buy decision every company, especially startups, needs to answer as it tries to grow or scale. Should it source products internally or outsource production?
In 2021, Peloton announced a $400 million investment in Ohio to build its connected fitness products in the United States to better meet growing demand and offset constrained supply chains. Peloton stock peaked at about $150 per share in December 2020, riding the COVID-19 wave of growth in home exercise. Recently, the company announced it will now outsource all production from Taiwanese manufacturer Rexon Industrial. Peloton's stock now trades at about $10 per share. You see, Peloton's core competence is developing influencers who help sell exercise classes, not making bikes and treadmills.
For Rent the Runway and Costco, on the other hand, internal production is a source of operational excellence. RTR rents women's clothing that has to be returned within four or eight days. RTR requires a tremendous amount of cleaning capacity and people called "spotters" who are expert at identifying stains and knowing what process to use to remove them. So RTR built hubs in New Jersey and Texas to dry clean the clothes.
Costco wanted to price its rotisserie chicken at $4.99 and ensure it met exacting quality standards. So, it built an end-to-end chicken farm, which manages its production and supplies the stores at the cost they want. Both of these companies integrated into an operation critical to their success.
But should a restaurant grow its own meats? Probably not. Should Uber and Lyft drivers own their car? Probably. When should a startup build its products and when should it buy them? Technically, building your own products is vertical integration. The choice to vertically integrate comes down to four factors, including the source of competitive advantage and strategic goals, the risks of outsourcing, the importance of technical capabilities, and costs.
Source of competitive advantage and strategic goals. If a startup's "secret sauce" includes specific technical aspects, it might want to keep control of those secrets. Sometimes, farmers like Joseph Descuis in Roanoke open their own restaurant. When you produce authentic Japanese wagyu beef, which retails for $40 to $200 per pound, opening a restaurant to capture the margin to the end customer might make sense. And you can get closer to the customer experience, helping achieve other strategic goals. But the path is typically farm to fork, not fork to farm. Early in a startup's evolution, it must identify its secret sauce and plan to own the process to create it.
Outsourcing risks. As Peloton and many other firms discovered in the pandemic, when you outsource, you sometimes cannot get the supplies you want. Offshore components from hinges to chips for electronics suffered interruptions in supply chains, leading to challenges producing everything from cabinets to cars. Right now, systemic efforts are underway to bring computer chip production back to the U.S. to protect future supply. In addition to a lack of key components, outsourcing can lead to quality fade as suppliers take shortcuts to improve their profits. When that happens, it might be better to bring production in-house.
Technical capabilities. This goes both ways. If the technical capabilities required are beyond what you can build, you need to outsource it. But if the technical capabilities are critical to success, plan to build it. Many startups begin by outsourcing at least some technical capability because they do not have the resources to create them internally. But if those capabilities are key to long-term strategy, there must be a deliberate, strategic plan to incorporate them over time.
Costs. Of course, costs have to factor in as well. Early on, startups might not have enough volume to make outsourcing cost-effective. But as a startup scales, the economics of having others do production changes. At the right volume, it might be time to outsource.
One way to tackle the build-or-buy challenge is called tapered integration. This means that a company buys some of its inputs from external sources but also makes some percentage of inputs internally. This way, the company gets the best of both options—control of some portion and better costs for the rest. It also allows the company to develop and retain knowledge of the build process to enable it to scale quickly if supplies are interrupted or quality fades.
Build-or-buy decisions are challenging for all companies but particularly for startups. So, next time you are enjoying a rotisserie chicken while riding your training bike in a rented outfit, think about the complex decisions that went into enabling you to enjoy that experience!•
__________
Kim Saxton is a clinical professor of marketing at IU Kelley School of Business at IUPUI. Todd Saxton is an associate professor of strategy and entrepreneurship at IU Kelley School of Business at IUPUI and Regenstrief Institute vice president for business development. They are co-authors of "The Titanic Effect: Successfully Navigating the Uncertainties that Sink Most Startups."
Please enable JavaScript to view this content.