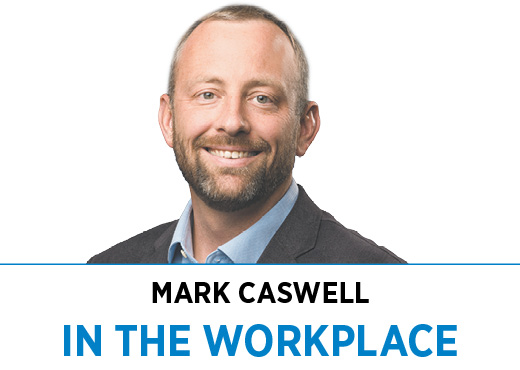 Leadership has always been about problem-solving to improve performance. Traditionally, the two "levers" a leader can pull to solve problems are "people" and "process." Pulling the "people" lever puts the right people in the right roles, whether that means hiring new people, training existing people or moving people around in the organization. The "process" lever creates, documents and trains people on the unique processes it takes to run the business. For all of recorded history, there's been an expectation that, as a business leader, knowing how and when to pull these levers to improve business performance is a core part of the job.
But there's a new lever in town: technology.
Technically, technology isn't new. But "technology" as a key leadership competency is. When technology started to play a bigger part in business over the last half century, there was an assumption among business leaders that somebody else would handle it—because it was new and different and hard to understand. To this day, a lot of organizations still hand off anything to do with technology to an IT leader or "the tech person."
But technology is no longer an afterthought or a back-office function. Today, every business leader needs to have the same level of acumen and usability with "technology" levers as with "people" and "process" levers. A leader's ability to understand the intersection of all three levers is what will ultimately differentiate the organization from the competition.
Three levers in action
A simple example in my own leadership journey came when I joined Resultant as a practice director. As a consulting organization, much of our economic engine revolves around billable hours. We had a tight process around how we tracked hours, qualified their validity, and ultimately turned them into revenue. We also made sure our people were oriented toward consulting and knew how to track the value they delivered to clients.
Theoretically, everyone had goals around this and would work toward meeting those goals. The problem was that no one knew what their goals were or how they were tracking toward them.
As technology leaders, what we realized was that we hadn't leveraged technology in the right way to support people and processes. So, we built a simple data warehouse, created compelling dashboards for managers and individuals, and started using those dashboards to manage the business. We automated the data collection and quality checks, integrated business rules into the dashboard itself, and ensured the presentation of the information drove the right insights and behaviors.
The result? We saw a 5% to 15% improvement in financial performance across the various teams in our business, practically overnight. It wasn't until we saw technology itself (in this case, business intelligence) as part of the leadership role that we were able to achieve this.
Build technology acumen
In technology circles, everyone has come to the conclusion over the last decade that every technology leader needs to be a business leader. However, the opposite is also true: Every business leader also needs to be a technology leader. Here are a few thoughts on how to start down that path:
◗ Develop curiosity in technology. A fundamental law of human behavior is, if you're not interested in a topic, you won't be motivated to learn about it. I acknowledge that learning about something as broad and deep as "technology" can feel overwhelming, but that's why it's important to identify an area that does spark your interest. Or start with the problem you're trying to solve and use that as your guide.
◗ Engage in cross-educational conversations. It's critical for leaders to spend time with the technical people in the organization. Some of the most enlightening conversations I've had around this topic have occurred while I'm talking through a specific problem with a technology leader. There's a comfortable back-and-forth that happens when I'm educating them about the business, and they're educating me about technology at the same time. In the end, we both become better leaders.
◗ Spend time in a technical role. The earlier you are in your career, the more important it is to gather technical expertise as the world moves in this direction—especially if you aspire to a leadership role. I encourage anyone who is just starting out in their careers to spend time doing or shadowing someone in a technical job, even if you don't intend to spend your career in a technical role. There's also a lot of value to be found in going "deep" on some aspect of technology. Depth matters and is an increasingly rare commodity in our society.
Technology is only going to become more pervasive in our lives and businesses. Learning to pull this lever in tandem with "people" and "process" is what will ultimately give you an edge over the competition.•
__________
Caswell is CEO of Resultant, an independent technology, data analytics and management consulting firm based in Indianapolis.
Please enable JavaScript to view this content.