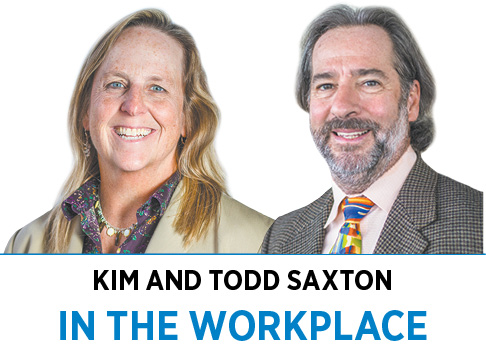 No commute, no parking, lower gas bills. … It sounds great, doesn't it? In April, we were all extolling the virtues of remote work and sharing how we were adapting to the "new normal" of working at home.
Sure, there were technological glitches and embarrassing Zoom moments with our at-home colleagues, but time saved from transitions and more time with family had nice benefits. We adapted to working at home and meeting virtually. We have even discovered some enhanced productivity. Many companies and employees began to wonder: "Do we ever need to go back to office life?"
Fast forward to summer, and an increasing number of companies are seeing the negative aspects of remote work. We are beginning to see patterns in the emerging and evolving challenges of working from home. Zoom fatigue and virtual interactions do not have the same richness that lead to serendipitous exchanges and innovative ideas.
Nuances of body language and communication can be lost in the world of virtual backgrounds. There is no "managing by walking around" when walking around means going from your home office to the refrigerator. Unstructured and complex tasks, like coming up with innovative ideas, are hard to parse into discrete tasks that can be assigned to individuals. It's even harder if they are trying to work on them in between various virtual meetings.
Blending family and work life in the same space creates the challenge of never being really fully engaged with work colleagues, and work demands spill into family time. We are neither here nor there but in between, like a botched transporter beam event in "Star Trek."
However, working remotely is not a new phenomenon. In fact, the idea of telecommuting predates the internet and the home personal computer, originating in the early 1970s as a result of suburban sprawl, congestion, high gas prices from the oil embargo and economic challenges. Then, the problem was primarily technological—without computers and the internet, there is no Zoom!
The decades of the 1990s and early 2000s gave technology advances that enabled productive remote work. Many companies began to embrace more telecommuting, but it never "crossed the chasm" to be mainstream. In 2013, Yahoo stopped remote work entirely. Many other firms slowed or reversed remote work over the last decade. As recently as last year, telecommuting was still the exception for even technology companies.
Dial forward to today, and remote work is not only desirable, but in some cases mandatory. Goals of safety and slowing COVID make telecommuting a part of many companies' work plans into 2021 and beyond. The question then becomes: How do we manage remote work so that employees are productive and engaged but also address some of its challenges? Here are four suggestions:
◗ Incorporate unstructured interactions. Try to replicate the "water cooler" and "hall talk" times of the past. Have some unstructured online time with small teams of colleagues. Share morning coffee or lunch virtually with no specific agenda, just a general catch-up. Give space for serendipitous interactions lost to structured meetings. Use virtual office hour software to create more windows for informal interactions.
◗ Get outside. We have taken to occasional walks in the park or meeting outside in a pleasant venue with one or two colleagues. The personal interaction is helpful. We can catch up on multiple dimensions more authentically and still stay 6 feet apart. And it has the added benefit of getting our watches to stop telling us to stand up!
◗ Explore how people are feeling. There is still a lot going on for most employees. Note their body language. Ask how they are feeling. Make it OK to share what is going on for them as they balance their work/home environment.
◗ Create separation. Encourage employees to take time off—really off—when they should unplug and completely focus on friends and family. It is also helpful to have home space that is dedicated to work, without the four-footed friends and other colleagues Zooming in. This is not because they might embarrass you—we have all gotten used to it. But creating at least some distance between work and family life is important for all.
The coming months will be an interesting challenge for leaders and workers alike. We must mutually adapt to ensure that we can continue to balance, not blend, work and home life. More remote work is likely a reality, with both benefits and challenges. Beam us up, Scotty!•
__________
Todd Saxton is associate professor of strategy and entrepreneurship and M. Kim Saxton is clinical professor of marketing at the IU Kelley School of Business at IUPUI. The Saxtons are co-authors of "The Titanic Effect: Successfully Navigating the Uncertainties that Sink Most Startups."
Please enable JavaScript to view this content.