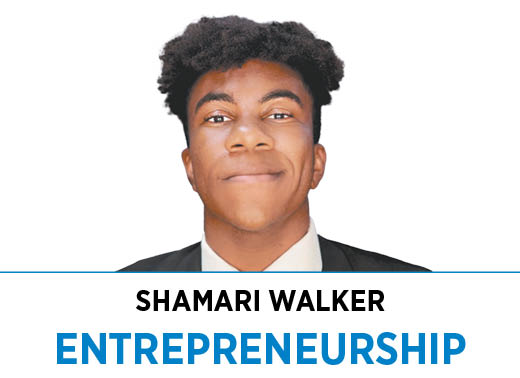 When given the opportunity to write an article geared toward entrepreneurs, there was one message I knew I needed to echo. This message has helped me become who I am today and keep progressing forward in my entrepreneurial journey.
What is that message? In order to become the best entrepreneur you can be, you need to fail.
You're probably wondering why I would want to fail intentionally. As entrepreneurs, we tend to focus on the big picture. We dream of our business becoming some successful multimillion-dollar corporation that competes against the likes of Amazon, Microsoft, etc. While this might always be possible, we tend to forget to look at the smaller picture and realize the adversity those founders went through in order to get where they are today.
Reach for the sky
As mentioned above, we entrepreneurs tend to have big dreams. Who wouldn't want to see their business succeed at the end of the day? We might be discussing failure here, but in order to fail, you must first attempt to succeed. Translate your dreams into reality by reaching for the sky with your business. Attempt to go as high as you can possibly go because there are only two possible outcomes: You succeed or you fail. If you fail, you're ready for the next step.
Use the rocks for a stronger foundation
So you reached for the sky and, on your way up, you slipped. You slipped and you fell all the way down to—guess where? Rock bottom. You feel defeated. You feel that maybe your idea wasn't the best. You feel that maybe you just aren't cut out to be an entrepreneur. This is great.
You're probably thinking, "How on Earth can this be great?" It is great because you have reached the ultimate test to actually prove whether you're a true entrepreneur. Entrepreneurs do not give up when they fail. They take that failure and use it as a lesson. They take that lesson and use it to create a better version of themselves. So, when you hit rock bottom and it feels like success is unlikely, take the rocks from the ground and use them as foundation to help you reach the sky.
My first fall
About a year into starting my company, I began gaining recognition in the Greater Chicago area, and I attracted the attention of private investors. I was seeking $3,000 for 4% of my company and, at the time, it felt like a high ask given my short history.
Because my father was working and my mother did not have a car, I was not able to make it to my pitch in person. I attempted to perform a virtual pitch, and the investors were not willing to move forward with my offer. I was essentially ridiculed and was told I had a long way to go before I could reach success with my company. That it was essentially "a toy I was learning to play with."
I felt exactly how one would feel in that situation: defeated. A few weeks later, I was just about ready to give up as I was buried under the rocks; however, I didn't stop. I remembered why I started in the first place. Why I became an entrepreneur. I used the rocks from the bottom and started to build my way back up, and not even a few months later, I was on stage presenting my story in front of 500 CEOs, entrepreneurs and investors in downtown Chicago.
Several years later, I am nationally recognized, have multiple articles written about me and my company, and I've received valuations from investors of my company being worth over $200,000.
Failure helps build your character, resilience and your dreams to be higher than ever before. Failure helps you become the best entrepreneur you can be, and that is why it is crucial for all entrepreneurs to experience it sooner rather than later.•
__________
Walker, a student of IBJ entrepreneurship columnist Angie Stocklin, is a senior at Purdue University majoring in computer information technology. He launched his own technology development company, AscuniaTech LLC, in 2015.
Please enable JavaScript to view this content.