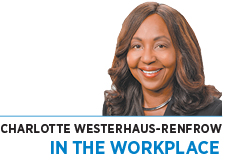 It goes without saying that the #MeToo movement elevated our awareness of sexual misconduct and prompted changes in workplace behavior and culture—and for good reasons. According to a Gallup poll conducted in February, 62% of Americans and a staggering 70% of women believe sexual harassment in the workplace is a major problem. Moreover, 61% of women thought people weren't sensitive enough to the problem of sexual harassment.
However, according to the same poll, it appears that no good deed goes unpunished. Less obvious—but even more far-reaching—are the #MeToo movement's unintended consequences. The Gallup poll showed the number of men who view sexual harassment in the workplace as a major problem is declining. In 2019, 53% of the male respondents said they believe sexual harassment in the workplace is a major problem, compared with 66% in late October 2017, just as the #MeToo movement exploded.
What is causing men's views to change (at least the respondents to this particular survey)? Gallup researchers surmised that a "preponderance of news coverage" of powerful men brought down by revelations of sexual misconduct might have put men on the defensive. Or, after having a strong reaction in 2017, they've become desensitized to the issue. Or, researchers said, it might be something else entirely.
Indeed, a 2018 Pew Research Center poll indicated 51% of Americans believe the increased focus on sexual harassment and assault has made it more difficult for men to know how to interact with women at work. Only 12% said the interactions would now be easier.
Likewise, Bloomberg News reported that senior male executives are avoiding having one-on-one meetings with women for fear of being accused of sexual harassment. A 2018 Bloomberg survey also indicated that 51% of the respondents believed the increased focus on sexual harassment and assault has made it more difficult for men to know how to interact with women at work.
A survey released in June 2019 by Facebook COO Sheryl Sandberg's LeanIn.org showed nearly half of male managers are uncomfortable participating in common work activities with a woman, and senior-level men are 3-1/2 times more hesitant to have a work dinner with a junior-level woman—and five times more hesitant to travel with one for work—than with a junior-level man. In addition, male managers also have grown significantly more uncomfortable mentoring women, the survey said.
Mentoring is important, and personal meetings with supervisors and leaders are essential to build a career and climb the corporate ladder. This especially rings true for women. Since most executives are men, the negative impact of unintended shunning and avoidance by men could consequentially thwart a woman's professional growth and advancement.
How can ethical business leaders create a culture that does not tolerate sexual harassment and, in addition, is inclusive so that men and women can effectively work together as allies, mentors and mentees in the workplace?
First, the more positive interactions men have with women in professional settings, the less prejudice and exclusion they tend to demonstrate. Evidence from a survey conducted by BCG in 2017 showed that, "among companies where men are actively involved in gender diversity, 96% report progress." The survey showed when men aren't involved in gender diversity, only 30% of organizations show progress.
In addition, leaders can effectively address sexual harassment in the workplace and, at the same time, foster an inclusive work environment by employing the PLUS Decision Making Model.
The PLUS Model, highlighted by the Ethics & Compliance Initiative, provides the following series of questions to consider:
◗ Policies and procedures. Does this decision align with company policies?
◗ Legal. Does this decision violate any laws or regulations?
◗ Universal. Is this decision in line with core values and company culture? How does it relate to our organizational values?
◗ Self. Does it meet my standards of fairness and honesty?
In the aftermath of the #MeToo movement, the potential to enhance inclusive and productive work environments for men and women need not diminish. Rather, ethical and effective business leaders have a responsibility to lean in and eliminate sexual harassment in the workplace while seeking, forming and supporting alliances of men and women with the goal to help all workers succeed and reach their full potential.•
__________
Westerhaus-Renfrow is a clinical assistant professor of business law and management at the Indiana University Kelley School of Business at IUPUI.
Please enable JavaScript to view this content.