When Indianapolis outdoorsman and filmmaker Eddie Brochin was asked to lead adventure tours on a Mexican ranch in 2013, he had no idea it would lead him to make a documentary about wild Spanish fighting bulls, much less to import and distribute wine.
But Brochin, 49, nabs opportunity where he sees it, which has meant an eclectic career that has included wildlife management in Indiana and Texas, documentary films about falconry and catfish, and a boat tour company that's about to be turned into a reality series.
Importing and wholesaling the boutique Spanish red wine that he's labeled Spirit of the Bull, after the documentary that led to it, might be his most unique venture.
While he's a novice in the industry, Brochin has persuaded a number of high-end central Indiana restaurants and wine shops to sell his wine. That's in part because of his outsized personality, but also because they think the wine is special.
"The liquor and wine reps are constantly pushing product in your face. It's a huge battle among distributors," said John Jewett, general manager of steakhouse Prime 47. "Then Eddie walks in. He's not your typical liquor salesman."
In addition, Jewett said, "It's a very good wine."
Brochin's latest adventure began when a rancher in the Coahuila region of Mexico asked him to scout his land and the surrounding Sierra Madre mountains for wildlife that could be targets for hunting expeditions led by Brochin.
After arriving, Brochin learned that a herd of cattle bred for fighting in bull rings in Mexico and Spain had decades earlier escaped from the ranch. Once he had scoured the property and scaled mountains that peaked at 7,000 feet above sea level, Brochin lost interest in the hunting expeditions. He had a new plan.
"We had discovered a sizable herd of wild Spanish fighting bulls living up in the mountains, and we found out they were descendants of one of the greatest Spanish fighting bulls ever, El Toron," Brochin said.
Legend has it that the cattle got loose when the ranch staff was disconsolate and careless after learning El Toron had been killed in the bull ring.
Brochin—who had made wildlife documentaries and hosted a cable television show, "Ultimate Outdoors"—wanted to film a documentary about the isolated herd.
He and a small film crew made three trips in two years into the mountains and talked to numerous locals to get what they needed.
"After the third trip, I knew I had cinematic gold," Brochin said.
In January 2016, he and his crew finished the 75-minute documentary "Spirit of the Bull," which chronicled the tale of El Toron and his progeny, Brochin's filming expeditions and his encounters with the wild animals.
"Spirit of the Bull" fared well in film festivals in Mexico, Spain, France, Italy, Columbia and Portugal.
"We started going to film festivals, and we were winning. It was like 'Falconer Sport of Kings' all over again," Brochin said, referring to his award-winning 2013 documentary that chronicled Mongolian falconers and eagle masters. "But this time, we were winning twice as many awards."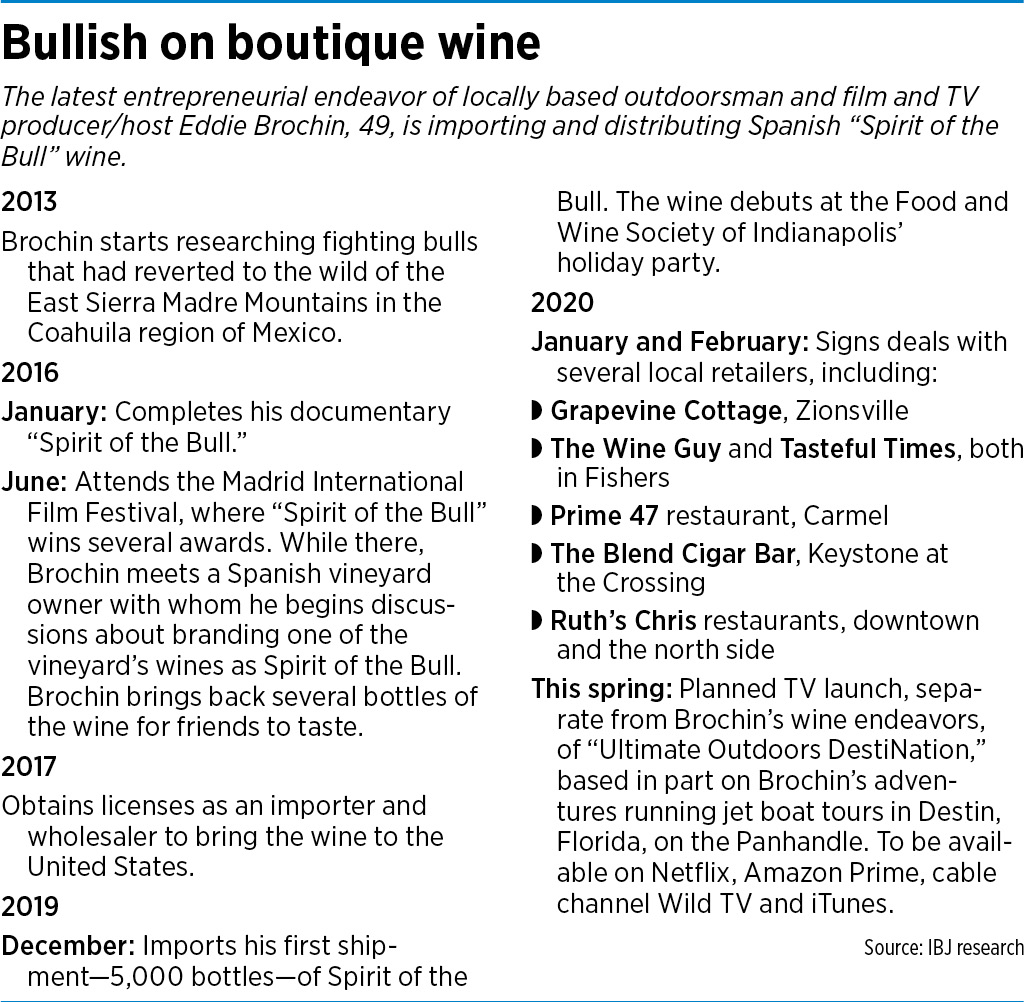 Chance encounter
During the summer of 2016, Brochin attended the Madrid International Film Festival, where he won best director for a feature documentary and his documentary won the Jury Award, one of the festival's top honors.
A Spanish vineyard owner sought Brochin out at the festival to congratulate him on his documentary. He invited Brochin and his wife to visit the vineyard.
Brochin went that week, and sampled the wine, which came from grapes harvested from vines that are more than 100 years old. The wine was stored in an underground cave.
"They needed spelunkers to go and get the wine," Brochin said.
An avid wine drinker who uses it in many of his catch-and-cook fishing and hunting shows, he was taken by the wine, which the vineyard sold in limited quantities without a label, primarily to Spanish restaurants.
"This wine is absolutely off the chart," Brochin said.
It's made from Tempranillo black grapes, native to Spain, that can produce a wine that is fruity when it's young but features a tobacco or leather flavor as it ages.
Still, "it doesn't drink like a Tempranillo," Brochin said. "It drinks like a heavy Grenache. It's super, super rich in minerality and flavor, and the aging process … you can taste it."
Brochin slapped one of his Spirit of the Bull promotional cards on the unmarked wine bottle, looked at the vineyard owner, and a business partnership was born. The vintner agreed to let Brochin take some of the wine to the United States with the idea that he would import it under the Spirit of the Bull label.
After some of Brochin's friends and a handful of local experts sampled the wine, Brochin started working in 2017 on getting licensed as an importer and wholesaler. That summer, he got the licenses.
"The wine absolutely wowed everyone who tried it. It was so good and so unique, I knew we were onto something," Brochin said.
But then he got distracted building a company that leads jet boat tours—first along the Ohio River in Louisville and later in Destin, Florida. He said that led to a deal to launch a TV show—"Ultimate Outdoors DestiNation"—which debuts this spring on the Wild TV cable channel.
Brochin said the show will also be distributed through Netflix and Amazon Prime.
Last year, he rekindled his effort to import Spirit of the Bull wine, and in December brought in his first 5,000 bottles.
Brochin declined to identify the vineyard owner or location but said he has a multi-year importing deal.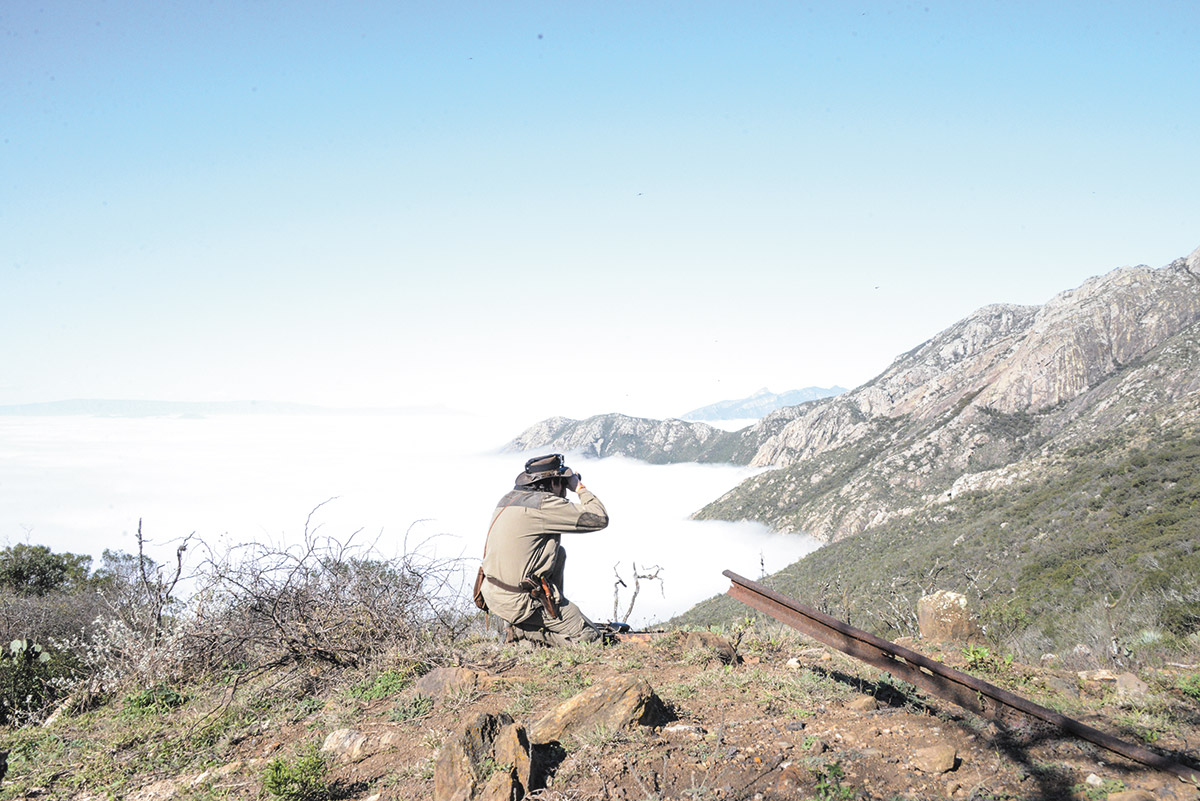 Making an impression
Brochin rolled out the wine at the Food and Wine Society of Indianapolis' holiday party, and there met several local sommeliers as well as wine shop and restaurant owners.
By early February, he had signed deals with several local retailers, including The Wine Guy at Grapevine Cottage's two stores in Zionsville and Fishers and Tasteful Times in Fishers, and restaurants Prime 47 in Carmel, The Blend Cigar Bar at Keystone at the Crossing and Ruth's Chris restaurants on the north side and downtown.
"We've had several other tastings with high-end restaurant owners and I'm confident will have more deals to announce soon," Brochin said.
He's selling a 2005 grand reserve version for $249 a bottle and a 2017 bottle for $106. In restaurants, the wine will sell for a bit of a premium.
While there are other Spanish wines on the market, Brochin said several factors make Spirit of the Bull unique.
First, he said, the vineyard is at 3,200 feet above sea level, and the temperature fluctuations help enhance the flavor. The vines, because they're old, produce fewer grapes. That allows those grapes to absorb more minerals from the soil than more populated vines, Brochin said.
The grapes are hand-picked and manually smashed, and the dark, underground storage—where the cool temperature is steady—is "the perfect place for the wine to age," he said.
Brochin said more than half of his original 5,000-bottle shipment is sold.
It's not easy to get a new wine in a wine shop or restaurant, wine experts said. But Brochin, with his Crocodile Dundee hat and a heavy Hoosier drawl that tends to be in constant storytelling mode, stands out.
Prime 47 in Carmel plans to bring in Brochin for show-and-tell adventure events to promote Spirit of the Bull wine. The restaurant is hopeful that Brochin's sizable social media following will bolster the events and fuel sales.
"If you don't have a brand-name wine, you better have something to say," said Jewett, the Prime 47 manager. "And Eddie sure does have something to say. When he tells you he hunts with birds of prey, that gets your attention. His story is a great way to sell the wine."
Still, Jewett said, a good story doesn't make a good wine.
"It's a little pricier than most Spanish wines, but … it's a strong wine that ages well," he said.
Prime 47 officials were so taken by Brochin's story and impressed by the wine, the restaurant is featuring it on the back of its menu as one of the owner's picks.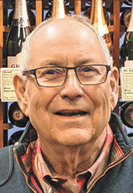 Tough sell?
Earlier this year, Brochin called Doug Pendleton, who owns Grapevine Cottage in Zionsville and Fishers, out of the blue.
"He wanted to know if I would do a blind tasting of his wine," Pendleton said. Pendleton agreed, and Brochin set up the test with Spirit of the Bull and three other wines.
Pendleton and three of his veteran staffers took part; three of the four chose Spirit of the Bull as the best wine. "We didn't know it at the time, but the other three wines in the taste test were wines we sold," Pendleton said.
He agreed to carry the wine.
All the wines in his shops are rated at 85 or higher on a 100-point scale by publications "Wine Spectator," "Wine Enthusiast" and "Wine Advocate."
"Eddie's wine is quite good," said Pendleton, who has been in the wine business for 20 years and said he tastes 50 varieties a week.
"He has a lot of followers on social media, and a lot of people have come in and bought it, so that works for us," Pendleton said. "Eddie, he's an incredible character. He's channeling a little [Ernest] Hemingway."
But the road ahead for Brochin's vino could be as challenging as the future of a bull facing an experienced matador.
There's been a "tremendous resurgence" in Spanish wines, Pendleton said. Brochin's wine could ride that wave, but the trend has a flip side.
"Spanish wine is tough right now, because all the best values are coming out of Spain," he said. "He'll have a lot of competition, and his wine is priced on the high side for a Spanish wine."
But, Pendleton added, Spirit of the Bull is "very robust, extremely smooth, and it drinks way beyond its age. Eddie has stumbled onto something very good."•
Please enable JavaScript to view this content.