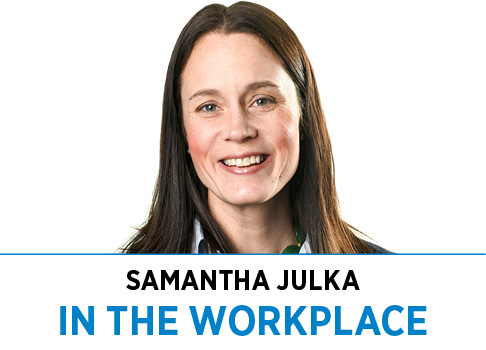 A professor once told me, "Data is a commodity; it's the insight that's gold." The pandemic has changed the way we see everything, and right now, many people are reviewing the spaces we occupy for work, play or education.
If you are embarking on that journey and wisely trying to include stakeholders in the process, make sure to work with a researcher who knows how to help you use your data for years to come by highlighting the insights. Anyone can create a survey and a pivot table. I can't believe I'm throwing research shade here but … real researchers pull insights!
I know not everyone sits around judging the efficacy of the data they consume, but maybe you should. We are bombarded with data all the time, and people seem to love it or at least regard data as something special. When numbers are tossed around in a table, people generally view it as vital information. Sometimes people are hesitant to admit they don't understand, or worse, know what to do with it. We don't question the table itself.
For example, I recently reviewed a report from a reputable company regarding feedback on a master plan for updating an organization's facility. One of the questions considered was whether the ladies' locker room needs updating. The report stated that of those surveyed:
◗ 27.6% think an update is "very important"
◗ 33.4% think an update is "important"
◗ 22.2% are "neutral"
◗ 16.6% think an update is "unimportant"
◗ 0.2% think an update is "very unimportant"
Based on this, should they update the ladies' locker room? How does this lead to a decision about that space? Reports that deliver endless tables and pie charts of data without any intellectual meaning partnered with it are virtually useless.
As the consumer of the report, I don't want to read the raw data; I want someone to tell me what the raw data means. An insight would tell me the relative importance of each space and indicate what space to spend money on first.
An insight with the above data might also come from slicing and understanding the demographic of the respondents. With the above breakdown on the ladies' locker room, who identified these updates as "very important" or "important?" I assume it was women, but how interesting would it be if these updates were important no matter the gender?!
Helping make sense of the data ultimately leads to easier decision-making. And for those of us who are experts in this realm, shouldn't that actually be our responsibility, not the consumer's?
If you find yourself leading a project, you should collect all the data you think you need from stakeholders. However, do not be afraid to leave some of it out of your report, and remember at all times the value of the insight. The laziest reports are the ones that simply play back the questions that were asked and give the exact output of the responses.
That is not research; that's just someone who can export the results from a survey tool. Show the good stuff, the juicy stuff that makes people think and helps people make decisions. And, please, if you include graphs, charts or tables, be sure to label them! Don't disappoint your fifth-grade math teacher.•
__________
Julka is founder of Indianapolis-based DORIS Research, which uses design thinking to organize workspaces.
Please enable JavaScript to view this content.