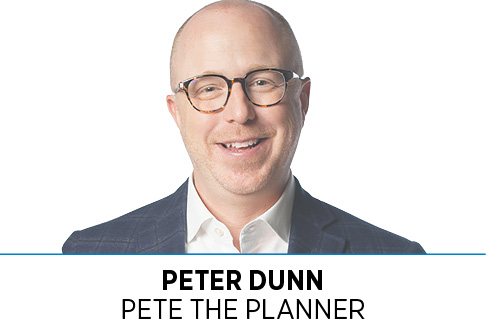 I don't usually go around quoting presidents, but Teddy Roosevelt was onto something when he noted, "Comparison is the thief of joy."
I remember working on an art project in second grade. I was tasked with crafting a mask. Naturally, I chose to make a mask of our family poodle, Dickey. It was a paper mâché mask covered in cotton balls, because of course it was. I loved it. I was very proud of it. However, when it was placed in a display case with all my other classmates' masks, I was a wreck. My classmates' masks looked like they belonged in the Louvre, while my Dickey mask looked like a clue a serial killer left. Their masks had nothing to do with me, and I had nothing to do with their masks. I had done my best. I received a "satisfactory" on the assignment, and was in a perfectly good mindset until unnecessary, outside influences yucked my yum.
Unfortunately, comparing ourselves to others doesn't stop when we matriculate through elementary school. In fact, it gets worse. And at the root of the comparison, you'll most often find money.
So and so sold their company for $50 million. She makes $750,000 per year. The guys sold their home for $1.4 million.
We are a country obsessed with other peoples' financial realities. We think others' realities somehow impact our realties, when in fact, they do not. And to be transparent, my hands aren't clean here either. I've absolutely made judgments about people based on numbers I've known or heard about third hand. The question is whether this type of gossip is harmless or harmful. Today I will argue the latter.
From family gatherings to social media, other people's financial realities often present themselves as your business. They're not. A close associate with a person doesn't indicate you have any association with their finances. One of the most common manifestations of this idea is when co-workers compare salaries and benefits packages.
(The gender wage gap and race wage gap continue to be problematic, as women earn 82 cents on the dollar, as compared to men. And the wage gap for racial minorities is much wider, in most cases. I am not being dismissive of this issue as it relates to this week's column, as openly discussing pay is what can help shrink this gap.)
My point is this: We are misguidedly obsessed with what other people are paid.
To be fair, numbers were designed to quantify, compare, and contrast. If you're 5 feet, 11 inches tall and I'm 6 feet, 5 inches, then I'm taller than you. (I'm actually 5 feet, 9 inches). However, when it comes to comparing dollar amounts, humans tend to derive more meaning than is actually present. Don't get me wrong, there's meaning, but the meaning rarely reaches the depths of self-worth you're mistakenly seeking.
If you learn a co-worker, whom you deem to be not as valuable as you, earns more than you, then that's a tough pill to swallow. It may feel unfair, it may be unfair, but that doesn't necessarily mean someone did something wrong. Getting too caught up in your co-worker's income doesn't help you. Don't get me wrong, you will undoubtedly form an opinion about this newfound information, but overthinking it is counterproductive.
Money is most certainly the easiest way to compare ourselves to others, but it's also the laziest. Did your co-worker get a new car? It doesn't matter. Did your neighbors just remodel their kitchen? It also doesn't matter. Does your sister earn more than you and thus gives more extravagant gifts around the holidays? There's no issue here. If you have ever gotten upset at a professional athlete, and then felt your ire was justified by his or her salary, you're wrong. You aren't involved in an athletes' financial lives, and they aren't involved in yours.
This is why I don't care at all about "wealthiest people in the world" lists. I also don't spend much time thinking about billionaires and their Twitter accounts. And for the grumpy old man trifecta, I don't care much about social media influencers, one way or another. As far as my financial life goes, I'm primarily concerned with making the best use of my economic resources for my family and my community. If you find yourself getting drawn toward another's financial reality, pull back. If you're perfectly happy with your Dickey mask, there's no sense in hanging it next to anyone else's mask.•
__________
Dunn is CEO of Your Money Line powered by Pete the Planner, an employee-benefit organization focused on solving employees' financial challenges. Email your financial questions to askpete@petetheplanner.com.
Please enable JavaScript to view this content.