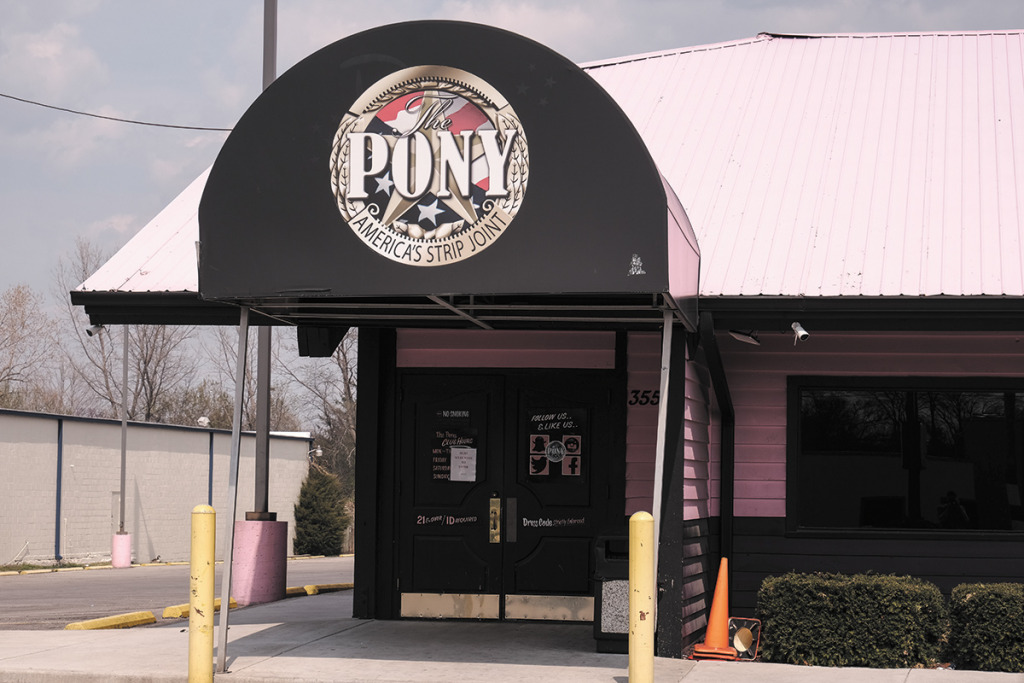 Two lawsuits filed against Indianapolis strip clubs are putting a spotlight on an increasingly common legal question: When is an independent contractor really an employee covered by minimum-wage and overtime laws?
For a variety of reasons, including the rise of the so-called gig economy, these types of lawsuits have become more common, both locally and nationally, over the past decade or so.
Whether it's exotic dancers at a nightclub, drivers for an app-based delivery service or fitness trainers at a gym, "there's virtually no industry that's immune from this type of classification lawsuit," said Taylor Hunter, an attorney at Indianapolis law firm Kroger Gardis and Regas LLP. "It's becoming more and more prevalent."
Hunter said she's specifically noticed an increase in such lawsuits against strip clubs over the past two or three years.
The lawsuits against local clubs The Pony Indy and Club Rio were filed last month in U.S. District Court in Indianapolis. The plaintiffs in both cases are women who formerly worked as dancers at the clubs.
The dancers say the clubs wrongly classified them as independent contractors rather than employees, causing the women to miss out on the minimum-wage and overtime pay employees are entitled to under the U.S. Fair Labor Standards Act.
Both suits are also requesting class-action status so the complaints can include other dancers at each club.
Siera Collins and Amanda Bogue, both of South Bend, filed their complaint on March 4 against Deer-Bell Inc., which does business as Club Rio at 5054 W. 38th St.
The other suit was filed by Ariel Dalton, an Indiana resident whose city of residence was not disclosed. Dalton filed her complaint March 10 against Pony Indy LLC, which does business as The Pony Indy at 3551 Lafayette Road; as well as Charles Gerald Westlund Jr., who is also known as Jerry Westland and is identified in the complaint as the company's principal; Mike Wallace, who is identified as a Pony Indy manager; and 12 different managers.

In her complaint, Dalton said that, when she worked at The Pony in 2017 and 2018, she did not receive any pay from the club and got all of her compensation from customer tips. Dalton said the club required her to pay house fees and to share tips with the club's disc jockeys, security personnel and other employees.
Dalton said the defendants also imposed fines on dancers who did not comply with club rules—for instance, dancers had to pay a $20 fine for using a cell phone during work hours. And, she said, she was not compensated for the 30 minutes or so she used to get ready for each shift, including time on hair and makeup to comply with the club's dress and appearance standards.
The defendants, Dalton's complaint says, "acted as employers and/or joint employers of Plaintiff in that each of them exercised control over her wage payments and control over her duties."
Dalton's attorney, Brian Custy of Custy Law Firm LLC in Valparaiso, did not respond to phone and email messages.
Evansville attorney Shawn Sullivan of Terrell, Baugh, Sullivan and Born LLP, who is representing both Pony Indy and Westlund, declined to comment on the case.
Pony Indy said Wallace no longer works at the club, and IBJ was unable to reach either Wallace or Westlund. A manager at the club declined to comment.
In their complaint, Collins and Bogue also say they were compensated through customer tips only and were required to share those tips and to pay mandatory fees such as a $10-per-shift payment to the club's manager, also known as the "house mom."
Collins worked at the club between 2015 and mid-2019, and Bogue worked there from January through September 2019.
The women are represented by South Bend attorneys Bradley Colborn and Michael Misch. A receptionist at their law firm, Anderson Agostino Keller PC, said both men are on vacation this week, and the attorneys did not respond to an email seeking comment.
The suit does not identify who is representing the club in the case, and a manager at the club said Monday that he was unaware of any pending litigation.
Indianapolis employment attorney Bradley Wilson of John H. Haskin and Associates LLC, who was not involved in either the Club Rio or Pony Indy cases, said it's common for strip clubs to classify their dancers as independent contractors.
But the situation can be problematic, Wilson said, if the club calls dancers contractors while also exerting control over their working conditions. "Control is one of the major factors of determining whether someone is an employee versus an independent contractor."
The circumstances described in the Club Rio and Pony Indy lawsuits, Wilson said, suggest the clubs were exerting control by setting disciplinary, tip-sharing and physical-appearance rules for the dancers. "Those would be factors that I would consider check marks in favor of the strippers as employees."
At the same time, Wilson said, some clubs really do give dancers sufficient control to be considered independent contractors. "Each case is different on its face."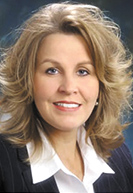 Indianapolis attorney Stephanie Jane Hahn, of Stephanie Jane Hahn Attorney at Law, said she suspects many employers use independent-contractor classifications to sidestep overtime pay, benefits and tax withholding.
"It's a lot cheaper to have 'independent contractors,'" said Hahn, who represents plaintiffs in employment cases but is not involved in the Club Rio and Pony Indy suits.
The issue of employment status has received increased attention in recent years because of the growth of the gig economy. In 2019, for example, Uber agreed to pay $20 million to settle class-action lawsuits filed by Uber drivers in California and Massachusetts who said they should be classified as employees rather than independent contractors.
But the gig economy doesn't entirely account for the increase in worker classification lawsuits, Hahn said.
Around 30 years ago, she said, most Fair Labor Standards Act cases centered on which activities qualify as part of the work week: whether a mandatory pre-shift security screening, for instance, constitutes work time for which an employee should receive pay.
But young workers now seem to have less knowledge about their rights and responsibilities as employees, Hahn said, and she thinks employers are taking advantage of this.
Hahn said this knowledge gap has especially come to light during the pandemic and the widespread job losses that resulted. She said she's talked with people who applied for unemployment benefits after a layoff, only to learn they weren't eligible because they were classified as an independent contractor. "A lot of these issues came to the forefront in the past year that employees never paid attention to."
In the case of strip clubs in particular, Hahn said, exotic dancers tend to exist on the margins of society and thus might be less likely to complain about their working conditions. "I think that the folks that run these establishments count on that."•
Please enable JavaScript to view this content.