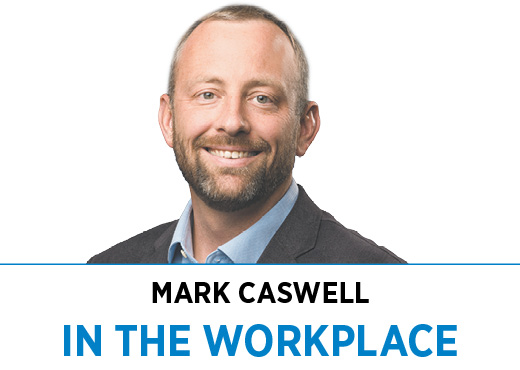 For growing businesses, data-driven decision making can't stop at the top. When leaders and managers up and down the organization can see, make sense of and use data to inform decisions, everyone benefits. But getting the right data into the right hands at the right time gets harder as a business gets bigger—and that's something not a lot of leaders talk about.
When we were an organization of 50 people, the data we leveraged to make business decisions was straightforward and uncomplicated. Being a smaller team, there was only a handful of leaders who needed to get their arms around it to do their jobs. But with growth comes complexity—especially growth at a fast pace.
As our employee headcount rapidly expanded from a few dozen people in Indianapolis to 450 people across 38 states, our data became incredibly complex and challenging to use. The systems we'd relied on before were producing large volumes of data but not at the required quality. Additionally, as we added more services, teams and layers of management, the need for this information to flow out into the organization in a methodical, thoughtful way accelerated. As did the difficulty in achieving that. The traditional way we had been using and sharing data no longer worked. And it caused significant problems.
As soon as we realized what had happened, which involved a considerable amount of organizational pain, we began the important work of cleaning up our data systems and rebuilding a culture of data transparency.
Visibility vs. clarity
Data transparency is the critical first step in empowering leaders and managers to use data. But true transparency is a two-sided coin: It's not enough to give people access to the data; they must also be able to make sense of it. I have seen many organizations fail by never releasing data to their teams. However, I've seen just as many fail by releasing too much, too fast.
At Resultant, we have a monthly meeting where we educate our senior leaders on the intricacies of our business model and the associated data. We are now doing the same with our entire organization, spending a few minutes every Friday educating the team on a particular metric and then releasing associated data. Over time, we are building both visibility and clarity on what the data means and how to use it within the organization.
Partial vs. holistic data
As an organization seeks to drive transparency, there can be a tendency to release only parts of the information. Unfortunately, when people don't have the full picture of the data that affects them, they can't make good decisions. When you optimize for only one piece of information, you can actually start to make very bad decisions.
For a particular piece of data to be useful, it must be placed in the context of all the other data. We must give our organizations a holistic view of the business and train them (then trust them) to make the appropriate decisions. It's amazing how giving people access to information that might not be directly related to their job can actually help them make better decisions in their day-to-day.
Data-driven leadership
There has been a significant amount of discussion about data-driven culture in the past decade, but there hasn't been nearly as much discussion on data-driven leadership.
Most leaders have what I call a "well-calibrated gut." They understand the business, can account for the nuances, and make good intuitive decisions. They're often able to do this without any data at all, in fact. Unfortunately, this sometimes leads to the critical error of thinking everyone else can, as well. Usually, they can't.
As leaders, we must use data to drive our decisions and ask our questions, even when we might already know the answer. This shows our team that facts are important, as is understanding the data. In turn, this encourages them to run the business in a more methodical and informed way. It drives data quality and adherence to process. In short, it makes everyone better. We build data-driven leaders by being data-driven leaders.
One of my favorite things about our business is sharing the lessons we've learned along the way to help other leaders. As we grow and change, I find many others are facing the same challenges. As we build data-driven organizations, we need to focus on building clarity, sharing holistically and leading with data. It's one of the critical things that will take us all to the next level.•
__________
Caswell is CEO of Resultant, an independent technology, data analytics and management consulting firm based in Indianapolis.
Please enable JavaScript to view this content.