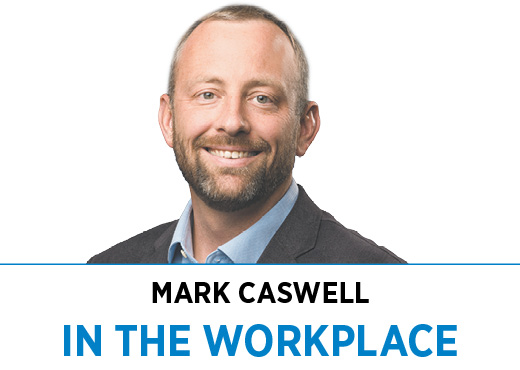 With record turnover rates holding strong, organizations are beginning to re-write the playbooks on how to retain their best people. Job rotation—allowing and encouraging someone to move out of their current role if there's a better fit elsewhere—is one strategy that can be highly effective, both for retention and as a highly effective way to develop employees.
There are many examples within our organization, but one of my favorites involves an accounting graduate we hired a few years ago through the Orr Fellowship. He spent some time with a few departments after expressing an interest in becoming a consultant. In doing so, he began to develop an interest in software development. This new interest didn't fit his current job description, but we wanted to give him the opportunity to pursue a passion that would still benefit the organization and our clients. In the years since, this individual has thrived in a development role, going from zero software development experience to delivering high-impact, custom applications in just a matter of months.
But for job rotations to ultimately succeed—either as a formal program or case-by-case tactic—a few things must be true about your organization. Rotation can't be used as an excuse to shuffle mediocre performers around just because it's easier than exiting them, or as a tactic to keep truly unhappy or poor culture fit employees from quitting for a few more months. Successfully leveraging rotation takes a commitment to a long-term organizational vision, high-trust relationships between managers and their employees, and hiring for values alignment above all else.
Hiring for values alignment
Rotational potential starts with having clear and shared definitions of the organization's values, and then using those values as a blueprint in the hiring process. Values alignment and potential often matter more than specific skills in today's hiring environment. Skills can be taught but trying to change what someone values is a losing battle. So hiring for values alignment unlocks rotational capability. When you hire someone that is a perfect fit from a values perspective, their current role doesn't matter nearly as much. When an employee is values-aligned, you know that no matter the job description, they'll bring what's needed to succeed and will ultimately move the organization forward in the direction of its goals.
This flips the script on the way most companies hire today, as a prospective employee's skill set tends to be of utmost priority when a vacant role needs to be filled quickly. But hiring for skills over values is often a short-term gain that ultimately results in long-term pain. In order to leverage rotation as a strategy, you must hire for values above all else. In this way, a strong, authentic employer brand can do some of the heavy lifting for you—anyone who might roll their eyes at what your organization stands for won't even come sniffing around.
Long-term commitment to "we"
For people to seamlessly transition to another role when the current one isn't quite right, the organization needs to build the necessary cultural and management muscle that prioritizes the organization's future vision for itself. Practically speaking, this means the whole organization must be committed to a long-term view of "we" rather than a short-term view of "me." This requires everyone involved—the person's current manager, team, and even HR—to be willing to accept a little bit of short-term, personal pain in order to set the organization up for long-term success. For rotation to work, everybody has to have that perspective.
Said another way, using employee rotation in your business is an investment. And like all investments, there is a short-term loss that leads to long-term gain. Without the long view, rotation can seem expensive and pointless.
This is also why rotation won't work for every organization—and that's ok. If your organization hasn't yet built the muscle of making tough decisions today in favor of a better tomorrow, attempting rotation will wreak havoc on the culture—and HR department. For rotation to succeed, everyone must be on the same page—future-focused and willing to make short-term sacrifices for long-term benefits.
Managers and employees as partners in growth
Along with a long-term perspective, rotation also requires employees and their managers to have a shared desire for growth—as individuals, a team, and, ultimately, as an organization. The best and most effective managers prioritize their people's professional growth and career advancement, which means cultivating a relationship of high, two-way trust. After all, it takes a lot of courage and vulnerability for someone to share that they want to stay with the organization but try a different role. Without a "partnership in growth" mentality, it's easy to see how a conversation like this could turn sour. But if the relationship is built on a foundation of trust and each party genuinely wants to see the other succeed, it opens the door for rotation conversations to take place without fear of negative consequences.
At the end of the day, an organization is its people. Hiring for and creating a culture where people can thrive in different roles benefits everyone.•
__________
Caswell is CEO of Resultant, an independent technology, data analytics and management consulting firm based in Indianapolis.
Please enable JavaScript to view this content.