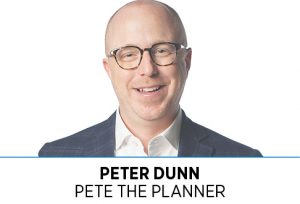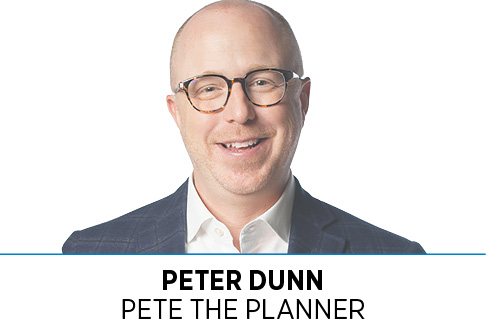 Dear Pete,
My almost 16-year-old has saved about $1,400 in allowances, birthday gifts, doing extra work around the house, etc. I got him a local checking account (balance $445) last year with a debit card so he could do some spending on his own, and the $1,400 is in a savings account. As you know, the interest from the savings account is trivial these days, but we are trying to demonstrate that poking some money away to grow is what responsible people do. So, is there a better way to make that $1,400 work for him?
—Eric
No pressure, but when I was 16 years old, the path I took to solve this exact problem for myself was foreshadowing for a career to come.
I've come to learn that three areas need to be addressed when teaching teens how to handle money. They all feel intertwined, but they aren't. The good news for you is, you've already tackled the first two, and the third is clearly on the horizon.
The first lesson, how to spend money via a debit card, is one I'm currently teaching my 12-year-old daughter. Fortunately, there are a ton of tools out there that make this process incredibly easy for parents and teens.
That doesn't mean there aren't traps that can trip up unsuspecting families, leaving them with accidentally poor money habits. For instance, theoretically, the entire amount of money in these types of accounts is discretionary, given that most teens don't have regular, monthly obligations. This can often result in a free-for-all. Yeah, that's not how the adult world works. Well, it shouldn't.
Working adults often struggle to leave enough money in their accounts to deal with their ever-escalating obligations. If your teen does have money coming in on a regular basis, a set commitment to savings/investing is a good way to create a monthly obligation.
The second lesson involves savings. It's rather complex, given that savings becomes the basis of an emergency fund, eventually. But for now, a teen's savings is primarily about restraint and goal-funding.
You might notice I didn't mention savings being a good means to grow money, because it's not. Does money accumulate in a savings account? Yep. Does it grow? Nope. I mean, sure, it is subject to a minuscule interest rate, but you don't exactly want to teach your teen that savings accounts will bring them great wealth.
That's what investing is for. And investing is exactly what hooked me some 30 years ago. Watching your money really grow is a tremendous feeling—one teens can really enjoy. But there's a but. You had to know a but was coming, or you've never read this column before.
Amateur investing can be terrifying right now, due to gamified trading apps, wildly popular alternative currencies, and easily accessible message boards that promise riches and truly absurd returns. What's missing in teen investing in the year 2021 is prudence—not exactly a quality teens care about.
So, before you go much further, you need to understand how naturally unappealing an 8% rate of return is for teens, and increasingly more, adults. I love 8%. I'll take it all day. But I'm boring. Show a teen he or she has just earned 8% on $1,000 invested, and I'll show you a really unimpressed person who has $80 more than one year ago.
The solution is to help your son open a teen-specific brokerage account with a large, established financial institution. Don't bother with shiny investing startups. You won't like the lessons being taught. Once your teen has an account set up, consider having him split his account between a broad-based index fund (maybe something that mirrors the S&P 500) and a consumer-centric stock or two. Ideally, the stock should coincide with your son's interests, unlike the tobacco stocks I personally held in middle school.
You'll know your plan is working when your teen's discretionary spending decreases and the amount he's investing on a monthly basis increases.
One last note: Your teen should not be investing his savings. Instead, establish a set amount that will remain in a boring bank savings account, then anything else above that amount can be invested. Investing your emergency fund is a terrible habit that you simply shouldn't condone. Be sure to review your teen's investments with him on a regular basis and make sure he's developing the sort of money habits he'll need to financially survive this crazy world.•
__________
Dunn is CEO of Your Money Line powered by Pete the Planner, an employee-benefit organization focused on solving employees' financial challenges. Email your financial questions to askpete@petetheplanner.com.
Please enable JavaScript to view this content.