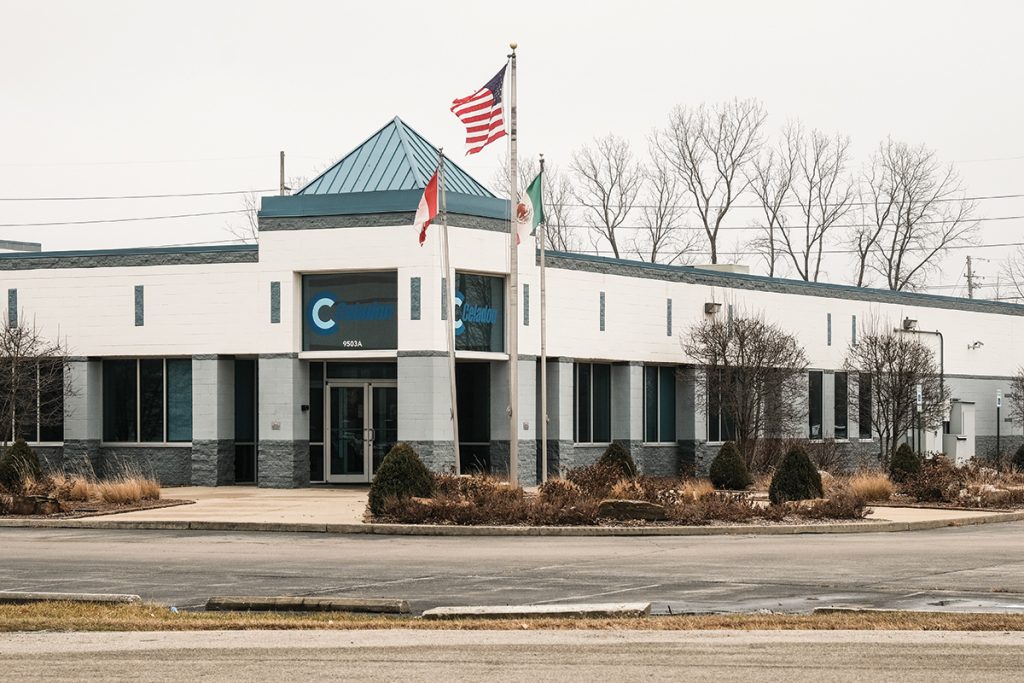 IndyGo has purchased the former Celadon Group Inc. headquarters for $3 million.
The east-side property, at 9503 E. 33rd St. off Post Road, includes three buildings totaling 110,910 square feet on a 10-acre parcel.
This was one of numerous Celadon-owned parcels that went up for sale after the trucking company filed for bankruptcy in December 2019. IndyGo closed on the purchase of the site Thursday, according to paperwork filed as part of the bankruptcy case.
The east-side property will serve as an additional location for IndyGo, which also plans to retain its current headquarters at 1501 W. Washington St., said IndyGo spokeswoman Faith Chadwick.
IndyGo's board voted in August to seek appraisals and negotiate the purchase of the former Celadon site. The property had been listed at $4 million, but because it is a public entity, IndyGo is prohibited from paying more than the appraised value if it acquires real estate.
Chadwick said IndyGo is currently working on design and renovation plans for the site, but she did not say when the transit agency might be ready to move into the new location.
IndyGo, which has outgrown its West Washington Street headquarters, has been searching for additional space for months. Other sites that IndyGo has considered include Celadon's former trucking school at 9050 E. 33rd St., as well as a property at 3049 Post Road, the former Harrison College site at 550 E. Washington St., and 2425 W. Michigan St. in the Haughville neighborhood.
IndyGo's staff and its bus fleet have grown over the years with the launch of the Red Line and other route changes. The situation worsened when the pandemic hit because existing office space is not sufficient to allow for social distancing, IndyGo says.
Please enable JavaScript to view this content.