IndyGo's goal is to have an all-electric fleet by 2035, but it's had to take a detour on the way.
The public transit agency is working toward having one of the nation's first all-electric bus transit systems, but it hit a major obstacle in 2019 when its new battery electric buses fell far short of the contractually specified mileage range in wintry temperatures.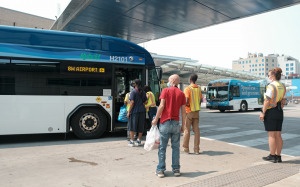 Enter a $25.8 million order of hybrid buses, powered with both electricity and diesel, to replace aging buses on IndyGo's traditional routes.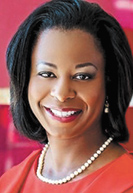 Instead of exchanging 2003 and 2007 buses and some Zero Emission Propulsion models for new diesels, or for all-electric buses, IndyGo is taking an in-between route.
Diesel buses get 370 miles per tank but have a significant carbon footprint, while electric buses typically get just 150 miles on a full charge and require expensive charging infrastructure, said IndyGo spokeswoman Carrie Black.
The hybrids can reach 480 miles on a full charge and tank, but they emit 75% less carbon than traditional buses and use 25% less fuel, according to Black.
"Basically, in an effort to be the most cost-effective and the most environmentally friendly, it was in our best interest and really the best choice to move towards the hybrid buses … until the technology improves, surrounding the electric battery," she said.
So, in putting together the most recent five-year capital plan, adopted in 2019, IndyGo leaders began to consider bringing on more hybrid electric buses, Black said.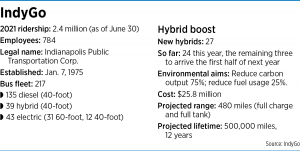 In August 2020, IndyGo announced a 27-bus partnership with Indianapolis-based Allison Transmission, which makes medium- and heavy-duty automatic transmissions and hybrid propulsion systems. The pair have a history going back to at least 1955, with a bus for what was then called Indianapolis Transit.
Twenty-four of the hybrids are coming this year, and are equipped with an Allison hybrid transmission and Cummins diesel engine inside a Gillig-brand bus, according to IndyGo.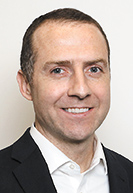 "When you make these large purchases for your fleet … there's a lot of money at stake when you make those investments," said Andy Byerly, Allison's director of electrification product management. "That's where the opportunities for hybrid technologies come in. They provide the resiliency that you need. You don't have the range anxiety that you might have with all-electric."
Another three buses are due to arrive next year as a pilot for Allison's eGen Flex propulsion system, which will allow buses to go all-electric for 10 miles at a time, no charging station needed. The feature has formally been in the works since 2017, but stems from a noise-pollution-reducing transmission released in 2003, according to Allison.
"It's a new technology, so [IndyGo] wanted to get these hybrids rolling right now, because, as I'm sure you've read about, they've also been challenged with some all-electric infrastructure," said Claire Gregory, director of global communications at Allison.
An electric disappointment
IndyGo received its first of 13 60-foot electric buses in September 2018 from manufacturer BYD, but rumors of range problems arose even before all the buses arrived. BYD, which stands for "build your dreams," is based out of China, but manufactured IndyGo's buses in the United States.
Transit officials in Albuquerque, New Mexico, which received similar buses in 2017, said in 2018 that they'd found serious structural and operational problems with their buses, alongside a range 64% lower than specified.
Back then, BYD Vice President Bobby Hill told IBJ the version produced for Indianapolis would be upgraded with more range-consistent liquid-cooled batteries.
"We anticipate no issues" with the expected charging range of the IndyGo buses, Hill said.
But it wasn't to be. IndyGo's testing revealed that cold temperatures chopped dozens of miles off the contractually specified 275-mile range. On the coldest days, some buses couldn't crack 200 miles on a full charge.
The buses did better in temperatures approaching or exceeding 50 degrees, but central Indiana is usually colder than that three to six months out of every year, according to 30-year National Weather Service averages for the area.
BYD agreed in 2019 to foot the bill for three on-route charging pads, plus wireless charging hardware for all 13 Red Line buses. Work on charging spots has continued into this summer.
A permanent charging site on College Avenue encountered delays in installation because of pandemic-related supply-chain challenges, according to a June 2021 IndyGo board report, though it was operational by the end of the month.
In the meantime, IndyGo canceled a $6.5 million order for five more BYD buses for a route along 38th Street. Instead, at a February 2020 meeting, IndyGo's board approved a $7.5 million contract for 13 Gillig diesel buses.
Leveraging success
Some transit agencies have been making electric buses work, despite ranges hovering around just 150 miles.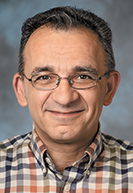 King County Metro, which serves the Seattle area with a fleet of more than 1,500 buses and trolley buses, bought its first electric trolleys in 2015 and began piloting leased electric buses the year after. Similar to IndyGo, Metro aims to run a zero-emission bus fleet by 2040, a goal it adopted in 2017.
That year, Metro ran a service analysis and found that current electric buses could meet much of the agency's service needs.
"From some testing that we did, we saw a new bus with new batteries can do 140 miles," said Danny Ilioiu, zero-emissions fleet strategic planning manager. "We worked with our folks that design the routes in the service planning, and roughly 70% of Metro service is under that 140-mile window. So, today's technology buses with larger battery packs can cover that much of our service."
Metro placed an order for 120 electric buses in 2020. (The agency's two-year, three-brand pilot included the manufacturer IndyGo used, BYD, but it purchased the buses from California-based Proterra.) Metro plans to add 250 more in 2025. The transition will take some change, though.
Buses with that short of a range need to charge in the middle of the day, so Metro has been testing an electric-bus fleet management platform by ViriCiti on an 18-month lease, according to Ilioiu. The system uses boxes in each vehicle to collect data on the battery and track other performance indicators. Employees monitoring the system can check a GIS map to see the information for each bus at a glance, Ilioiu said.
But scale matters. Not every transit agency is large enough to lease buses and technology for years on end, build in upgrade paths and absorb the other potential costs of innovation. New York City, for example, had the leverage to pilot electric buses on three-year leases, Ilioiu said.
Even in King County, Ilioiu said, "We have a fleet of 1,500 buses, so if we were looking at, let's say, replacing 300, 400 buses in the next five years, that's sort of like a carrot and a stick for the bus builders."
But in Indianapolis, running buses that can't go the distance just isn't feasible. Transit agencies schedule for refueling and recharging, for driver breaks and shifts, for weather and traffic, and numerous other factors. The unexpected failure to meet a specified range throws that careful balance off.
"Right now, electric buses don't go very far," Black said. "For us to bring those on for our entire fleet, we would need more infrastructure. We'd need more charging stations throughout the city. That's just not practical at this point."
"Hybrid is really a nice stopgap, because it's near zero emissions, but it doesn't require the infrastructure that the electric buses require," she added. "This allows us to diversify the fleet so that we have some buses that are out there running along our Red Line, where we do have the infrastructure in place for charging, and then we have the diesel buses that are out there on our fixed routes—and now we're able to supplement those with these hybrid buses."
IndyGo's bus rapid transit lines, however, will stay all-electric, because the local transit agency has received federal grants explicitly for the purchase of electric buses on such routes.
Maturing technology
So when will zero-emissions buses be able to stand up to their diesel-reliant counterparts?
It'll take some time, since diesel bus technology has been around for decades longer.
"To me, it's not a fair comparison," Ilioiu said. "We can't compare new technology to a mature one. It doesn't make sense.
"I started in the industry with hybrid [technology], knowing that it would be a bridge—it got us to where we are today," said Ilioiu, who added that all-electric buses have a "promising future."
That future will include plenty more testing to see how electric buses wear over time, especially as manufacturers improve their batteries.
"Buses usually have a 12- or 14-year life, and there aren't [battery electric] buses that have been in service that long," said Lisa Jerram, director of bus programs and emerging vehicle technologies at the American Public Transit Association. "So, it's hard to do a good one-on-one comparison to a technology that's been around for a long time, where you have a pretty good idea of what to expect over the life of the bus."
Battery capacity might not be there yet, but IndyGo is still holding fast to its 2035 all-electric goal—for now.
"We have not moved away from that goal, but … at this point, with the rate of the technology and the cost of the buses, it's possible that the timeline could change," Black said. "But we're still very, very focused on making these transitions as quickly as we can, again, based on the rate of technology. We're a little bit at the mercy of the industry."•
Please enable JavaScript to view this content.