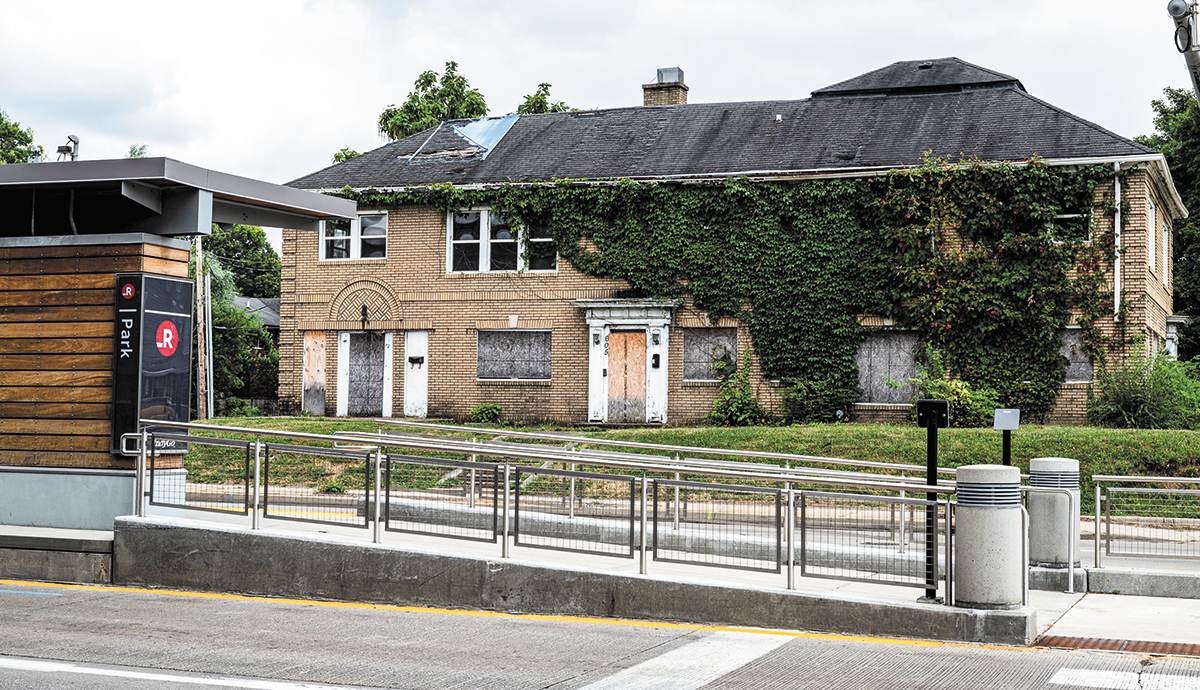 Indianapolis leaders want to encourage denser development near the city's bus rapid transit lines and deprioritize cars, so they've changed zoning laws to help make it happen.
Earlier this month, the Democrat-controlled City-County Council voted 20-5 for new development standards that add residential and mixed-use districts to push bus usage, walkability and density county-wide.
The ordinance will go into effect Nov. 1, nearly 99 years to the day since Indianapolis started regulating development, according to a city timeline. But its provisions tackle standards introduced more than half a century ago, when Indianapolis and Marion County united as a consolidated government.
Before Unigov, Indianapolis developers focused on maximizing leasable space, with parking behind buildings or to the side, said Sean Northup, deputy director of Indianapolis' federally designated Metropolitan Planning Organization. But a series of changes in the 1960s switched the emphasis toward car-oriented development, with more parking and buildings that were shorter and farther apart.
"What they did was make it really hard to construct the city that was already in place," Northup said.
"I live in Broad Ripple, and if my house were to burn down, I would need a variance to rebuild it, because it goes too close to the lot lines," Northup said of his 1910s-era home.
Today, Indianapolis planners are flipping the script on 1960s-era development, with a stronger emphasis on public transit and pedestrian-friendly walkways.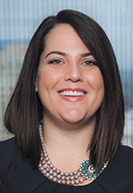 "It's ironic that we have to do this," said Brooke Thomas, who directs strategic planning at IndyGo and previously worked as a senior planner for Indy's Department of Metropolitan Devel-opment. "We're just having to undo what zoning did," she added.
Red Line and beyond
IndyGo, Indianapolis' public transit authority, hasn't had the easiest go in its efforts to bulk up transportation options for what's now a car-oriented city.
The Red Line, the city's first bus rapid transit line, encountered delays before it finally opened in September 2019, as well as major cold-weather range problems with its electric buses. Ridership dropped during the pandemic, though it is on its way back up. Two more lines are planned.
"I think the jury's still out to some degree" on the rapid lines, said Jeremy Stephenson, managing partner at real estate company 1820 Ventures, which is developing a mixed-use apartment complex on the near-east-side Elevator Hill campus. "I mean, we introduced the Red Line, and then we had a pandemic. And so, it's hard to know what effect transit is going to have upon development to the broader community."

The obstacles are also written into Indiana code. The same law that led to new funding for IndyGo also saddles the agency with privately raising part of its operating costs and bars Marion County from spending public money on light rail.
But thousands of people living in Marion County don't have cars in a city built for personal vehicles. Nearly 70,000 residents carpooled, took the bus, rode a long-distance train, biked, walked, or taxied to work in 2019, according to U.S. Census Bureau estimates.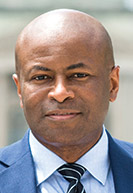 "Not everyone uses cars, is one thing, and … not everyone has a car," said City-County Council President Vop Osili, who co-sponsored the ordinance and sees transit as strongly linked to housing.
"When you make housing decisions on issues like transportation and access to amenities, this provides a greater range of options for those households that don't have access," Osili added.
Rule changes could make it easier for city dwellers to get around on the Red Line, the first bus rapid transit leg, and on the Blue and Purple lines when they're built. One set of zoning standards will cover plots of land that are even partially within 1,000 feet of the rapid lines.
The goal is to boost more developments that mix housing, business, recreation and transit in denser areas. The city hopes to build a "critical mass" for the rapid lines by creating the space for more people to live, work and play near the bus lines and other amenities.
"Park space, healthy food options, grocery stores, entertainment and retail—that's not just reserved for a certain segment of our population," Osili said. "It becomes attainable."
The focus on transit comes with a push back on prioritizing cars in areas near the rapid lines. The new rules limit the square footage of certain projects and block or heavily restrict car-only developments like gas stations, car washes and drive thrus. New parking areas would be limited to garages.
The city, in the new ordinance, indicated that designing around car travel can "undermine public and private investments" in public amenities like buses, bike lanes and wider, pedestrian-friendly sidewalks.
"It's important that land uses along those [lines] are maximized to support those public investments," said Jennifer Milliken, senior director of the Urban Land Institute of Indiana, which was a consultant on the amendments. "Ideally, we would like to see that land-use patterns along the lines have both housing, so that people can easily use the lines to get to and from home, as well as businesses and destinations," essentially setting the rapid lines up for success.
Although this type of development de-emphasizes vehicles, the Department of Metropolitan Development, which is behind the new rules, says it's not trying to cut out your car.
Cash crunches
"Nothing we're doing is trying to replace or get rid of cars," said Shannon Norman, the department's principal planner on the proposal. "Cars are a right. People can drive them. People can have them. But we do understand that, when you have an auto-focus, or auto-centric development, what you're asking people to do is compete with those cars."
That competition can endanger pedestrians, Norman said.
In 2019, 25 pedestrians were killed and 282 were injured in vehicle crashes in Marion County alone, according to Indiana's annual County-Level Crash Data report. Out of 364 collisions with pedestrians, that's a fatality rate of about 7%—several times higher than the 0.1% fatality rate for Marion County drivers that year, despite the nearly 64,000 crashes recorded.
The changes also might encourage developers who want to build densely but now often have to go through a lengthy, expensive process just to get permission. That can sometimes mean sitting on a property for a year while waiting for a variance, Northup said, draining a project's financial feasibility.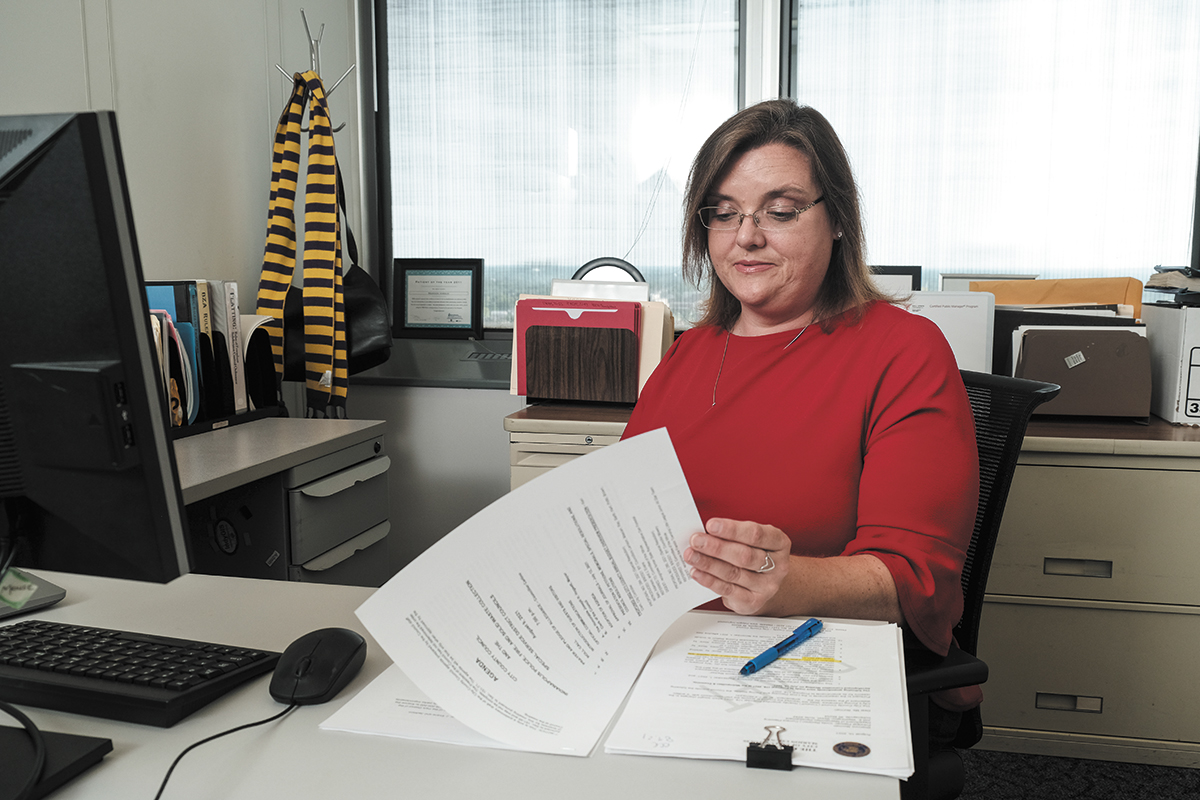 "It's a bit of chicken and the egg," said 1820's Stephenson, "in the fact that the development community needs to give options that are close to [transit], in order to boost ridership, and at the same time, we need to be able to see strength in the market, and use it so that we invest in projects near [transit]."
Those challenges apply off the bus rapid transit lines, too. Current zoning doesn't allow for denser, leafier, courtyard-style housing, where multi-unit buildings are arranged around small pockets of open green space. The new ordinance will make that development style legal "by right" again across the county, with no special permission needed.
Other county-wide zoning rules include additional design standards for the handful of residential and mixed-use zoning districts it creates, covering common spaces like patios, plazas and rooftop decks, and requiring more pedestrian-oriented architectural details like windows and canopies. New sidewalks will also need to be wider.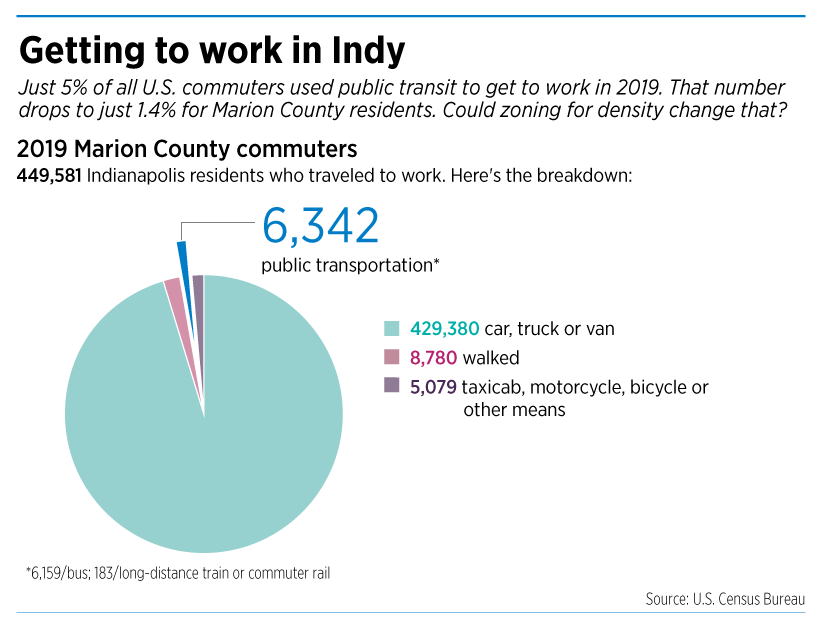 Full circle
As foreign as designing around pedestrians might seem in Indianapolis, transit-oriented development advocates consider it a return to Indy's past.
"The core of Indianapolis grew up around our streetcar network," Thomas said. "That's why we have these little commercial shopping and dining 'stops' all up College Avenue, for example."
"Areas like Fountain Square and Broad Ripple, those areas historically have been shaped by transit—everything from buses to trolleys," Norman said. "My grandmother came from Kokomo to Indianapolis every Monday morning and stayed until Friday to go to nursing school [65 years ago]. She came by bus, and used the bus the entire time she was here. And she was right on the edge of Fountain Square."
In recent years, Norman said, Indy planners have been studying those long-ago "best practices," like adding more benches, plants and trash cans, and having businesses that front sidewalks instead of sitting behind small seas of parking lots.
Planning around the bus rapid transit lines was in part funded by a grant from the U.S. Department of Transportation's Federal Transit Administration, which announced a pilot grant program for transit-oriented development planning in 2018. IndyGo received $320,000 in federal money, and split an $80,000 match with the city's Department of Metropolitan Development, according to IndyGo.
City meetings with a consultant in January 2020 led to talks with IndyGo and the Metropolitan Planning Organization, Norman said, followed by drafting through the spring and a virtual "talking tour" with a list of nearly 100 stakeholders in the fall.
The changes will go into effect in November. The regulations will apply only to new developments and significant redevelopments moving forward.
"We're putting out a pretty good bet on the fact that transit is going to be good for our city, and so to be able to have transit-oriented development options and a toolbox to use it better suits those kinds of locations," Stephenson said. "I think the market will respond to development if people respond first to transit as an option."•
Please enable JavaScript to view this content.