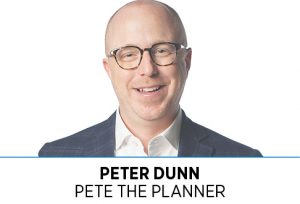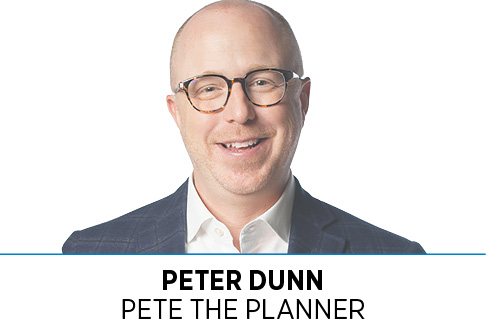 Last week, I spent 168 hours doing whatever I wanted. Yet no matter how much I tried to convince myself it was a taste of what retirement has to offer, I know the truth—vacation and retirement are not the same thing.
Understanding the differences between the two is not only valuable due to the financial considerations but from a mental-health perspective as well.
Let's take a moment to acknowledge what's great about vacation. Exploring a new place, enjoying a variety of local foods and drinks, and ignoring the stresses of your everyday life are among the best aspects of cashing in paid time off. And while each of those offer varying degrees of satisfaction, a "traditional" retirement doesn't particularly deliver a parallel experience for most people.
Retirement has two primary elements, and they're shockingly obvious at first glance. You must navigate the financial and the non-financial aspects of retirement. I've spent most of my time helping people do the math, which leads to satisfying the financial factors of retirement, but the reality is that the non-financial factors are much more complicated and often ignored.
For me, it boils down to fulfillment. My everyday life brings me fulfillment, while vacation simply offers a pleasure-driven escape, an escape that is mostly unsustainable. Pre-retirees often feel retirement will offer them a chance to recharge their tired minds and bodies with endless leisure and an overall lack of responsibility, but it's fulfillment that provides the endless energy source.
I have never retired, but I've been instrumental in enough retirements to know a thing or two about where the non-financial factors can go wrong. And to be clear, I'm not necessarily drawing a line between success and failure. The non-financial factors of retirement are not binary. Instead, I'm referencing a spectrum of fulfillment, which I admit is difficult to convey. What I've learned is, it's not unusual for people to struggle early in retirement due to the level of value they place on fulfillment.
Assuming you sleep nine hours per night in retirement, you will spend 63 of your 168 hours in a week staring at the inside of your eyelids. You'll spend somewhere between 10 and 21 hours eating and seven-ish hours bathing, grooming and getting dressed. This leaves you around 80 hours to fill with things that bring you joy not only but also, hopefully, the more satiating feeling of fulfillment.
When you start to think through the current hours of your day, it's worth considering how many of those offer you fulfillment. Personally, I feel fulfilled when working, working out and spending time with my family. It's the mix of these activities that gives each one of them the power to fulfill. It's not like I can spend all day working out when my days of working have passed. And I love my wife way too much to make her spend that much time with me. By my back-of-the-napkin calculation, I will subtract over 50% of the hours that bring me fulfillment once I retire. That's a problem.
Now we're to the crux of the fulfillment issue. Most people fill their retirement downtime with unfulfilling activities such as television. Numerous studies find the average retiree spends in excess of four hours each day watching television, which, while arguably enjoyable, can never really be considered fulfilling. You often hear unsatisfied retirees talk about missing their "purpose." Presumably, these folks felt purpose during their working years
It's entirely possible that you don't find your work fulfilling, and instead you (hopefully) lean on another area of your life to provide that deeply satisfying feeling. Ideally, you're able to invest time in those interests during retirement, too. If that's the case, your transition into retirement might be easier than it is for those of us who find fulfillment in areas that don't naturally carry over into retirement.
The suggestion that retirement can be unfulfilling is quite jarring if you haven't previously considered it. And you won't be alone if you don't care whether it's fulfilling, because you're looking forward to resting. But the way I see it is, if you spend four to five decades preparing for the financial factors of retirement, why not provide a fulfilling experience as opposed to a more superficial enjoyable experience?
For some, retirement is the ultimate marathon finish line. For others, running itself was deeply satisfying; therefore, they want to keep that feeling going. Consider thinking through your ideas of what is enjoyable and what is fulfilling. And the next time you go on a vacation, identify what aspects of the trip are fulfilling, as opposed to the elements that are simply enjoyable.•
__________
Dunn is CEO of Your Money Line powered by Pete the Planner, an employee-benefit organization focused on solving employees' financial challenges. Email your financial questions to askpete@petetheplanner.com.
Please enable JavaScript to view this content.